The Family Guy Cameo You Likely Forgot Ryan Reynolds Made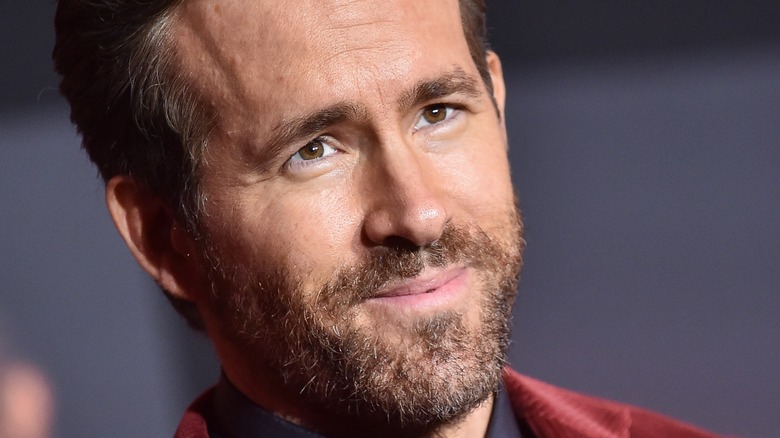 DFree/Shutterstock
It only makes sense that a show as obsessed with pop culture references and jokes as "Family Guy" would often feature celebrities playing parodies of themselves. Even during the early seasons of the long-running animated sitcom, Adam West voiced a deranged version of himself who was somehow serving as the Mayor of Quahog. Other actors who lent their likenesses and voices to the show include James Woods, who befriends Peter in "Peter's Got Woods," and Betty White, who narrates Peter's questionable erotica in audiobook form.
Of course, casting celebrities on the show is sometimes a case of trial and error. Casting director Christine Terry told Awards Watch, "We've had to replace people. I'll never say who! [laughs] But we learned our lesson. We've gotten excited and hired people and then found out, this really did not work."
However, when actor Ryan Reynolds appeared on "Family Guy" for an episode, he fit the show like a glove.
Ryan Reynolds played a suggestive version of himself on Family Guy
In the 2011 "Family Guy" episode "Stewie Goes for a Drive," Ryan Reynolds voices a caricature of himself who has moved next door to the Griffins so he can shoot a new movie, "Hotler." Peter and Reynolds hit it off at the actor's housewarming party and begin a friendship. However, when Reynolds tries to kiss him, Peter realizes that his new neighbor may want more than that. 
"Family Guy" creator Seth MacFarlane and Reynolds are friends in real life (via Wired), so it only makes sense that Reynolds would want to mock his celebrity image on the show. However, that wasn't the end of Reynolds' affiliation with the Fox sitcom. He'd make a quick voice appearance in "Jesus, Mary, and Joseph!" as an overweight man, and the performer also reprised his voiceover role as himself for 2017's "Follow The Money" (via IMDb).
Reynolds also made tiny, but hilarious uncredited cameos in two MacFarlane films, "Ted" and "A Million Ways to Die in the West." It just goes to show that even beyond playing Deadpool and mocking his own "Green Lantern" performance, the actor really does have a good sense of humor about his public image.