The Big Change Neil Gaiman Made To The Sandman's Calliope Episode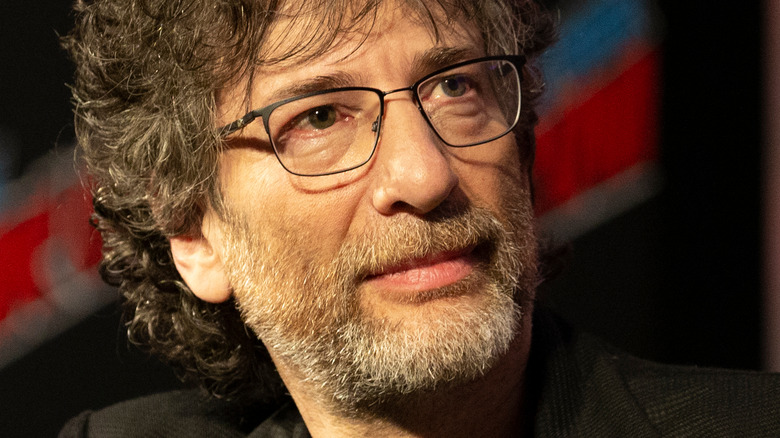 lev radin/Shutterstock
"The Sandman" fans were thrilled when the bonus Episode 11 dropped on Netflix two weeks after the series premiere. It allowed us to meet Calliope (Melissanthi Mahut), the mother of Dream's (Tom Sturridge) child, Orpheus. Orpheus is essential to the graphic novels, and Calliope seems to be planting seeds for the series' endgame. Showrunner Allan Heinberg admitted to Variety that if Season 2 gets greenlit, they already have an actor in mind. "I don't know if I'm allowed to say it, but we've talked about someone that we feel very strongly about. And we have had those conversations, and if we get a second season, we would love to be able to cast that person. We are conceiving of the whole season with this person in mind."
When it came to showcasing Calliope's plight on the screen, writer Neil Gaiman and Heinberg were both surprised how much didn't need to be updated, with Heinberg lamenting to CBR that they "were a little sad that so little had changed since 1989 in terms of how the world treats women." But this time around, Gaiman was determined that Calliope would be more than just the victim of her own story.
Calliope makes the decision to contact Morpheus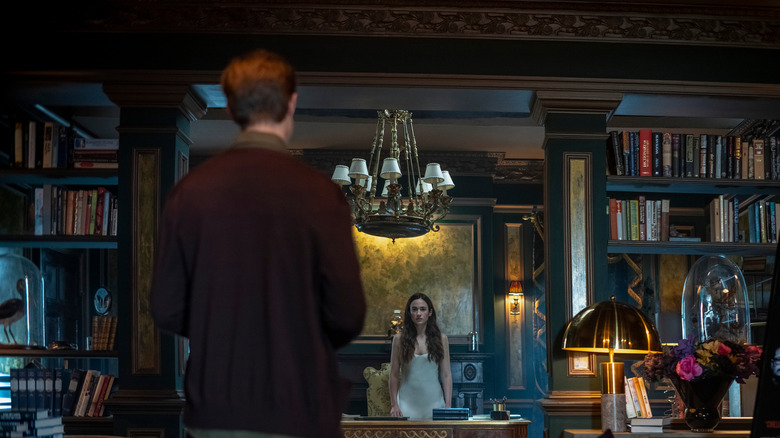 Laurence Cendrowicz/Netflix
While the decision was made early on that Calliope's sexual assault in "The Sandman" bonus episode wouldn't be shown on camera, Neil Gaiman and Allan Heinberg wanted to do more to show her as a hero. One of the ways to do this was to show her making her own decision to contact Morpheus instead of him just showing up to rescue her as he does in the comics.
In a critical scene of "Calliope," we see Calliope sneak out of her room and downstairs after Richard Madoc (Arthur Darvill) gets a phone call. Before Madoc realizes she's gone, she's gone to his desk and begins to write on a piece of paper. Suddenly Madoc is next to her and reads the name she's written: Morpheus. This moment changed the story in a small but pivotal way. "It was his [Gaiman's] idea to have her attempt to escape; that was a pure Gaiman invention," Heinberg told CBR. "Once we got that piece of it, that's the piece that's not in the book, [and] I love that it came directly from Neil. It brought Morpheus and the idea of Morpheus into the story even earlier and helped make it an essential Sandman story in the context of the series."
If you or anyone you know has been a victim of sexual assault, help is available. Visit the Rape, Abuse & Incest National Network website or contact RAINN's National Helpline at 1-800-656-HOPE (4673).