Veteran Star Wars Composer John Williams To Write Theme For Han Solo Movie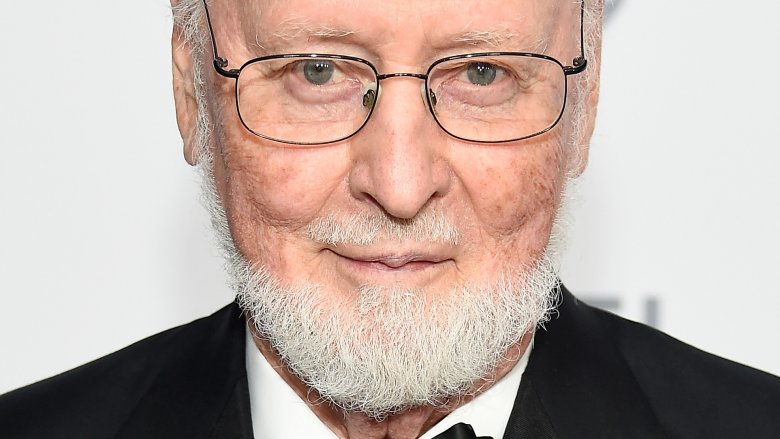 Getty Images
Solo: A Star Wars Story has just snagged a franchise luminary. 
As reported by Variety, veteran Star Wars composer John Williams will write the theme for the upcoming Han Solo standalone movie. This marks Williams' ninth project within the hallowed film series, as he previously put his musical expertise to fantastic use in writing the complete film scores for all eight of the main Star Wars movies. Williams even took home an Oscar for 1977's A New Hope, and earned subsequent nominations for three of the remaining seven episodes. 
Williams confirmed his ties to Solo: A Star Wars Story when speaking with the outlet about his current Star Wars project, the Rian Johnson-directed flick The Last Jedi. The composer clarified that while he's responsible for the Han Solo movie theme, John Powell is scoring the film as a whole. (This falls in line with the shift in composing duties that happened with 2016's Star Wars standalone Rogue One: Williams took a backseat while Michael Giacchino wrote the score.) Powell is known for his work on films like Face/Off, Antz, Endurance, Chill Factor, The Road to El Dorado, Happy Feet, Rio, Chicken Run, Shrek, How to Train Your Dragon, and many more. 
"The present plan is that I'm writing a theme for Han Solo, and John Powell is going to write the score, which he'll do brilliantly," Williams said. "His assignment is something I'm very happy about. What I will do is offer this to John, and to [director] Ron Howard, and if all parties are happy with it, then I will be happy." He added that Powell will "write all the rest of the themes and all of the other material," which he's "going to be very anxious to hear." 
When Powell was announced as the main composer for Solo: A Star Wars Story (which was still untitled as of last summer), it was said that Powell would maintain the sense of mysticism present in the Star Wars film canon, but add his own unique touch to the score. "The untitled Han Solo movie will be scored in the style of the original Star Wars movies but retain Powell's distinctive voice," the official announcement read at the time.
The creative roster for Solo: A Star Wars Story may be familiar, but the cast is completely fresh-faced to the franchise. Alden Ehrenreich as takes the lead as the smooth-talking smuggler Han Solo, the role originated by Harrison Ford. Woody Harrelson portrays Han's mentor Beckett, who happens to be a criminal himself. Donald Glover plays a young Lando Calrissian, the quick-witted scoundrel whose reputation in the galaxy's underworld continues to grow more prominent. Emilia Clarke stars as the female lead, Kira, and Joonas Suotamo plays as Chewbacca. Rounding out the cast are Thandie Newton, Phoebe Waller-Bridge, Paul Bettany (who replaces Michael K. Williams), Ian Kenny, Warwick Davis, and Clint Howard. The film's screenwriter Jon Kasdan and first assistant director Toby Hefferman have parts as well, playing fan-favorite Star Wars comic characters Tag Greenley and Bink Otauna. 
Solo: A Star Wars Story will soar into cinemas on May 25, 2018.