The Deadliest Catch Crew Member Who Was Seriously Injured On The Same Boat On Which Todd Lost His Life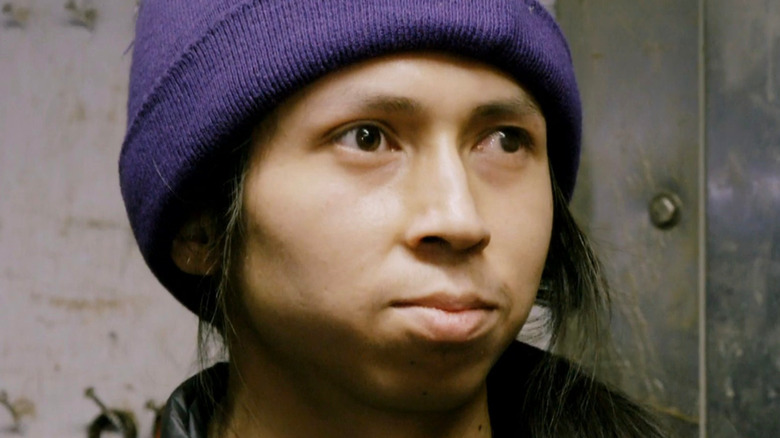 Discovery
When watching Discovery's "Deadliest Catch," it's easy to forget how much danger these crab fishermen are actually putting themselves in, simply to make a living. Despite the consistent safety concerns each captain expresses, the false shield of this being a TV show may make you think nothing can go wrong. This couldn't be further from the truth, as massive storms, rogue waves, technical failures, and faulty equipment gives validity to the show's very name. And when serious injury or even death occurs to any crew member in the fleet, emotional shockwaves can be felt across the whole industry.
In 2021, an incident took the life of Todd Kochutin, who perished as a "result of injury sustained while on board F/V Patricia Lee" (via People). In Season 17, "Deadliest Catch" viewers witnessed different crews first learning of the accident. Captain Sig Hansen said, "It sounds like he got hit by a crab pot. If he got hit by one of those, that's a scary, scary thought." No matter the details of the terrible accident, it was an emotionally harsh reminder to both the fleet and viewers at home of how dangerous this job can really be.
As Season 18 of "Deadliest Catch" premiered, it was revealed that the Patricia Lee would be featured. With this being the very vessel where Kochutin was killed, viewers at home had a unique opportunity to witness the way a captain and crew push forward through tragedy while trying to focus on the job at hand. Shockingly, however, this road to mental recovery gets majorly sidetracked after another at-sea accident.
Yet another accident on the Patricia Lee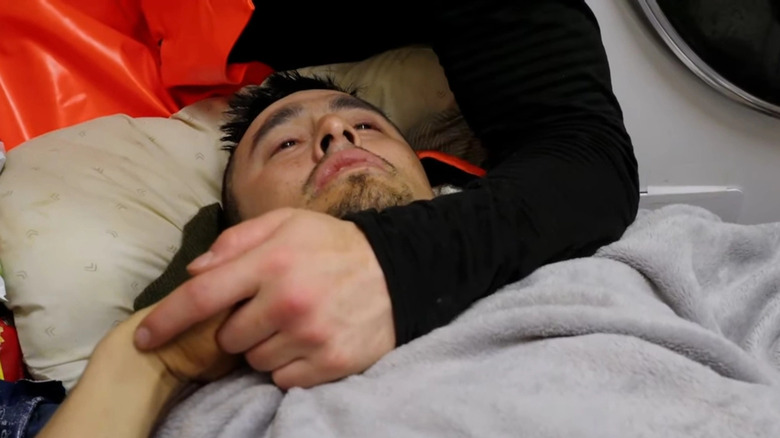 Discovery
Captain Rip Carlton not only took on the massive responsibility of running a crab boat featured on "Deadliest Catch," but he also needed to lead his crew's emotional healing from the previous season's tragic death of Todd Kochutin. However, that healing was immediately interrupted when deckhand Francis Katungin was seriously injured in Season 18, Episode 2 ("Crushed at Sea"). 
Katungin, who briefly was shown in a previous season as "Wild" Bill Wichrowski's deckhand, had recently joined the team of the Patricia Lee. Towards the beginning of this episode, fans were shocked to witness Katungin get crushed by a crab pot, as it pinned him against the railing. Freshers Live reported that choppy water was a factor that caused the nearly 800-pound crab pot to slide towards Katungin, crushing his torso. Captain Carlton, obviously still shaken with the recent loss of Kochutin in mind, remained focused enough to assess and deal with the situation.
Despite rough waters, captain Carlton trekked across the Bering Sea to get to a helicopter in order to airlift Katungin to the closest medical facility. Pushing aside the fact that yet another possible tragedy could fall over this boat, Carlton's focused drive to get Katungin into the hands of medical personnel probably saved the deckhand's life. Despite word that Katungin is slowly recovering, there is still no current update on his condition. If there continues to be no public update, hopefully an eventual new season of "Deadliest Catch" will give viewers some good news — something that the Patrica Lee crew has surely earned.