The Hilarious Way NCIS' Sean Murray Was Able To Relate To McGee In Season 20 Episode 2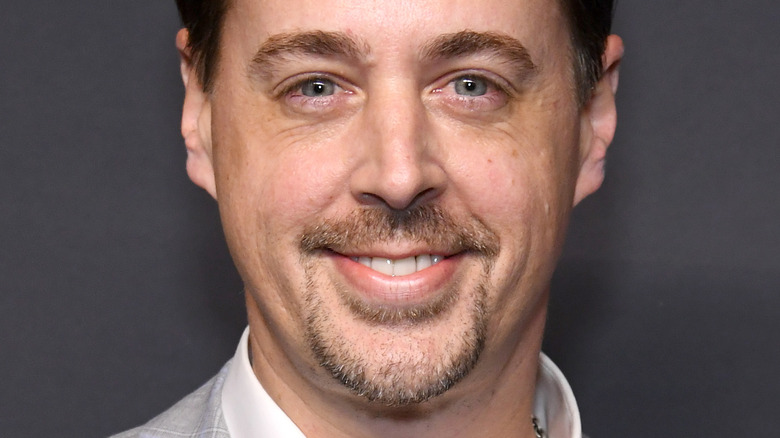 Jon Kopaloff/Getty Images
Although the majority of the police procedural "NCIS" is devoted to a team of special agents solving violent crimes within the Naval Criminal Investigative Service, every now and again the series will air an episode which allows its characters to simply have a bit of fun. Season 20 episode 2 (titled "Daddy Issues") is a prime example of this, as the show trades in the ever-present danger of police work for a night of Fantasy Football.
The episode saw Special Agent Timothy McGee (Sean Murray) attending an event called "Fantasy Football and Fathers Night" in order to investigate a suspect named Owen Belfort III (Peter Porte) — whose children also happen to attend the same elementary school as McGee's children. The episode injected some much-appreciated levity into the conventionally serious crime drama, as fans watched McGee fail miserably at small talk with his fellow dads (having absolutely nothing in common with any of them) and struggle to comprehend the ins and outs of Fantasy Football. As hilarious as this episode is, perhaps the funniest part about it is the way that actor Sean Murray was able to relate to McGee's extreme discomfort during "Fantasy Football and Father's Night."
Sean Murray says that he and McGee both have absolutely no knowledge of football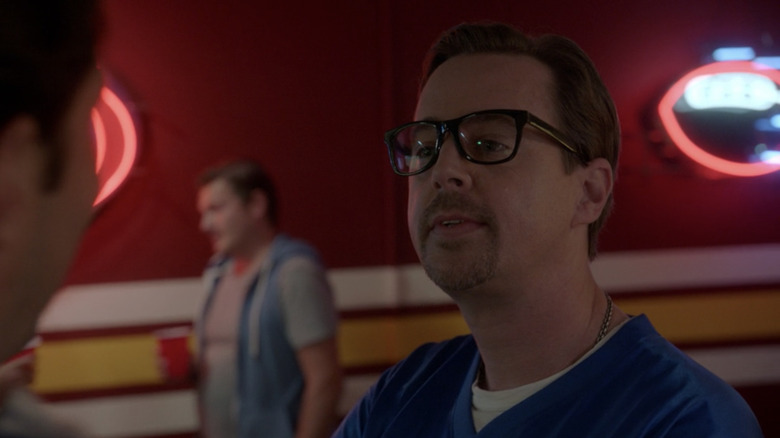 CBS
During an interview with TV Insider, actor Sean Murray confessed that he was able to relate extremely well to Timothy McGee's social ineptitude during the "Fantasy Football and Fathers Night," because he also knows absolutely nothing about football in real life. "It was easy to play someone who didn't know anything about football," the actor explained. "My wife maintains that one reason she loves me is I don't stand around watching football games!"
Considering just how completely dumbfounded McGee seems during the entire Fantasy Football ordeal in this episode, it's very easy to believe that Murray's real-life lack of football knowledge informed his performance. On a more personal note, Murray also asserted that he related to the challenge of interacting with other parents, having undergone the same ordeal when his own children entered school. 
In any case, it's clear that Murray felt a close connection to McGee during the events of "Daddy Issues," and it's quite funny to know that the character's complete lack of football knowledge was informed by his own ignorance about the sport.