Who Plays Gabbi In Netflix's Do Revenge?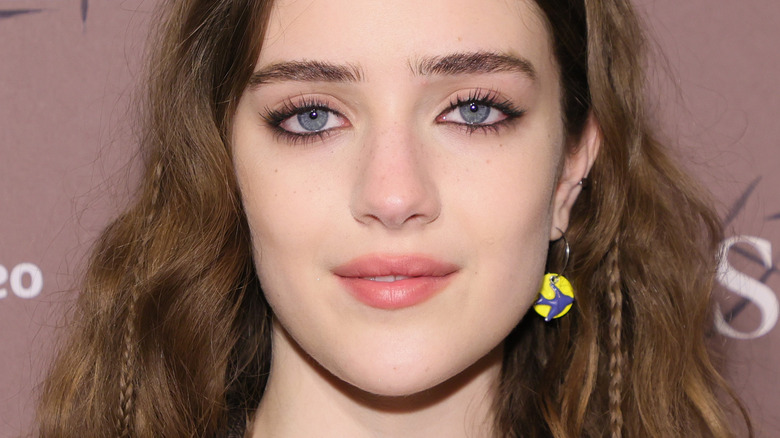 Dia Dipasupil/Getty Images
Since its release on September 16, 2022, Netflix's "Do Revenge" has been the talk of the town. The teen comedy follows a pair of high school girls entering their senior years who team up to get revenge on each other's bullies. The Jennifer Kaytin Robinson-directed film has been surprising fans everywhere. Its blend of a Hitchcock-inspired plot of twist and turns (most namely his film "Strangers on a Train") and a vibrant, bubble gum aesthetic lifted straight from such beloved teen movies as "Mean Girls" and "Clueless" creates a fun and thrilling viewing experience. The audience reactions appear to prove this as they have been mostly positive, with many praising its cast and throwback nature (via PaperMag), while critics have similarly enjoyed the film. On Rotten Tomatoes, the film holds a hearty 85% Tomatometer score from critics, while the audience score is at 80%. 
Part of what has made the film so entertaining is its eclectic cast, many of which are Netflix alums. Camila Mendes, best known for her role as Veronica in "Riverdale," but has also starred in the Netflix films "The Perfect Date" and "Dangerous Lies," and Maya Hawke, best known for "Stranger Things," have been the main points of discussion, but the supporting cast is also notable in their talent. Amongst them is the actress who plays as the calm and collected love interest of Eleanor (Hawke), Gabbi Broussard. Gabbi's kindness and gentle disposition makes us love her as much as Eleanor does, while also contrasting from the more exaggerated setting and characters around her. So who brought her to life?
Talia Ryder stars as Gabbi in Do Revenge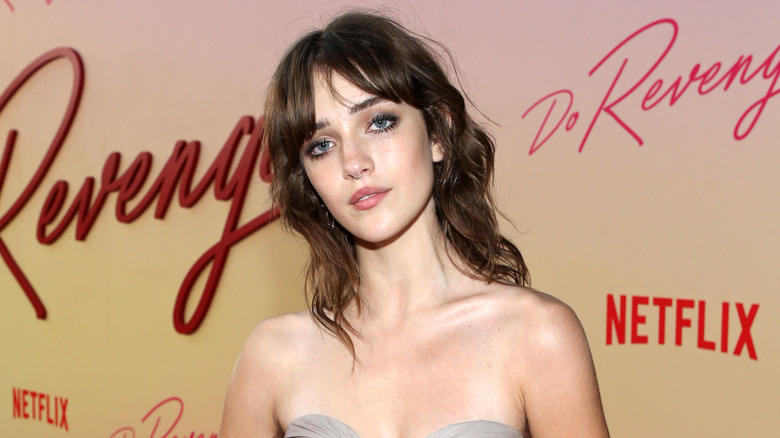 Phillip Faraone/Getty Images
Portraying Gabbi Broussard in the Netflix film "Do Revenge" is American actress Talia Ryder. The already-experienced dancer got her start in the entertainment industry at age 12, when she starred as Hortensia in the Broadway production of "Matilda the Musical" after being immensely inspired by the musical, which she saw multiple times with her family (via Playbill). Her first film role was in the critically acclaimed Eliza Hittman film, "Never Rarely Sometimes Always," where Ryder would play the prominent role of Skylar. Her performance saw multiple award nominations for best-supporting actress, including nods from the Online Critics Society and Critics' Choice Awards. Additionally, she has starred in Steven Spielberg's remake of "West Side Story" and the Regina Hall-starring psychological horror "Master."
While Ryder may not appear excessively in "Do Revenge," one of the actress' first scenes is notable as one of director Jennifer Kaytin Robinson's favorite days on set. In an interview with The Nerds of Color, the director recalls, "I think my favorite day was the day we shot the walk and talk through the school where Talia Ryder is giving Maya Hawke ... the tour of the school. Beyond the fact that the entire cast was there, which was really fun, it felt like I was like, 'Oh, this is like a teen movie.' I grew up loving these movies, and I get to make one of them."
Ryder's next big role will see her star alongside Diane Kruger in the film "Joika," a tale of an American ballet dancer who travels to Moscow to hone her craft (via IMDb).