Netflix's The Crown Gets A New Demand From The Real Royal Family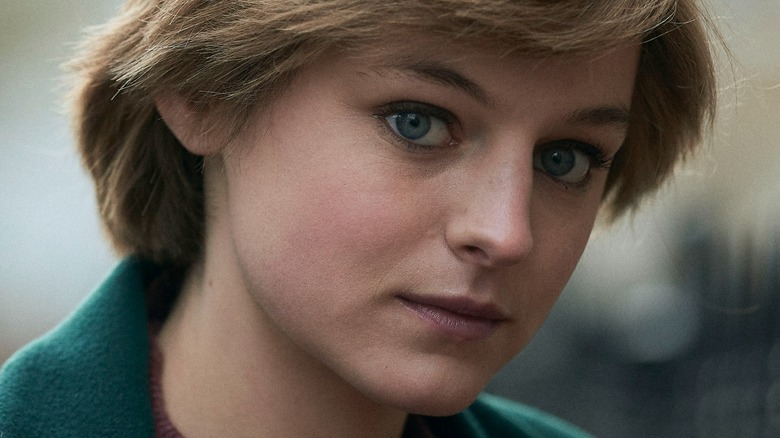 Des Willie/Netflix
Peter Morgan's award-winning historical drama "The Crown" has become nothing short of a streaming phenomenon since arriving on Netflix in November of 2016, and it's not hard to figure out why. The program provides fascinating yet, naturally, somewhat fictionalized insight into the reign of the late Queen Elizabeth II (Claire Foy in Seasons 1 and 2, Olivia Colman in Seasons 3 and 4, Imelda Staunton in Season 5). It covers landmark political events and personal issues within the Royal Family as well, amounting to no shortage of historically-based entertainment for audiences around the world to enjoy.
Despite how popular "The Crown" has grown throughout its streaming run, not everyone is a fan of what it has to offer — specifically its depiction of the queen and her relatives. Unsurprisingly, some of the loudest critics have come from Buckingham Palace itself, who've taken exception to its portrayal of certain individuals, events, and more over the years (via Telegraph UK). Nevertheless, the program has trudged on and continues filling out the timeline of Queen Elizabeth II's life, not-so-carefully walking the line between fact and fiction all the while.
As the fifth and second to last season of "The Crown" heads toward its highly-anticipated premiere, the Royal Family has demanded a change for the impending batch of episodes. Here's what they'd like the show to include.
The Royal Family would like The Crown Season 5 to include an important disclaimer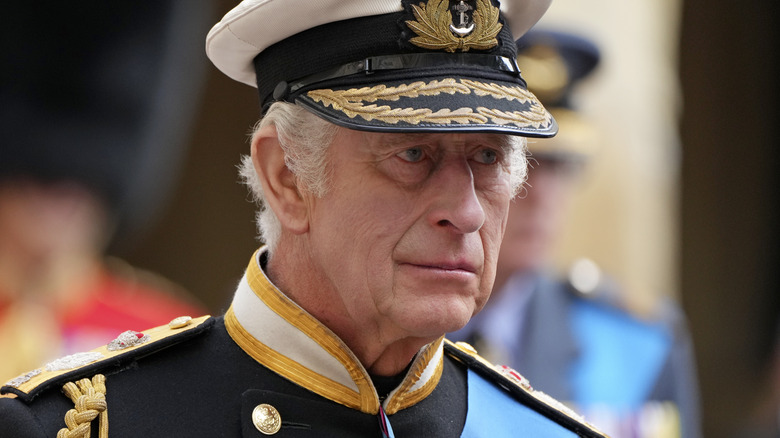 Wpa Pool/Getty Images
Season 5 of "The Crown" has the potential to be the most noteworthy yet as the series enters the 1990s. It will cover everything from then-Prince Charles' (Dominic West) televised confession to cheating on Princess Diana (Elizabeth Debicki) with Camilla Parker Bowles (Olivia Williams) to the election of Sir Tony Blair (Bertie Carvel) as Prime Minister of the United Kingdom. It will undoubtedly be a turbulent, tense season that thrusts semi-recent events into the spotlight — something that the Royal Family is well aware of and would like some measure of control over ahead of its arrival.
On September 26, 2022, the Telegraph UK revealed that a source close to King Charles III finds "The Crown" "exploitative" and feels Netflix is more than willing to harm peoples' reputations for the sake of entertainment. "What people forget is that there are real human beings and real lives at the heart of this," they explained. With that said, the source claims Buckingham Palace wants Netflix to clarify via a disclaimer that "The Crown" is a TV drama, not a documentary to be taken as any kind of historical authority. King Charles III has supposedly never watched the show himself nor commented on it (via IndieWire).
"The Crown" Season 5 will arrive on Netflix on November 9, 2022, either with or without the warning Buckingham Palace would like to see added.