The Terrifying Moment On Deadliest Catch That Saw Two Boats On A Collision Course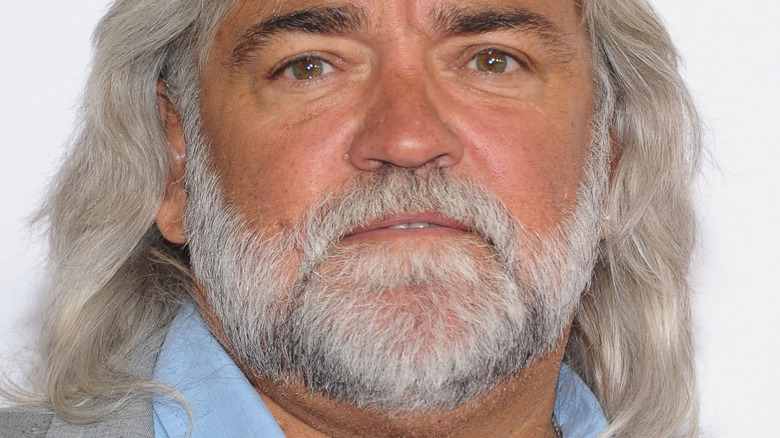 Michael Loccisano/Getty Images
As the title of Discovery's "Deadliest Catch" implies, the subjects of the long-running documentary series have to contend with a variety of deadly obstacles while hunting for Alaskan king crab. Indeed, the unpredictable nature of the open ocean, the constant threat of being overtaken by a storm, and the icy conditions of the Bering sea all present an immense challenge to the captains of "Deadliest Catch."
In addition to the immense danger inherent to the commercial fishing industry, the cast members on "Deadliest Catch" must also battle their own mental exhaustion, as each crew member routinely gets a dangerously low amount of sleep in order to stay on schedule. The numerous risks attendant to the profession are a big part of what makes the reality series such compelling TV. It's all about the danger, and the long-running show has found no shortage of risk to highlight.
Perhaps one of the most terrifying moments in the entire series saw two boats dealing with a dire and extraordinarily unlikely crisis as the ships somehow ended up on a collision course.
The Southern Wind and Summer Bay collided due to strong winds
During a 2021 episode of "Deadliest Catch," the F/V Southern Wind was blown off course while attempting to dock at St. Paul's Harbor, Alaska, due to the 50-knot windspeeds present within the harbor. The wind shifted the boat and sent it barreling toward the F/V Summer Bay, which was already docked. At the time, Summer Bay was captained by "Deadliest Catch" regular "Wild" Bill Wichrowski. Despite the best efforts of the Southern Wind's captain, Steve "Harley" Davidson, the boat's momentum carried it straight into Summer Bay, and the two ships collided with a massive crash.
The collision left both ships with dents and scrapes. Because this occurred when both ships were almost completely stationary the damage was extremely minimal, though a harder crash could easily have caused catastrophic damage to either ship. Perhaps the most absurd part of this collision is the fact that clearly neither captain was prepared for it, as Wild Bill and Harley both allowed the ships to crash without having their crews prepare a "crash bag" to soften the blow.
Whether or not you blame the weather or the poor maneuvering of the ships' captains, the fact remains that such a collision, however small, could have meant disaster for both the Southern Wind and the Summer Bay if the wind had been just a bit worse. Luck is pretty hard to come by on "Deadliest Catch," but it was surely with them that day.