The Unexpected Mrs. Doubtfire Scene That Left Pierce Brosnan Humiliated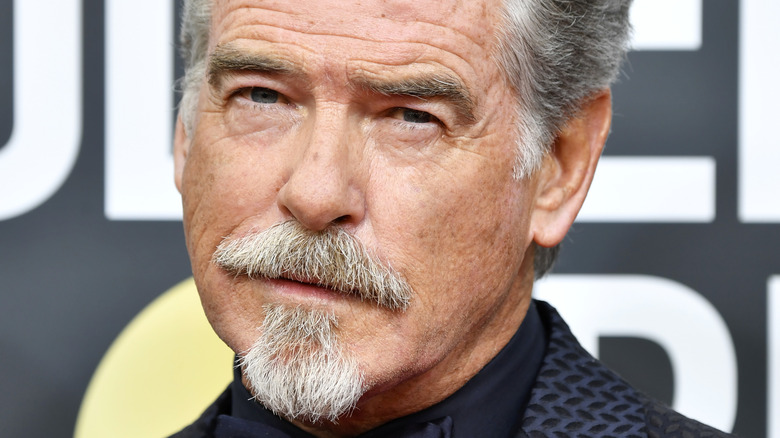 Frazer Harrison/Getty Images
Pierce Brosnan is arguably most known for playing James Bond, but the impressive actor has an array of film credits that aren't just limited to the action genre. From musicals like "Mamma Mia!" to comedies like "Some Kind of Beautiful," the actor has led a very remarkable career full of memorable moments and some he'd probably like to forget.
One of those wish-it-didn't-happen moments came in the vastly popular 1993 movie "Mrs. Doubtfire." In the film, Brosnan played Stu Dunmeyor, the love interest of Sally Field's character Miranda Hillard and the thorn-in-the-side of Daniel Hillard (Robin Williams), aka Mrs. Doubtfire. There is no shortage of gut-busting moments in the feature, with Brosnan getting in on the comedic fun as well, sometimes at his own expense. The "Black Adam" star recently revealed what scene in the comedy left him totally humiliated. It just so happens to be one of Stu's most famous scenes and one that many probably still fawn over.
Pierce Brosnan doesn't dive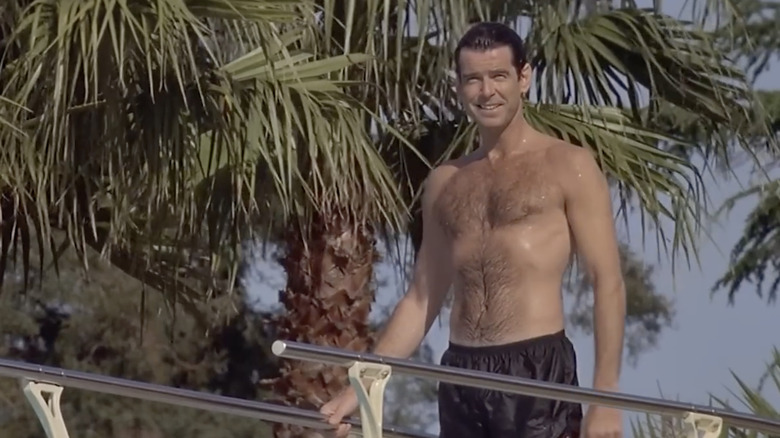 20th Century Fox
When breaking down his most iconic characters with GQ, the actor talked about the scene in which his "Mrs. Doubtfire" personality, Stu, dives off the diving board. Unfortunately, Pierce Brosnan is no diver and isn't a big fan of heights, resulting in a humiliating moment behind the scenes. "I don't dive," Brosnan told GQ. "I don't do swallow dives, and I don't like heights. Top board, 300 extras. Action. I'd walk out to the end of the board, and I'd go like this [raises arms], and they'd say, Cut! And then I had to tiptoe back, such humiliation. But it gave everyone a laugh."
While that moment was obviously less than ideal, he did make everyone laugh on set, and he also did so at several points during the feature. The way Brosnan and the production portrayed Stu received some praise from ReelViews.net. "One thing Mrs. Doubtfire does well is to avoid the often-used plot device of turning Pierce Brosnan's Stu (Miranda's new love interest) into a snake. He never comes across as anything but charming." Brosnan's execution and charm once again resulted in yet another fine performance.