Arrow Boss Says Batman And Wonder Woman Won't Make Cameos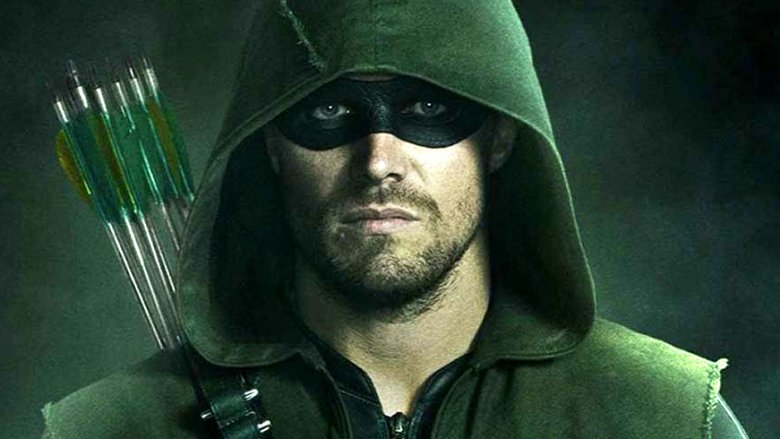 CW
Don't expect to see Bruce Wayne or Diana Prince in the Arrowverse anytime soon.
Although the CW's DC universe has made references to both Batman and Wonder Woman recently, Arrow executive producer Marc Guggenheim told ComicBook.com it's all just in good fun and won't lead to anything more.
"I love a good Easter egg and I love doing the occasional name drop," he said. "Over here on the CW, we're sort of a mischievous lot, and we enjoy the occasional Easter egg. And our partners at DC are very tolerant of our mischief. But that's really all it is. Just good nature, good fanboy mischief."
Arrow recently made its first mention of Bruce Wayne and Legends of Tomorrow visited Wonder Woman's home island of Themyscira. But Guggenheim said that sort of thing is nothing new for the Arrowverse. "You know, we name-dropped Hal Jordan at the beginning of season 3, but it's really just fun for us. I think in the Arrowverse, we have our own Justice League and the Green Lantern, Wonder Woman, Batman... these are all characters that are either spoken for on the movie side and/or other shows. There's a Bruce Wayne on Gotham."
Still, you can understand why fans would be confused about which characters can appear in more than one place. There's a Flash in both the Arrowverse and the DCEU with Grant Gustin and Ezra Miller, respectively, and Supergirl has its own version of Superman in Tyler Hoechlin while Henry Cavill plays the Man of Steel on the big screen. Things are getting even trickier now that Arrow is apparently not allowed to use Deathstroke again as Warner Bros. ponders the future of the character in the DCEU with Joe Manganiello.
But for now, it sounds like Batman and Wonder Woman will definitely remain off-limits to the Arrowverse.