Kathy Najimy's Hilarious Moment With Hocus Pocus Co-Star Bette Midler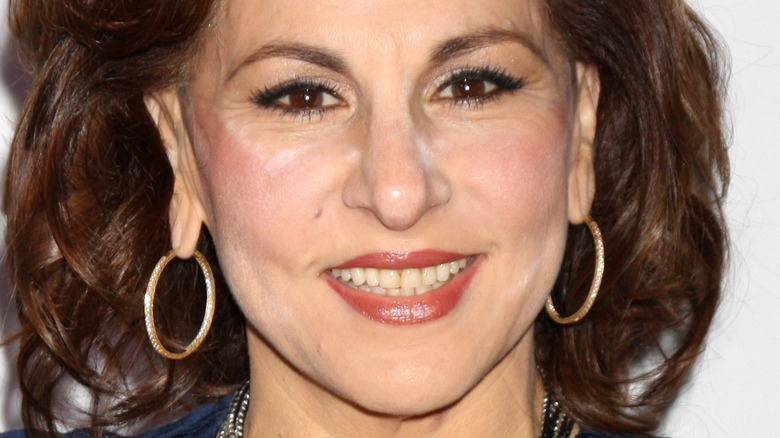 Joe Seer/Shutterstock
The Sanderson Sisters from Disney's "Hocus Pocus" movie are a trio of incredibly different personalities. Winifred Sanderson (Bette Midler) is the group's de facto leader and bosses her sisters around with sneers and jeers. It could also be assumed that she is the "brains" behind the operation, best highlighted by her command of the sentient book of magic, which seems to come at her beck and call.
Joining her are Sarah Sanderson (Sarah Jessica Parker) and Mary Sanderson (Kathy Najimy). Sarah is probably best known for her ability to lure and entrance children with her haunting song, as well as her bubbly personality, which seems uncharacteristic when it comes to soul-draining witches. Rounding out the trinity of Sandersons, Mary has an iconic look that sees half of her face pinched, with the ability to locate children by smell. However, it seems as if there was an interaction between Najimy and Midler long before the events of 1993's "Hocus Pocus," which shows just how obsessed one of the actors was when it came to her costar.
Najimy use to try to sneak backstage and would leave Midler notes at her apartment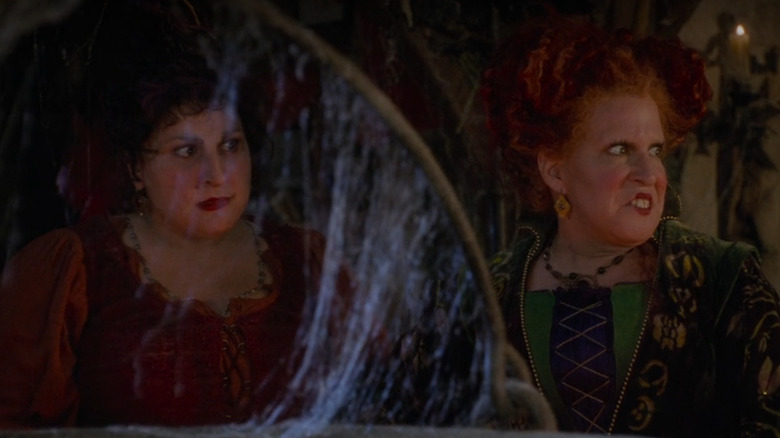 Disney+
Speaking with Entertainment Tonight, Kathy Najimy was plugging one of her movies, but the conversation quickly turned to her "Hocus Pocus" co-star Bette Midler. Najimy quickly told a story about her obsession with Milder that predated their appearances in "Hocus Pocus." She said, "I used to break into backstages of where she was performing. I had guards chasing after me. True story. Found her apartment in New York, left her a note and got drug away from there. So to be standing next to her, not only in the same movie but playing her sister, blew my mind."
It seems as if Najimy was obsessed with Midler, even before they got a chance to act together in "Hocus Pocus." This makes sense, considering the enduring popularity of Midler. Midler has created a reputation and following as both an actor and singer. According to YouGov America, over 86% of people have heard of Midler. Not only that, as noted by IMDb, Midler has been nominated for 57 awards and managed to take home 28 of those. Najimy getting a chance to play a character alongside Midler must have been a dream come true. It makes you wonder if any of Midler's security guards recognized Najimy from her long-standing obsession. At least fans will soon see the Sanderson Sisters reunite in "Hocus Pocus 2," and we now know a hilarious bit of history between Midler and Najimy.