Why Pedro Pascal Is Comparing The Last Of Us To The Mandalorian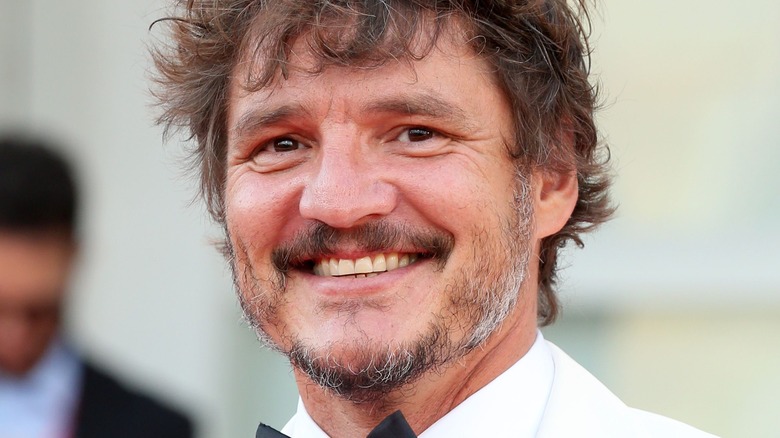 Elisabetta A. Villa/Getty Images
There aren't many upcoming TV shows that are more hotly anticipated than "The Last of Us." The long-awaited HBO series is inspired by Naughty Dog's "Last of Us" franchise, which boasts two of the most critically acclaimed video games of all time. Fortunately, beyond the quality of its beloved source material, fans have plenty of reasons to believe that HBO's "The Last of Us" is going to be a truly special TV series.
Not only is "Last of Us" writer and director Neil Druckmann co-writing the new show, but the post-apocalyptic HBO drama is also set to serve as writer Craig Mazin's follow-up to his critically acclaimed, award-winning 2019 limited series, "Chernobyl." In case Druckmann and Mazin's involvement wasn't enough to raise fans' expectations, though, the show's cast also features a handful of talented and well-known actors, including Nick Offerman, Gabriel Luna, Anna Torv, and Melanie Lynskey. Pedro Pascal and Bella Ramsey will also, notably, portray the show's central two characters, Joel and Ellie.
Of course, "The Last of Us" isn't the first project Pascal has starred in that comes with its own pre-existing fanbase. The actor has not only had notable roles in high-profile movies and shows like "Game of Thrones" and "Wonder Woman 1984," but he also stars as the titular character in Disney+'s flagship "Star Wars" TV series, "The Mandalorian. Now, following the release of the first "Last of Us" trailer, fans may be surprised to learn why Pascal believes that the HBO series and "The Mandalorian" are more similar than they likely think.
The Mandalorian and The Last of Us are overseen by two truly devoted creative teams
In an April interview with GQ, Pedro Pascal opened up about what drew him to "The Last of Us." During the conversation, Pascal compared HBO's "The Last of Us" to Disney+'s "The Mandalorian" and noted how both shows are handled with the same level of care and love by their creative teams. "There's a very, very creative way of honoring what's important and also preserving what is iconic to the experience of the video game," Pascal said. "[Craig Mazin and Neil Druckmann are] doing some really smart things, is all I can say. It's similar to the way Jon Favreau and Dave Filoni treat 'The Mandalorian.'"
Pascal went on to assure "Last of Us" fans that they don't need to be concerned about the HBO series turning out to be a disrespectful or unfaithful adaptation of its source material. "It's in good hands because they love it so much. Well, clearly Neil created the video game, but Craig loves it so much. So it really is made for the people that love it," the "Mandalorian" star said.
Taking these comments into account, while "The Last of Us" and "The Mandalorian" might initially seem like two very different TV shows, it's easy to see why Pascal sees them as being more similar than others might. Indeed, even though it's still unclear whether or not "The Last of Us" will achieve the same level of success as "The Mandalorian," it doesn't seem like fans need to worry about how faithful it'll be to the video games that inspired it.
The first trailer for HBO's "The Last of Us" certainly suggests that it has, at the very least, managed to recapture its source material's unique visual style and tone.