Looper's Exclusive Survey Uncovered South Park Fans' Favorite Celebrity Cameo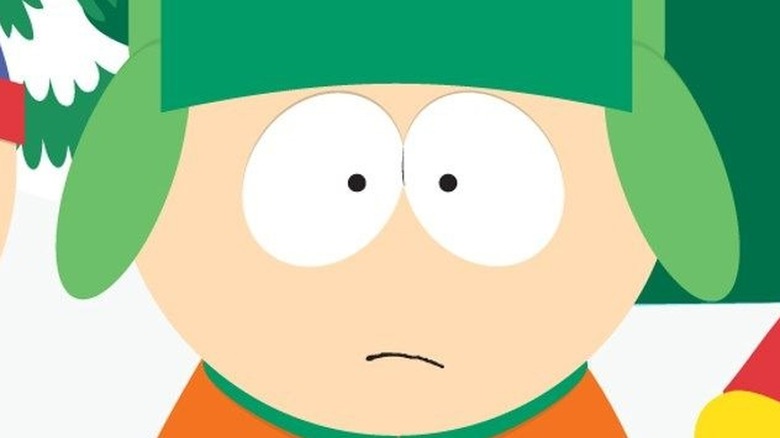 Paramount Global Distribution Group
2022 has been a great year for "South Park" fans, with the long-running animated sitcom celebrating its 25th anniversary over the summer at the legendary Red Rocks Amphitheater in Colorado, not to mention the release of two feature films in June and July on Paramount+. Along the way, Looper has been taking closer looks at some of the best and worst things about "South Park," with one of them being the surprise celebrity cameos.
Love them or hate them, famous guest spots have become a beloved staple on Matt Stone and Trey Parker's show, with numerous stars showing up to play themselves or made-up characters — including Elton John, Jennifer Aniston, Elon Musk, Cheech and Chong, Radiohead and Jay Leno, to name a few.
But out of all the celebrities who lent their voices to a "South Park" episode over the years, which one do fans think had the most epic and entertaining cameo? Looper ran an exclusive survey recently of more than 600 people to find out.
Fans crown Cheech and Chong the celebrity kings of South Park
Out of all the stars who have shown up on "South Park" since its 1997 debut, Looper readers have declared that Cheech Marin and Tommy Chong — aka Cheech and Chong — are the best guest stars in show history, with more than 27% of people surveyed saying so. The main reason this is, most likely, is because of the significance surrounding Marin and Chong's appearance. According to WhatCulture, it was the first time in 15 years that the comedy duo had worked together following their famous falling out in the 1980s.
"Of all things this is what got them to reunite," joked Redditor Metfan722 in the "South Park" subreddit.
According to reports, while Marin and Chong both appeared together in the Season 4 episode, "Cherokee Hair Tampons," for the first time in years, they actually recorded their voice parts separately and didn't play their iconic stoner characters, but rather two random Mexican men posing as Native Americans — named Chief Running Pinto and Carlos Ramirez.
After Marin and Chong, the next biggest favorite for celebrity cameo was Jennifer Aniston with 19.58% of the Looper survey vote, followed by Elon Musk with 18.76%, and George Clooney with 15.50%.