Are Jason Bateman And Will Arnett From Arrested Development Friends In Real Life?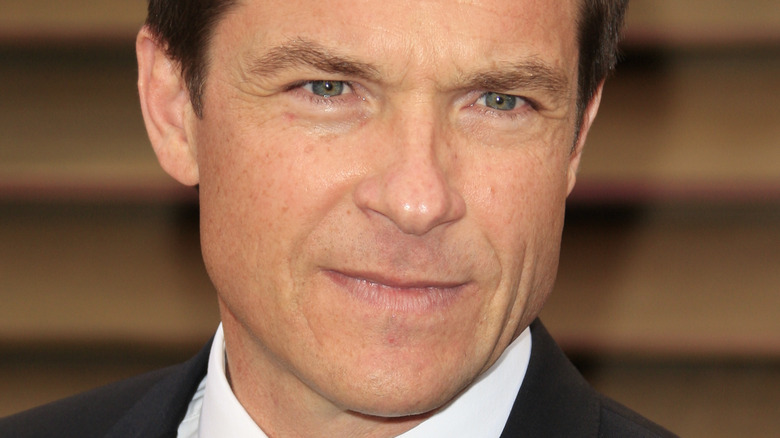 Kathy Hutchins/Shutterstock
Jason Bateman and Will Arnett are making good in Hollywood, but many fans will always view them through the lens of "Arrested Development." It was hard to have watched their "The Facts of Life" performance on "Live in Front of a Studio Audience" and not think about Michael and Gob Bluth trying to run the Bluth family business. Even in everyday situations away from work, Bateman and Arnett like to ham it up for the paparazzi, according to E! Online. Are they just really good actors, fooling everyone on the streets of New York, or are they buddies away from the limelight?
Well, it just so happens that Bateman and Arnett also cohost the "Smartless" podcast, which not only combines the efforts of the "Arrested Development" actors, but also adds "Will & Grace" co-star Sean Hayes as part of the three-man show. The trio interviews celebrity guests from a variety of pop culture corners, but the fun of the show's format is that only one of the actors plays the host each week, and only that person knows who the guest will be. That means the others don't have any time to prepare questions for the guest, and that makes for plenty of entertaining spontaneity that fuels "Smartless." If that doesn't answer your question, let's state it more plainly.
Bateman and Arnett are good friends in real life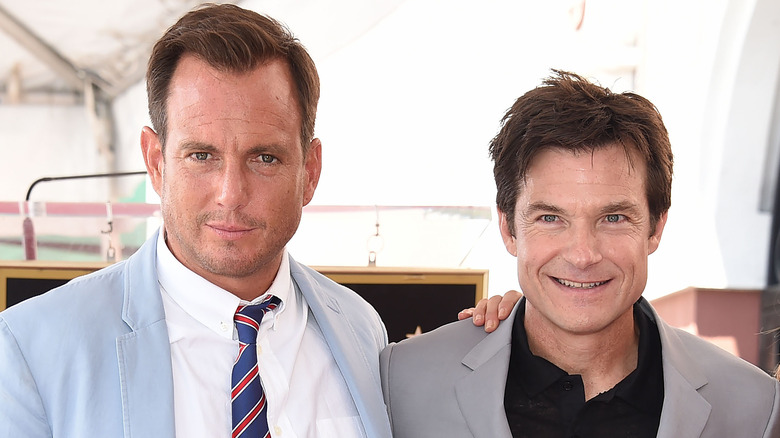 DFree/Shutterstock
Bateman and Arnett have been friends in real life for the better part of 20 years. Along with fellow actor Hayes, the trio met when they all used to play poker together with none other than the Tenacious D duo of Jack Black and Kyle Gass. "Every Tuesday night, I brought the pizza," Hayes explained in an interview he and Bateman did on "Jimmy Kimmel Live!"
When Hayes asked his friend if that was also his recollection of how they met, Bateman replied in the classic, comedic tone he is so well-known for. "Well, as America can relate, usually at a poker night you're not going to remember everything." 
The friends have truly caught lightning in a bottle with their enlightening podcast, which landed a multi-million dollar deal at Amazon. "Since its launch last year, SmartLess has brought us some of the most entertaining conversations from today's top celebrities and public figures infused with much-needed laughter, and we're thrilled to bring this show to Wondery, said the podcast's Wondrey CEO Jen Sargent (via Deadline). "The hosts' unique approach to authentic storytelling make it the perfect addition to our offering, and Wondery, along with Amazon Music, is honored to bring this show to new audiences."
Fans may never get the opportunity to see Michael and Gob Bluth make huge mistakes on "Arrested Development" again, but Bateman and Arnett's friendship continues, and their podcast continues to show how hilarious their friendship can be.