The Price Is Right Showcase Showdown Guess That Was Off By A Heartbreaking Amount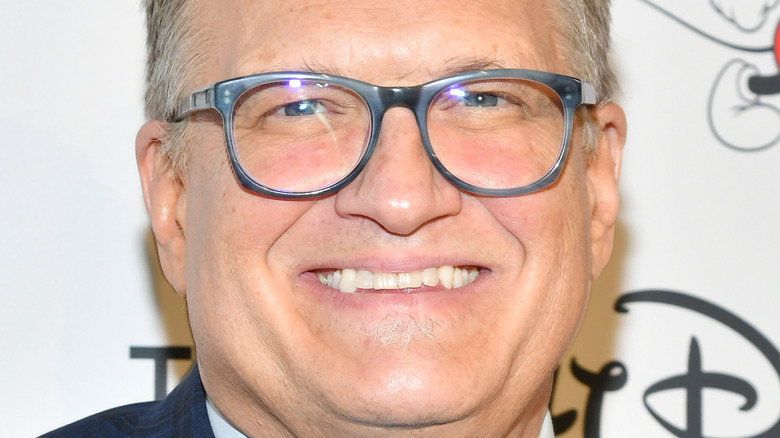 Amy Sussman/Getty Images
How thrilling it must be for a fan to suddenly find themselves on the same gameshow they've watched a million times at home. Becoming a contestant means that you've beat out an incredible amount of other people to actually have an opportunity to show off your knowledge/skills to hopefully take home some major prizes or a big pile of money. But even if the stars miraculously aligned for you to be one of those select few to compete, there is one terrifying possibility that can immediately derail this excitement: What if you do something on the show, in front of millions of viewers, that forever traps you in a viral video, forwarded around social media for eternity?
This possibility of viral infamy is not far-fetched, especially in this day and age of social media. For example, you could be like Johnny, who had every single letter in his "Wheel of Fortune" puzzle revealed, yet still wasn't able to pronounce the words correctly, therefore losing the round. Or perhaps you'd end up blowing it on "Who Wants To Be A Millionaire," where Brenton Andreasik beat the odds to actually get a chance at the top prize, only to be eliminated from the game on the first question.
Similar to those humiliating viral gameshow moments are the instances when a contestant comes embarrassingly close to winning, only to hold their head down in shame. For a contestant named Jennifer, that heartbreaking viral moment happened to her at the very end of an episode of "The Price is Right."
Only three hundred pennies off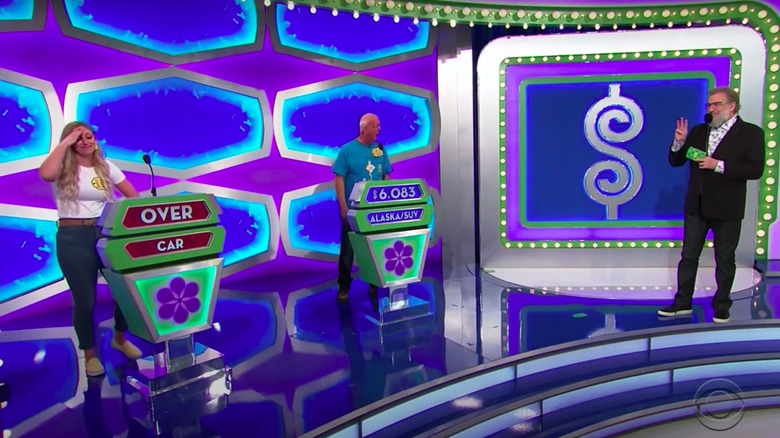 CBS
Whether it be in reality series, on the local news, or on a gameshow, one embarrassing misstep can immortalize you in a perpetually shared viral video. In game shows, contestants are always making humiliating missteps, causing viewers at home to simultaneously smack their own foreheads. But for a contestant named Jennifer, her final bid during the Showcase Showdown at the very end of her episode of the "Price is Right," uniquely made her known as the contestant who lost by bidding over the actual price by only three bucks.
As recapped by Uproxx, on an episode of the "Price is Right" airing back in March, 2021, Jennifer made it to the Showcase Showdown, bidding for the show's top prizes. The first bid by her opponent, Robert, was borderline embarrassing for him, as he was off by a whopping $6,083. Looking like she might pull out a victory, Jennifer patiently waited for host Drew Carey to read the total retail price before comparing it with her bid of $23,294. The actual retail price of all her prizes was $23,291, a painfully close difference that resulted in her losing, Robert automatically was the winner of his showcase.
Jennifer and Carey were stunned that the very fact that Robert won his showcase was momentarily forgotten about. Snapping out of the shock, Carey gives the very lucky guy the official victory, sending him off to enjoy his prizes. All this while a stunned Jennifer remains behind Carey, both reflecting the same heartbroken look that most viewers were feeling at home. Have your pets spayed or neutered.