The Rookie Fans Have A Lot To Say About That Shocking Season 5 Premiere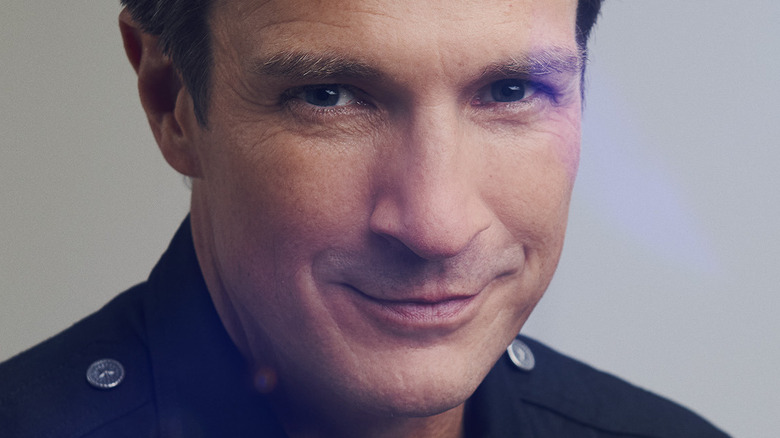 ABC/Andrew Eccles
Contains spoilers for "The Rookie" Season 5, Episode 1: "Double Down"
"The Rookie" Season 5 reminds the viewers that as per usual, many of the good people of the Mid-Wiltshire Division simply can't catch a break. While the episode offers some very interesting undercover developments in the ever-so-slowly budding relationship between Tim Bradford (Eric Winter) and Lucy Chen (Melissa O'Neal), the return of the villainous and vengeful Rosalind Dyer (Annie Wersching) means that things soon take a very dark turn. 
Though Tim and Lucy have certainly been around each other long enough to develop a mutual attraction, the fact remains that the latter is still dating Assistant District Attorney Chris Sanford (Kanoa Goo). Actually, it remains to be seen whether that's still the case ... because a potentially intimate moment between Tim and Lucy is rudely interrupted by the discovery of Chris' bloody body on Lucy's couch. 
Fans will have to wait until the next episode to find out whether Chris will live, and how the situation impacts Tim and Lucy. As far as season premieres go, it's a pretty shocking one — and it's no surprise that fans have a lot to say about the Season 5 premiere.
The grim Chris scene shocked fans for different reasons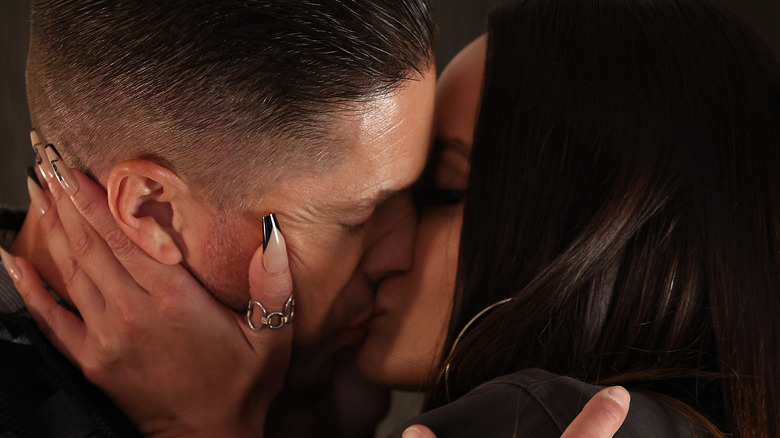 ABC/Raymond Liu
Transitioning from a much-teased romance to a bloody crime scene is quite a surprise, and the viewers were quick to express their disbelief after "The Rookie" Season 5 premiere introduced Chris' bloody fate. Since the "Chenford" tease has been around considerably longer than poor Chris, some of the fans focused their ire on the fact that the tender moment between Lucy and Tim was interrupted. 
"The plot twist man, we were so close to #chenford happening," @eloise29760141 wrote. "I mean poor Chris but man needs to work on his timing." Others thought on the same lines. "Were not gonna lie, Tim rolling his eyes at Chris being there was literally all of us right?" @multifand0mbabe tweeted. 
This take on the situation might seem to be a little bit on the grim side, but it's not necessarily a wrong one. After all, showrunner Alexi Hawley told TV Line that the entire thing was, indeed, a custom designed obstacle the show threw on the fan-favorite almost-couple's way. ""That was [Rosalind's] way of getting back at Lucy," Hawley spoke of Chris' fate. "And it also was a pretty brutal obstacle to throw in Chenford's way."
If you feel that the situation is completely unfair to Chris, it's worth noting that fans aren't just happily brushing him aside or blaming him for ruining the mood. "Hope Chris is okay after that," @LunaAshmore23 tweeted, and users such as @THEmaggiewarren and @SterolineLight also expressed concern about the character. Time will tell how the situation develops, and whether the scene will become the kind of "The Rookie" scene that simply went too far.