What Was The Song That Was Constantly Playing Throughout Family Guy's Season 21 Premiere?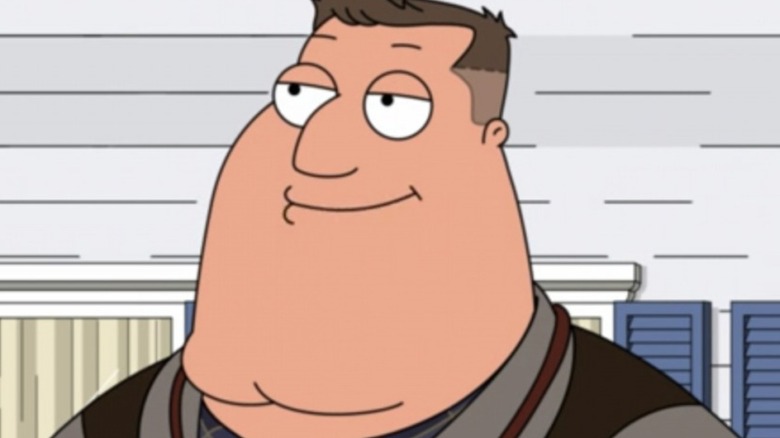 Fox
The iconic adult animated series "Family Guy" has a long-standing tradition of incorporating music into its episodes. Consider the infamous "I Dream of Jesus" episode, which sees Peter Griffin ("Family Guy" creator Seth McFarlane) becoming utterly obsessed with the song "Surfin' Bird" by the Trashmen to the point where his family has to destroy the record in order to get him to focus once again.
Another great example is the series' frequent use of country music singer Conway Twitty, whose songs are used whenever a character (usually Peter) needs a distraction. This tradition continues in the series' Season 21 premiere, "Oscars Guy," which sees the Griffin family lampooning the Oscar-winning films "Silence of the Lambs," "American Beauty," and "Forrest Gump." Throughout the entire episode, one specific song is used over and over again as the butt of numerous jokes, though not all fans may have recognized the '90s hit that is featured constantly throughout "Oscars Guy."
The song repeated throughout the episode is Two Princes by Spin Doctors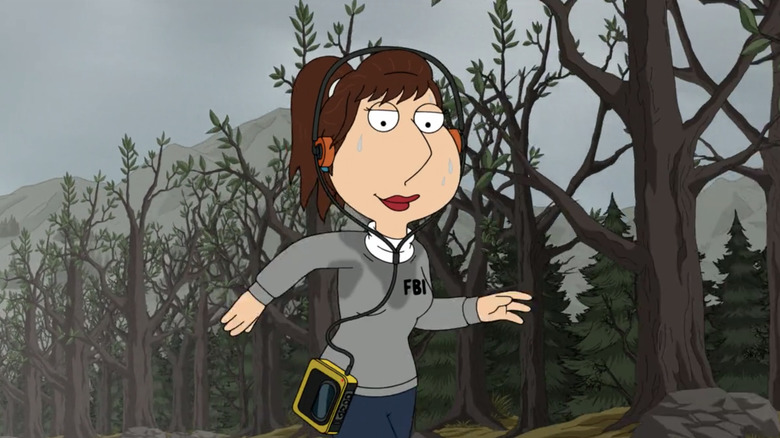 Fox
The song featured throughout the Season 21 premiere of "Family Guy" is "Two Princes" by Spin Doctors. The catchy tune peaked at No. 7 on the Billboard Hot 100 back in 1993, and although it's still the only Spin Doctors track to crack the top ten on that list, its popularity has lived on through its use in movies like "Mortdecai "and "Love & Other Drugs" (via IMDb).
Throughout this particular episode, we see the song used at specific points in two of the film parodies. In the "Silence of the Lambs" parody, Lois Griffin (Alex Borstein) listens to "Two Princes" while training for the FBI, and in the "American Beauty" parody, we hear the song being covered by the Suburbia High School marching band. Funnily enough, this isn't even the first time that "Family Guy" has used "Two Princes" as the butt of a joke — the song also appears in the Season 16 episode "Follow the Money" when Peter is practicing his "DJ ramp-ups" while swerving across the freeway.
In any case, the repeated use of "Two Princes" throughout this episode is another great example of "Family Guy" lampooning a song in order to get a laugh.