What Happened To Annie After Leaving Blue Bloods?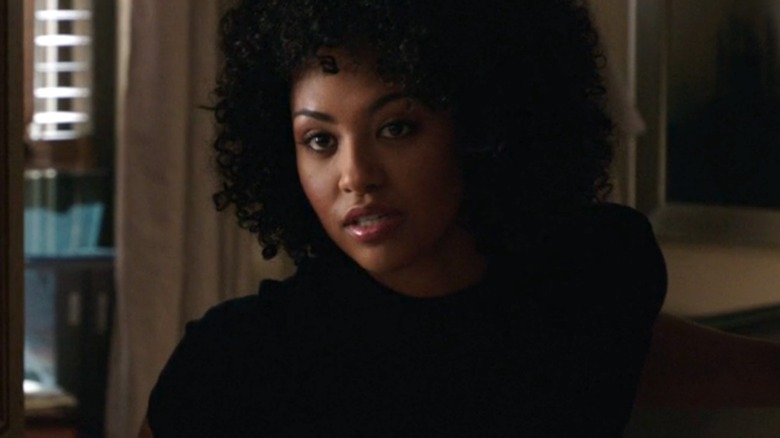 CBS
It takes a full cast of characters to keep the streets of New York City safe on the CBS hit show "Blue Bloods" — so it's no surprise when secondary characters make continued appearances on the show. And one of those characters is Annie, a member of the district attorney's staff who is seen helping out Erin (Bridget Moynahan) in more than one scene throughout the show. Annie was first seen in 2019 when her character was introduced during the episode "Past Tense," tipping Erin off to a man who has been waiting to speak to Detective Anthony Abetemarco (Steve Schirripa) for six hours.
Fortuna Gebresellasie, who plays Annie, ended up making ten appearances on the show between Seasons 9 and 12 before her last in October 2021. Even though she hasn't been seen on the show since, she hasn't left the screen forever. Instead, she's moved into a different genre of the entertainment world entirely.
Fortuna Gebresellasie is going all in on horror
After seemingly leaving the character Annie behind on "Blue Bloods," Fortuna Gebresellasie made a single appearance on the show "Harlem" before she turned her attention elsewhere. Her next big move was into the world of horror with two movies, "I Am Here to End You" and "Why, Mona Rae?," and a short, "Simone," all of which are scheduled to be released in 2023.
Gebresellasie decided to branch out from TV, expanding her résumé to include some additional credits. It seems like Gebresellasie wanted to broaden her horizons even further because she picked up producer credits, a production designer credit, and even a set decorator credit between "I Am Here to End You" and "Simone" — not to mention she's the production manager for "Why, Mona Rae?"
So while there is a chance that you won't see the character Annie on "Blue Bloods" in the immediate future, you can always follow the actor who played her in some of her new projects.