The Law & Order Crossover Premiere Event Has Fans All Voicing The Same Specific Critique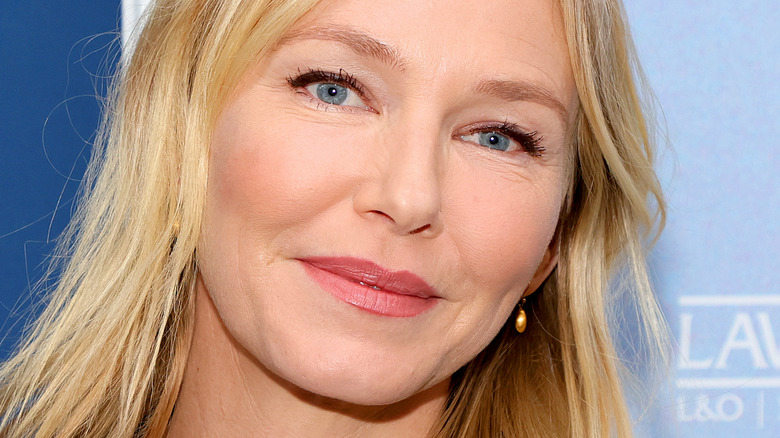 Dia Dipasupil/Getty Images
Contains spoilers for "Law & Order" crossover event "Gimme Shelter." 
Crossover episodes can be immensely fun and eagerly-awaited affairs. When a TV franchise gets big and sprawling enough, the various shows develop their own identities and do their own thing. "Law & Order" is no exempt to this rule, as the original show, "Law & Order: Special Victims Unit," and "Law & Order: Organized Crime" all bring their very own, specific flavors to the art of catching criminals and making them answer for their crimes. 
Despite the different focus each of the three shows takes, there's still plenty of overlap, of course — from actors who have been part of multiple shows to the occasional crossover. Now, the three shows have connected in a massive way, as they all kicked off their newest season with a massive three-hour "crossover movie" called "Gimme Shelter." The mega-crossover that ran back to back on each three shows starts with the murder of a teenage girl, and expands to a complicated attempt to bring some truly powerful people to justice. Unfortunately, some fans think this ambitious triple crossover doesn't quite pull off what it set out to do, as several viewers have expressed the exact same criticism about "Gimme Shelter." 
Viewers feel the last hour of the crossover is the weakest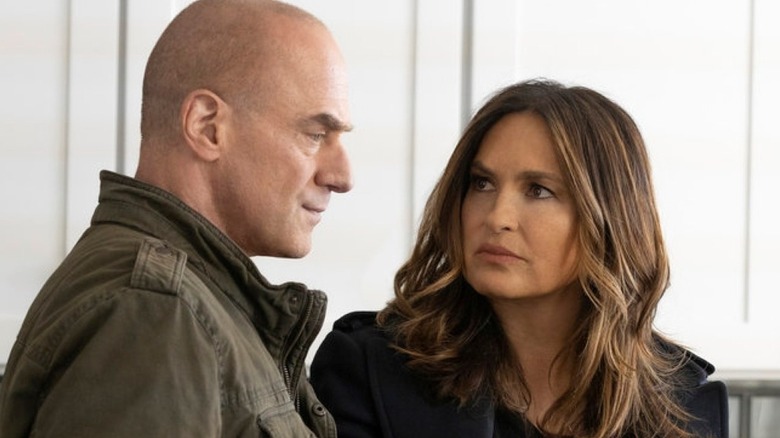 Eric Liebowitz/NBC
It would appear that lots of people had a grand old time watching the "Organized Crime" and "SVU" parts of the "Law & Order" crossover, but felt that the three-parter ran out of steam by its third installment that counted as an episode of the original "Law & Order."
"Again, LO mothership was the weakest. The first two hours were v good! v entertaining," @catalinaperiod wrote. "I'm not a hater of the mothership, but the imbalance is a bit to obvious," @phyllismagg expressed similar sentiment, as did users like @daddymeloni and @georgiegirlx.
Another thing that seemed to rub many fans the wrong way was the gunshot injury of Detective Amanda Rollins (Kelli Giddish). While Rollins ends the crossover alive and in moderately stable condition, the injury is certainly serious — and while it's been known for a while that Giddish will leave "Law & Order: SVU" after Season 24, Rollins' treatment in the crossover has multiple fans up on arms. 
"That was so blatantly disrespectful to every single viewer who loves Amanda Rollins, oh my god," @one_thinginlife tweeted, while users like @miahplz, @bethbarlow, and @PunnkinDivaCat expressed anger over the unceremonious way the crossover sent Rollins in the hospital.     
Keeping a crossover going for a solid two hours is a pretty impressive feat in itself, but unfortunately, it appears that the third hour very much wasn't the charm for this particular "Law & Order" crossover ... and the fans certainly didn't give any gold stars for the crossover's treatment of Rollins, either.