Margot Robbie's Actual Art Is Featured In Amsterdam For A Very Good Reason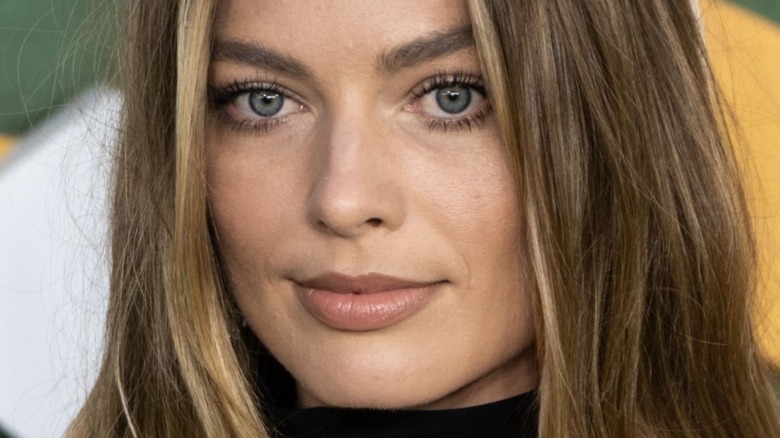 Jeff Spicer/Getty Images
In writer and director David O. Russell's "Amsterdam," Margot Robbie plays Valerie Voze, a nurse who treats a pair of injured soldiers during World War I. The three become fast friends after spending an extended period of time together in the title city. Yet Valerie is anything but a conventional battlefield nurse. Not only does she save the shrapnel she meticulously picks out of soldiers' bodies to use for her art, but she also smokes a pipe, shoots copious amounts of 8mm film, and exhibits a remarkable zest for life even after seeing the horrors inflicted during the war.
Robbie collaborated with Russell to make Valerie as compelling and interesting as possible. In fact, between speaking with Russell about Valerie years before the film was made and having the film shut down because of the COVID-19 pandemic, Robbie said she had more time to develop Valerie than any other character. "I started making a lot of Valerie art at home in lockdown, and it was getting very weird," she shared.
Robbie got so carried away, her husband had to rein her in. "I think at one point, my husband walked in and I had bits of metal and fake blood and I had my Super 8 [camera] out, and I had a mask on, and I had all this crazy stuff like X-rays," Robbie remembered, "and he was like, 'I think you're taking this character too far. You need to calm down.'"
Yet while Robbie may have gotten a little too involved in her prep work for Valerie, during the global press conference for "Amsterdam," she revealed that the art she created during that time fit the character so perfectly that some of it actually made its way into the film.
Life imitating art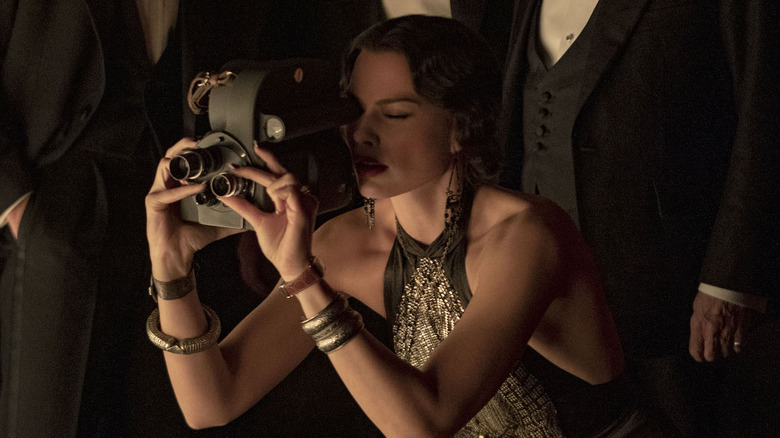 Merie Weismiller Wallace; SMPSP/20th Century Studios
Like Valerie, Margot Robbie used a variety of mediums to bring her character's artistic vision to life, and some of the Super 8 footage she filmed can be seen in the final cut of "Amsterdam." David O. Russell explained that Valerie's art was meant to be extremely personal, noting, "[Robbie] made this art based on this artist. It could only have come out of someone who pulled bloody metal out of John David and Christian, [who play] Harold Woodman and Burt Berendsen."
Russell shared that the art Robbie made during lockdown captured Valerie's artistic vision perfectly. "This is as good as it gets, what Margot made at her house, and it's in the movie," Russell said, seemingly thrilled to be able to use the art Robbie created while channeling Valerie.
Robbie explained that her desire to fully immerse herself in the character came from a very genuine place. "I fell in love with her. [She] really marches to the beat of her own drum, and her friendship pact that she makes with Harold and Burt, it's everything to her," she said. "I think you do end up infusing parts of yourself in there, and I think that comes across in a very authentic way on camera."
"Amsterdam" opens in movie theaters on October 7.