Why Barbara From Abbott Elementary Looks So Familiar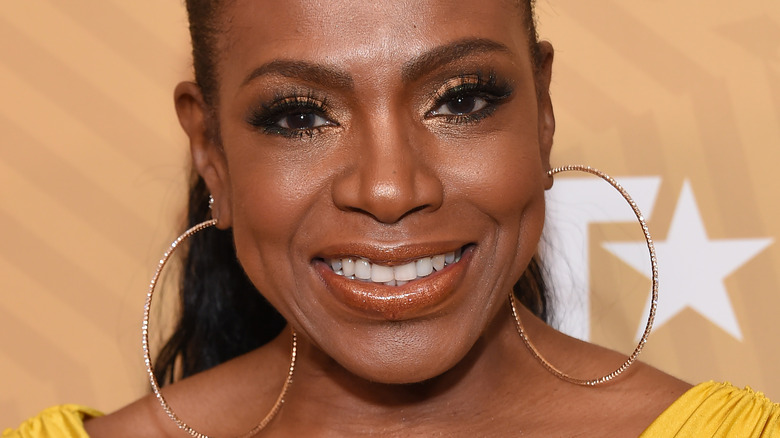 DFree/Shutterstock
Quinta Brunson's mockumentary series "Abbot Elementary" follows a group of teachers in an underfunded elementary school as they struggle with the day-to-day minutia of educating children and surviving a misguided administration. The cast and crew were nominated for seven Primetime Emmy Awards, three of which transformed into victories. For behind-the-scenes work, the ABC production successfully nabbed Outstanding Writing for a Comedy Series and Outstanding Casting for a Comedy Series.
As for the third award, the Emmy for Outstanding Supporting Actress in a Comedy Series went to Sheryl Lee Ralph, the performer who breathes life into Barbara Howard, a kindergarten teacher deeply in touch with her religious side who serves as a mentor figure for the protagonist, Janine Teagues (Brunson). According to her IMDb page, the actress has barely taken a moment to rest since 1977 when she entered the industry. From cartoons and video games to TV shows, movies, and Broadway, Ralph has done it all. 
There's no succinct way to summarize her extensive career with any meaningful depth, but we'll do our best. Here's a fraction of the prominent credits for which Sheryl Lee Ralph is well known, and why she might seem so familiar. (HINT: it's because she's been in everything.) 
Sheryl Lee Ralph's time on Search For Tomorrow is suspiciously undocumented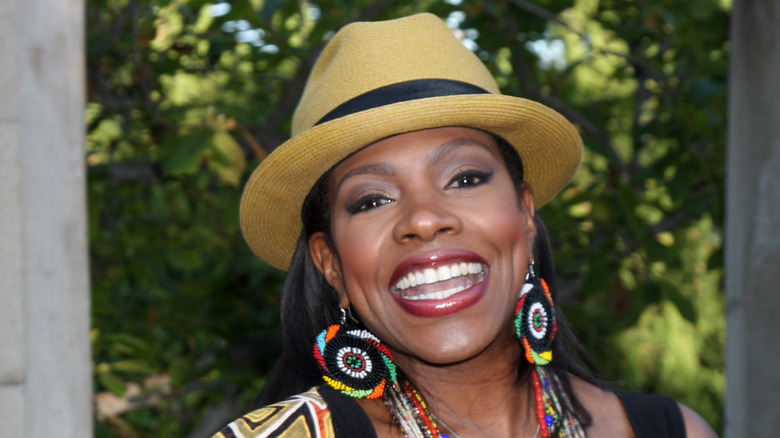 Kathy Hutchins/Shutterstock
In 1951, CBS released "Search for Tomorrow," one of the many, many, MANY American soap operas at the time. As with all soaps, the production was characterized by melodrama and dripping, oozy sentiment, and starred the late Mary Stuart as Joanne Gardner. In short, audiences ate it up, and the series ran for a little over 30 years on the network before ultimately transferring to NBC in 1982, where it would stay for its final few years on the air. During the changing of the guard from CBS to NBC, Sheryl Lee Ralph joined the cast as Laura McCarthy. 
Credited for 282 episodes (which, terrifyingly, is only a drop in the bucket in terms of how many episodes a typical, long-running soap gets, and "Search for Tomorrow" has nearly 3,000), Laura McCarthy doesn't even appear on the Wikipedia page. That's weird, right? Ralph wasn't just a bit role, either, she was — as Cheat Sheet labeled her — a star, which makes this misstep in archival information feel both gross and suspect. 
Sheryl Lee Ralph is a Los Angeles waitress in It's a Living
In 1980, ABC released "It's a Living," which was retitled as "Making a Living" for a brief time in between 1981 and 1982, an American sitcom that follows the story of a group of waitresses struggling to make ends meets in Los Angeles. In 1985, the series was picked up for syndication (that just means it got to air on a bunch of networks at once) and successfully ran until 1989. First appearing in the fourth season in 1986 to replace Cassie Cranston (Ann Jillian), and credited for 71 episodes, Sheryl Lee Ralph joined the cast as Ginger St. James, the last main character to enter the production. 
In "It's a Living," Ginger shares an apartment with Jan Hoffmeyer Gray (Barrie Youngfellow) and Dorothy Higgins (Gail Edwards) and, like them, rarely works if she can help it. It's far more fun, as it turns out, to cause trouble for Nancy Beebe Miller (Marian Mercer), the maître d' and their direct supervisor. While there's still not a great deal of archival information available about this particular role, it's more in line with the lack of overall, digitally lasting coverage in regards to "It's a Living" which, as a piece of media, phased out of the public consciousness long before the internet became a thing and articles of this nature became standard practice. 
Sheryl Lee Ralph is a traumatized mother in Sister Act 2: Back in the Habit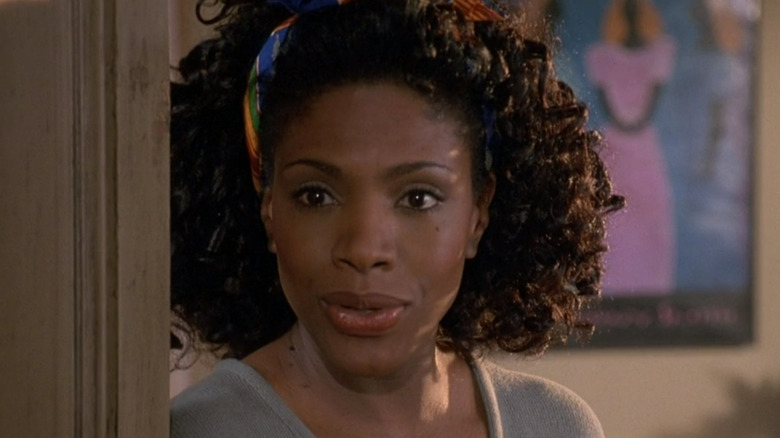 Disney
In 1993, Buena Vista Pictures Distribution (now known as Walt Disney Studios Motion Pictures) released "Sister Act 2: Back in the Habit," a sequel to the hit musical comedy starring Whoopi Goldberg as a Deloris Van Cartier, a lounge girl turned nun turn showgirl turned nun again. In this second installment, which features a phenomenal ensemble cast, Deloris uses her musical abilities to save St. Francis Academy, a school she attended in her youth. Among the students she teaches is the vocally gifted Rita Louise Watson (Lauryn Hill) who must defy her mother in order to chase the arts. That mother is Florence Watson, and she is portrayed by Sheryl Lee Ralph. 
In "Sister Act 2: Back in the Habit," Florence isn't a bad mother, rather a strict one, who she saw her husband lose his life — both metaphorically and literally — to a failed artistic career. Her rules upon her daughter are well meant. Florence only wants a better future for her daughter than the past her husband suffered. Despite her inhibitions, she ultimately supports Rita's ambitions. At the very least, she doesn't punish her for running off to compete (and win) in the All-State Choir Championship, so that's kind of sweet. 
Sheryl Lee Ralph is a loving step mother in Moesha
Netflix
In 1996, CBS released "Moesha," an American sitcom about an upper-middle class family's day to day life. The story primarily follows Moesha Denise Mitchell (Brandy Norwood) as she experiences the latter half of her teens and early years of her twenties. For most of the series, she lives with her widowed father, Franklin Mitchell (William Allen Young), and her younger brother, Myles Mitchell (Marcus T. Paulk). The last member of Moesha's immediate family is her step mother, Deirdre Mitchell, whom Sheryl Lee Ralph portrays. 
Deirdre is a woman devoted to her work, which in this case happens to be as an educator — she's the principal at Moesha's high school, something which causes them to clash. The series reminds audiences that the character is originally from Jamaica by having her slip into her original accent whenever she loses her temper. For the first five seasons, Ralph was a mainstay amongst the cast, but that changed for sixth and final season. 
As noted by Hello Magazine, Ralph left "Moesha" when she felt that the creative team was harming the narrative with unnecessary drama that damaged the production's value. "[Moesha] was another incredible working environment until it wasn't any longer," said Ralph. "I was free to be an artist. It was a great learning experience for me, and an incredibly human one, as well ... one of the greatest lessons I ever learned from it was knowing when it's time to leave the room. I believe in the power of a warm and wonderful Black family, because it is something we do not get to see enough ... when it was good, it was great." 
Sheryl Lee Ralph is a helicopter mom in Instant Mom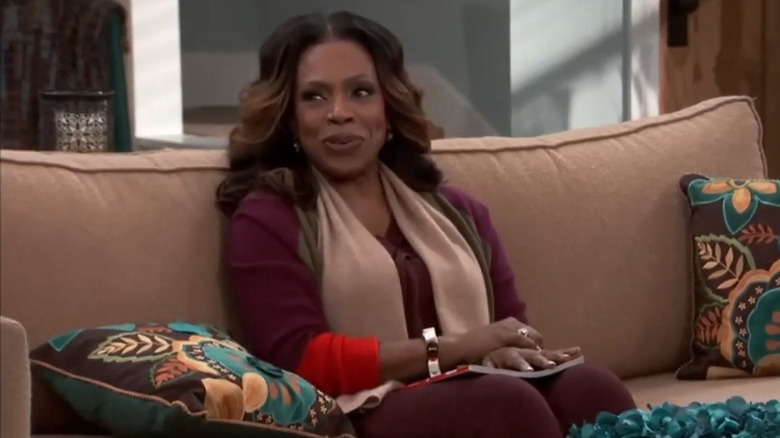 Paramount+
In 2013 (yes, that's a sizeable leap from 2001, back when "Moesha" ended, the scope of this highlight reel is limited), Nickelodeon released "Instant Mom," an American sitcom about a blended family. The story follows Stephanie Turner-Phillips (Tia Mowry-Hardrict) after she marries Charlie Phillips (Michael Boatman), a man with three children — Gabrielle Beatrice Phillips (Sydney Park), James Phillips (Tylen Jacob Williams), and Aaron Phillips (Damarr Calhoun). 
In "Instant Mom," Sheryl Lee Ralph portrays Maggie Turner, Stephanie's intrusive mother. Maggie enjoys inserting herself into her daughter's life, all under the guise of transforming her into a better mother for her new children. This is equal parts frustrating and useful for Stephanie, depending on the plot for any given episode. The production received three seasons (the last of which aired on TV Land instead of NIck Jr.) and was ultimately canceled in 2015 but, for a brief period in time, was considered phenomenally successful. 
Sheryl Lee Ralph is an absent mother in Ray Donovan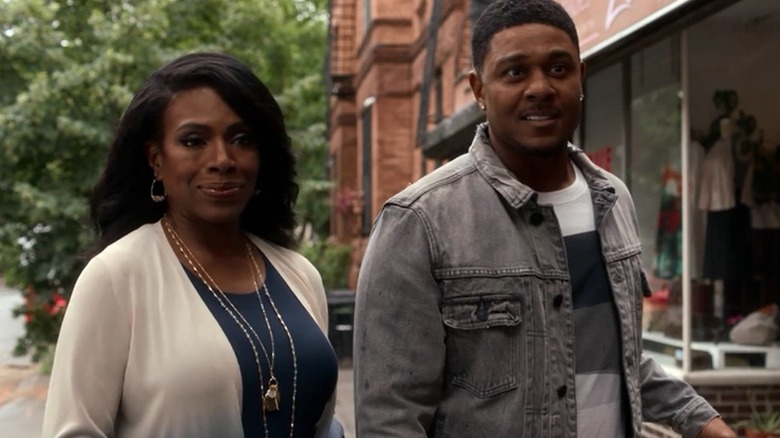 Showtime
Also in 2013, through Showtime, CBS released "Ray Donovan," an American crime drama that ran for seven seasons and a movie ("Community" could never). The story follows the titular Raymond Donovan (Liev Schreiber), a professional "fixer," a term here that means he does the dirty work for people who consider laws more like suggestions. Whether it's cleaning up after a bloody crime scene or a light body guarding detail, Ray Donovan is the man for the job. In the series, Sheryl Lee Ralph portrays Claudette Weisbrod, the mother of Ray's half-brother, Daryll Donovan (Pooch Hall). 
Aside from only appearing as a sort of a bookend figure (she's briefly in the first two seasons and briefly in the last one, as well), Claudette is approximately as good of a person as every other character on "Ray Donovan."  Another, more specific, way to say that is that she's a well-written dirtbag because anyone with morals or taste would have steered well away from Ray and Daryl's dad, Mickey Donovan (Jon Voight).