Fred Hechinger One-Upped Nicolas Cage In Butcher's Crossing In An Unexpected Way - Exclusive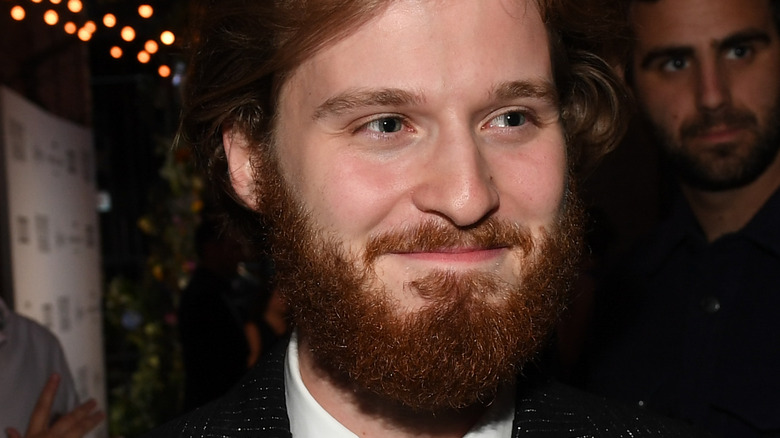 Sonia Recchia/Getty Images
Sharing the screen with a talent as legendary as Nicolas Cage must surely be intimidating for any young actor. This was the challenge Fred Hechinger faced starring in "Butcher's Crossing," directed by Gabe Polsky and based on the 1960 Western novel by John Williams. Adding to the potential pressure is that while the film might have been primarily sold on the promise of Cage chewing up the screen as the Colonel Kurtz-esque villain Miller, it's Hechinger's character, Will Andrews, who is the actual protagonist and center of the film.
It will ultimately be up for audiences to decide which of the film's two stars gave the more impressive performance overall, but it turns out that Hechinger was objectively better than Cage at handling at least one major requirement for their roles — though it's debatable how much of this success is due to the actors' particular actions versus those of certain screen partners. Looper got the chance to speak with Hechinger at the 2022 Toronto International Film Festival, where he spilled the details on this impressive bit of one-upmanship.
Hechinger was better on a horse than Cage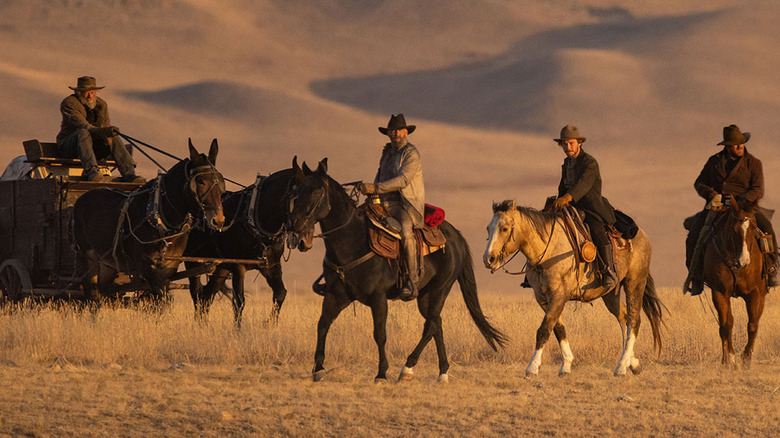 Saban Films
Before it made its world premiere in Toronto, the movie adaptation of "Butcher's Crossing" was perhaps most infamous for being the production in which Nicolas Cage claimed his horse, named Rain Man, wanted to kill him (via Entertainment Tonight). Unlike Cage, however, Fred Hechinger reported no difficulties with riding his particular horse, named Barney. Whether this is due to differences between the horses or differences between the riders is uncertain, but it's clear Hechinger has affection for his animal partner. "I love that horse and I miss that horse," Hechinger told Looper.
Hechinger also explained that he had something of an advantage because he took riding lessons for a previous film — the 2020 Paul Greengrass Western "News of the World." "We decided actually that because of my character's status in that film," Hechinger explained, "I should in fact be the only person who's not riding a horse, but the fact that I got to learn it for that film provided a really good entry point to then learn how to ride one in 'Butcher's.'" He recalled one of his stunt trainers, a member of the Blackfeet Nation, as quoting, "The best thing for the inside of a man is the outside of a horse" — and it seems that love for horses was a highlight for him on set as well.

"Butcher's Crossing" will be released by Saban Films on a date to be determined.