The Unexpected Connection Between Avatar: The Last Airbender And Family Guy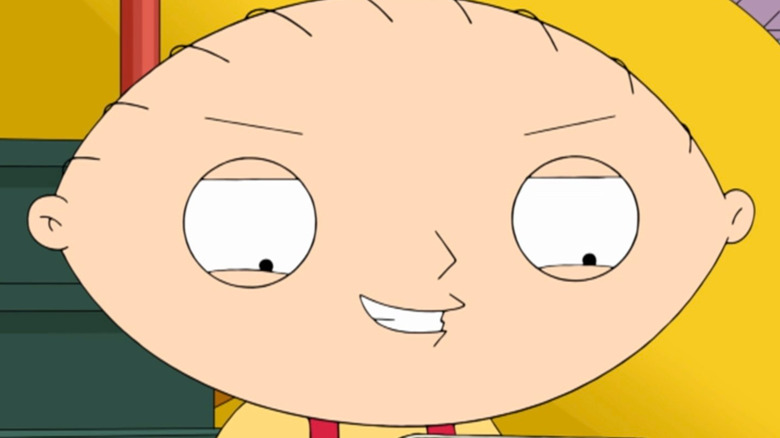 20th Century Television
Yep, that's right. "Avatar the Last Airbender" and "Family Guy" are likely the two last shows you'd imagine next to each other in a sentence. But believe it or not, both shows share a key connecting point. Beginning in 1999, "Family Guy" has become a staple of adult animation, following the wild misadventures of Peter Griffin (voiced by Seth MacFarlane) and his working-class family in the fictional city of Quahog, Rhode Island. Created by MacFarlane, the show has managed to remain relevant and continues to run to this day, with over 20 seasons and nearly 400 episodes to date, full of satirical, musical antics (via IMDb). 
Some years after "Family Guy" first aired, a very different animated series came onto the scene, that being Nickelodeon's fantasy-action-adventure, "Avatar: The Last Airbender." The animated series focuses on 12-year-old Aang (voiced by Zach Tyler Eisen), the all-element bending young Avatar who, after being reawakened from a 100-year state of suspended animation, teams up with a band of new friends to put an end to the war started by the Fire Nation. While not nearly as long-lasting as "Family Guy," with only three seasons and 62 episodes, "Avatar" is an arguably more acclaimed series. To this day, it remains the highest-rated animated series on IMDb's Top Rated TV Shows. So just where do these drastically differing cartoons intersect? It turns out that a similar name has had their hands on both animated series.
Avatar creator Michael Dante DiMartino directed early Family Guy episodes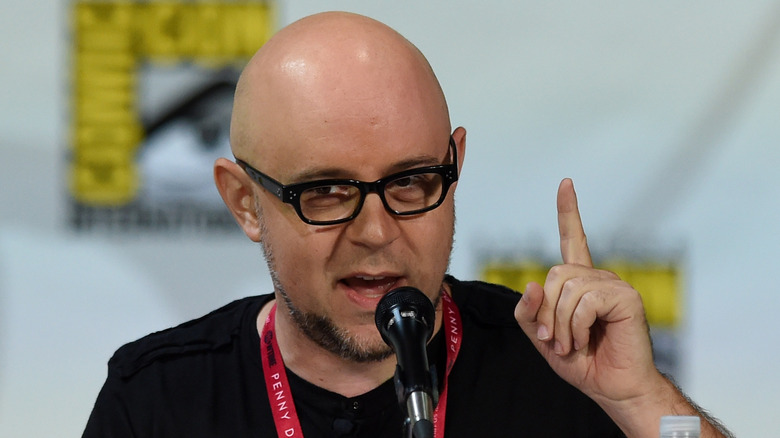 Ethan Miller/Getty Images
Before co-creating the Emmy-winning "Avatar: The Last Airbender," Michael Dante DiMartino was involved in early episodes of "Family Guy." At the start of his career, DiMartino worked at the animation studio Film Roman for some time. He acted as a director, animator, and storyboard artist on adult animated series such as "King of the Hill," "The Simpsons," "Mission Hill," and, most prominently, "Family Guy" (via AV Club). In fact, DiMartino would go on to direct six episodes of the Seth Macfarlane-created animated sitcom from 1999 to 2002. Co-creator Bryan Konietzko had a similar background, working as a storyboard artist and character designer on "Family Guy" and other Film Roman productions.
"Avatar: The Last Airbender" has seen an increase in popularity over the past few years following its inclusion on Netflix in the midst of the 2020 COVID-19 pandemic. The streamer also announced plans for a live-action "Last Airbender" series that promises to be more faithful to the animated series than the 2010 M. Night Shyamalan film adaptation, which was reviled by critics when it was released. Despite this, DiMartino and Konietzko, who were initially brought on as showrunners, chose to step away from the show following creative differences. The duo launched Avatar Studios, a company with the intention of creating new projects within the franchise, with their first project intended to be an animated feature film (via Deadline).