Will There Be An Escape The Field 2?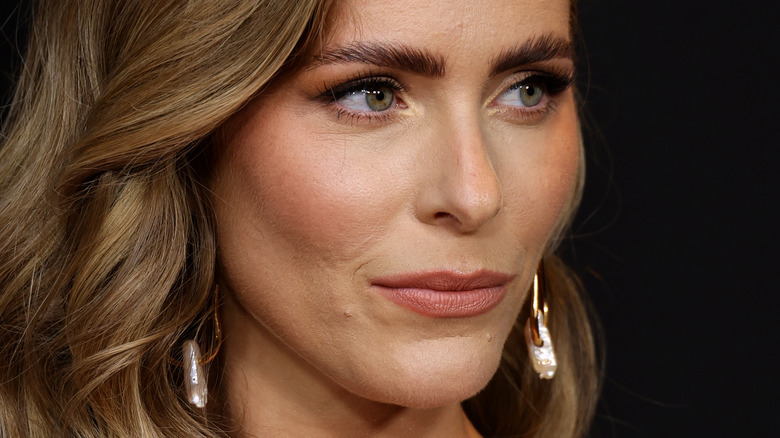 Frazer Harrison/Getty Images
Throughout most of 2020, the entertainment industry was at a standstill. Network television's usual fall lineup was delayed, while countless movies were put on pause. But in September of that year, director Emerson Moore brought a small team of cast and crew to an area just outside of Toronto to shoot the suspense/thriller flick "Escape the Field."
The film, released in theaters and digitally in May 2022, follows six strangers who wake up in a massive cornfield. They're each given an item, whether it be a gun, knife, compass, or lantern, and must solve puzzles and decode clues to make their way out. All the while, they grapple with one question – who put them there and why? The film's stars include Theo Rossi, best known for his portrayal of Juice in "Sons of Anarchy," and Jordan Claire Robbins, who plays Grace in "The Umbrella Academy."
As far as the plot goes, "Escape the Field," which can be streamed on most platforms, doesn't necessarily reinvent the wheel. There are plenty of films that utilize a cornfield as a creepy setting. Plus, the idea of people being randomly dropped in a strange place isn't new. For example, in "The Maze Runner," Thomas (Dylan O'Brien) and dozens of other kids wake up in The Glade as part of a government experiment. With each sequel, audiences learn more about the agency WICKED, its man-made Flare disease and why Thomas and his friends are involved.
Will there be a similar follow-up to "Escape the Field" that shares why these individuals had to fight for their lives while surrounded by corn?
Jordan Claire Robbins says there are plans to do an Escape the Field sequel
Over the course of "Escape the Field," several lives are lost. But Sam (Jordan Claire Robbins) is determined to find a way out of her predicament and get answers. She makes it farther than most, but in the end, is overpowered by a swarm of people wearing what look like hazmat masks. A woman's voice on a radio is heard saying, "Retrieve subject for phase two." The film ends with the voice announcing, "Phase two, green. Operation completion, green."
Earlier in "Escape the Field," the group speculates whether they're part of a government experiment. This ending seems to confirm their suspicions and also opens the door for a sequel. In an interview with MovieWeb, Robbins revealed that the truth may soon be unveiled. "I know that there are plans to hopefully do a couple more films," she said. "I would love to return as Sam. It's a great character and I think that where they want to go with it, from what I know, is really fun and smart."
However, the less-than-great reception of "Escape the Field" may impact its future. On IMDB, user bangel3322 gave it a one-star review and said, "A film that teased us in the beginning with mystery, intrigue and interesting puzzles turned out to be nothing but 90 minutes of wasted time. The film made no sense and went absolutely nowhere." User paul_haakonsen added, "It was a real struggle to sit through this movie and feign interest in it."
Still, the critical feedback may inspire the filmmakers to up the ante and craft a more unique plot that will resonate with viewers.