We Finally Know When The Witcher: Blood Origin Will Premiere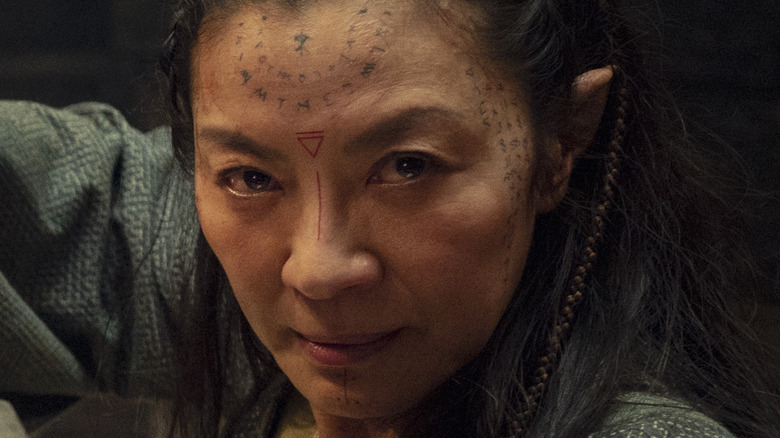 Susie Allnutt/Netflix
With a roster that includes shows such as "Stranger Things," "The OA," and "Sense8," Netflix is no stranger to fans of all sorts of genres. The streaming service, however, got a hit in the fantasy supernatural field with the release of "The Witcher" in 2019.
Based on the book series by Polish author Andrzej Sapkowski, "The Witcher" focuses on a trio of characters, including Geralt of Rivia as the titular Witcher. Played by Henry Cavill, Geralt is a monster hunter whose abilities are boosted by magic.
Geralt, however, is not the only Witcher in the show's universe, which has led to speculation and question from many fans on where Witchers came from. Netflix is poised to answer those questions in a prequel series titled "The Witcher: Blood Origin," which will explore the events and individuals that led to the creation of the first Witcher. The prequel will also delve into the Elven civilization, which no longer exists in "The Witcher."
With fans eagerly anticipating the series, Netflix has now announced a premiere date for "The Witcher: Blood Origin."
The show will premiere in late December 2022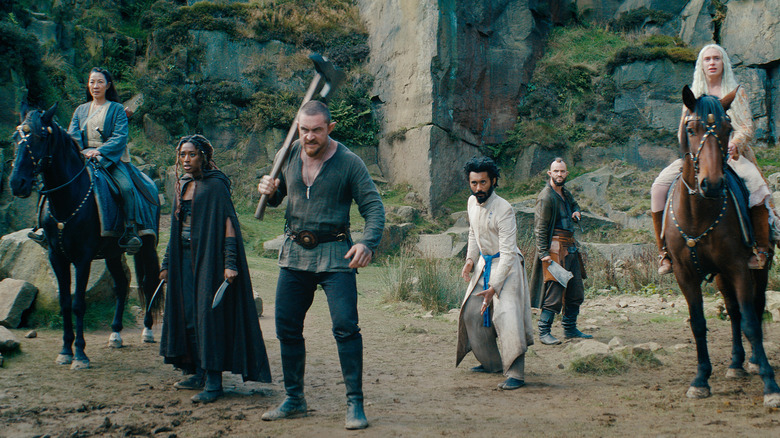 Premiere Pro/Netflix
Netflix has announced that "The Witcher: Blood Origin" will be premiering in late 2022, on December 25. This release date falls in line with the prequel series "The Witcher," which had both its first and second seasons premiere in late December.
The prequel is being billed as a limited series by Netflix, which likely means that it won't be getting a second season. It is six episodes long, all of which will be released at the same time. Directing duties are split between Vicky Jewson and Sarah O'Gorman, the latter of whom also worked on the second season of "The Witcher."
The show is created by Declan de Barra, who wrote on "The Witcher" as well as "Iron Fist" and "The Originals," and is not adapted from any novels by Andrzej Sapkowski, whose work forms the basis of the Henry Cavill-starring series.
Netflix also announced in a press release that Minnie Driver will be joining the series as a narrator and a Seanchai, a shapeshifting storyteller. She joins a previously announced cast that includes "Everything Everywhere All At Once" star Michelle Yeoh, as well as Sophia Brown, Dylan Moran, Mirren Mack, and Lenny Henry.