Here's Where You Can Stream 10 Cloverfield Lane Online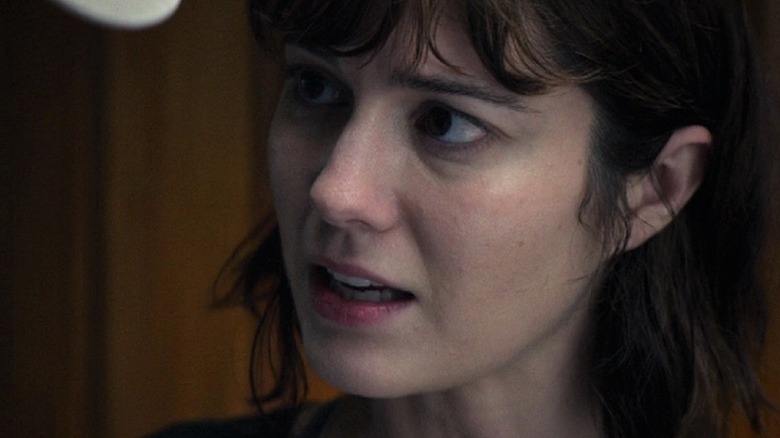 Paramount Pictures
In 2007, "Cloverfield" became one movie that defied initial expectations thanks to innovation and great filmmaking. The mystery of the film's marketing beguiled audiences in the late-2000s, and that ambiguity would live on in the follow-up film "10 Cloverfield Lane." The second film in the franchise couldn't have been more different from its predecessor in its narrative and setting, yet there are some obvious similarities. Both movies are about a hostile alien species visiting Earth for nefarious reasons, and both films maintain a creepy, tense atmosphere throughout.
On Rotten Tomatoes, "10 Cloverfield Lane" has an impressive 90% critical rating on the Tomatometer, with a decent 79% audience score. It helps that there is also a trio of fantastic performances from John Goodman (Howard Stambler), Mary Elizabeth Winstead (Michelle), and John Gallagher Jr. (Emmett DeWitt). Since its release in 2016, this movie continues to hold a strange and uneasy feeling of dread over the viewer, which only gets better with repeat viewings. If you're interested in revisiting this contemporary classic now that a new "Cloverfield" movie has been announced, here is where you can watch, rent, or own "10 Cloverfield Lane" online.
10 Cloverfield Lane is currently streaming on Paramount+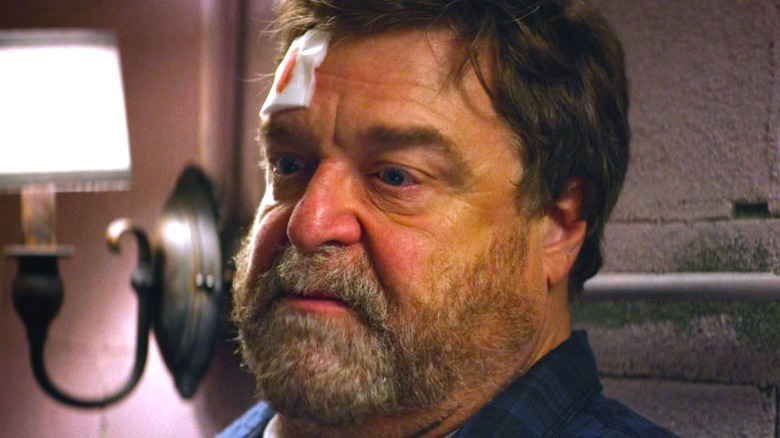 Paramount Pictures
"10 Cloverfield Lane" was released by Paramount Pictures, and Paramount+ has the film available for subscribers. The streamer has two subscriber options available, one with limited commercials for $4.99 per month, as well as a commercial-free option for $9.99 per month. Annual options are also available, and new subscribers receive a free trial for seven days (via Paramount+). 
If you don't want to sign up for a new streamer just to watch the movie, you can also rent or purchase it digitally. The movie is available for rental or purchase from Amazon Prime Video, the iTunes Store, YouTube, Vudu, Google Play, and Microsoft. Rentals will set you back between $2.99 and $7.99, depending on what definition you choose, and purchases run between $9.99 and $14.99.
Although the narrative of "10 Cloverfield Lane" stands on its own, the movie does fit into a wider quasi-anthology trilogy of films continued with 2018's "The Cloverfield Paradox." Each film in the "Cloverfield" franchise tells a story unique to the dark side of the human condition with alien monsters as an important element. "10 Cloverfield Lane" is the primary psychological thriller of the series and whether you want to watch it alone or as part of a three-film marathon, you have some options for streaming or digital purchase.