The Iconic Inspiration Behind The Stranger Things Title Sequence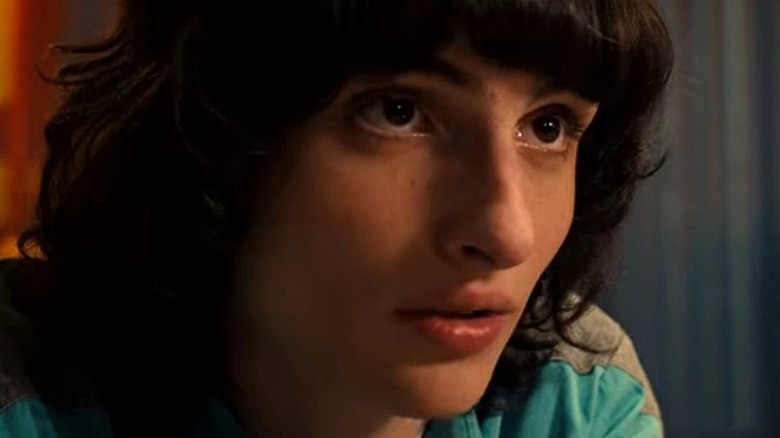 Netflix
Since 2016, Netflix's "Stranger Things" has had a tight hold on the pop cultural landscape. The series, which follows the exploits of a group of small-town friends who must combat an array of supernatural forces that threaten their existence, remains one of Netflix's flagship series, bringing in record numbers to the streamer with each new season. The second volume of its most recent fourth season alone managed to cross 1 billion hours viewed (via Indiewire). Similarly, the show has managed to become a hit with critics; its fourth season holds an 88% Tomatometer score on Rotten Tomatoes. 
"Stranger Things" has undeniably remained beloved thanks to its cast of complex characters, unique lore, and ever-increasingly high stakes. However, with the series acting as a period piece taking place throughout the 1980s, one of the most magnetic elements of "Stranger Things" has to be its constant homages and references to the pop culture of the period. Part of the fun of watching the series has always been to pick up on as many references from the era as possible, from "The Nightmare on Elm Street" and "The Dark Crystal" to The Clash and David Bowie. One of the show's somewhat more subtle references, and perhaps one of its most iconic elements, is its unforgettable opening title sequence that blasts at the start of each episode. While it might be easy to pinpoint its origins as a Stephen King-related inspiration, the truth is far more nuanced.
The title sequence was influenced by an iconic 80's movie title designer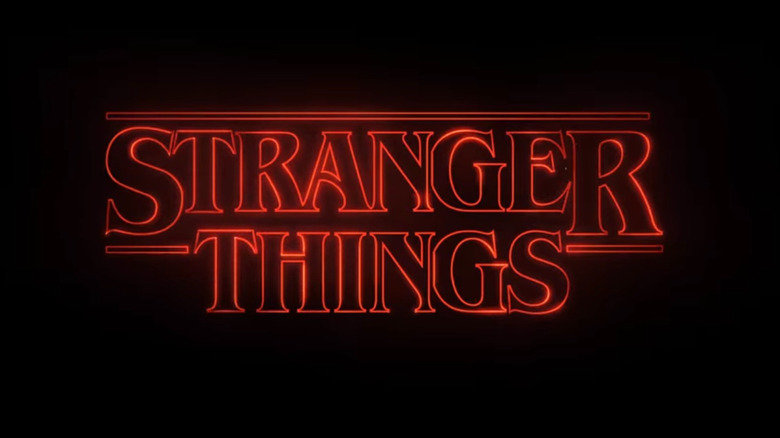 Netflix
Creating the iconic title design behind the sci-fi horror Netflix series, "Stranger Things" was far from a simple task. The main inspiration behind the look and feel for the title card was the late title and motion designer, Richard Greenberg (via RadioTimes). Greenberg is best known for designing and crafting the title sequences for such films as "Alien," "Superman," "Lethal Weapon," "Independence Day," "The Matrix," and many more. He would go on to be nominated for an Oscar for aiding in the visual effects of 1987's "Predator." Greenberg died in 2018, and much of his work is on permanent display at The Louvre Museum in Paris and the Museum of Modern Art in New York (via Variety).  
The title sequence for "Stranger Things" was crafted by Michelle Dougherty and her company Imaginary Forces, which has previously worked on titles for such projects as "Pacific Rim, "Mad Men," and "Jessica Jones." Inspired by a blend of the work of Greenberg, Stephen King book covers, and more, the designer told RadioTimes that she wanted to create distinct typography that contained numerous imperfections and kinetic energy. As can be imagined, the team went through numerous versions of the title sequence before finding the perfect blend of the title we know and love today (via Wired). The team would go on to win the Primetime Emmy for Outstanding Main Title Design for the first season of "Stranger Things."