Where Is Aaron Washer From My 600-Lb Life Now?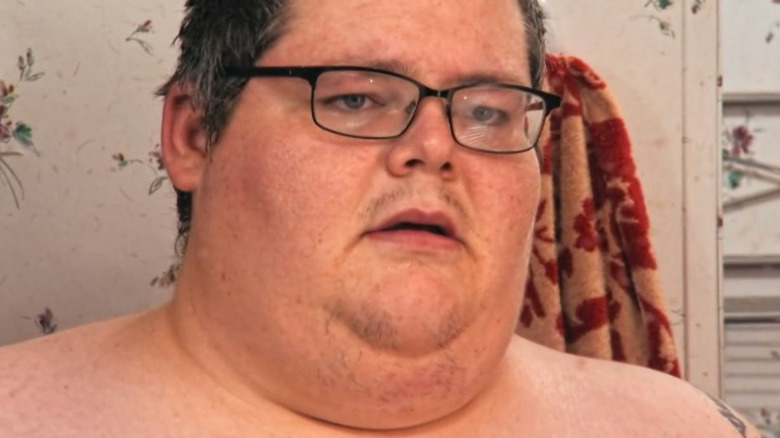 TLC
"My 600-Lb Life" has seen a lot of controversy since it premiered a decade ago, in no small part because of all the stars of the show that have passed away, with a tragically high number who have died during the show's 10-season run. During Aaron Washer's appearance on Season 7, fellow participant Kelly Mason was one of those deaths. The young woman already had a host of health problems when she sought out Dr. Now's help, and had been diagnosed and hospitalized with congestive heart failure. There wasn't a moment to lose for her to turn her life around and get healthy.
Aaron Washer came to Dr. Now weighing 718 pounds, but he luckily didn't yet have the range of medical issues Mason and many of the other participants did. But he was in constant pain, and felt shame that his ailing 76-year old father was forced to take care of him, instead of the other way around. "I worry that it's going to be too much for my father at some point, but it still doesn't stop me from having him [go shopping] because this is the only way to get the groceries I want," he told the show's cameras.
Washer ended up being one of the most successful patients of Season 7, losing more than 300 pounds the first year. Fans have wondered what happened to him, and if he's continued his journey to a healthy weight and lifestyle.
Despite a tragedy, he's continued towards a healthier lifestyle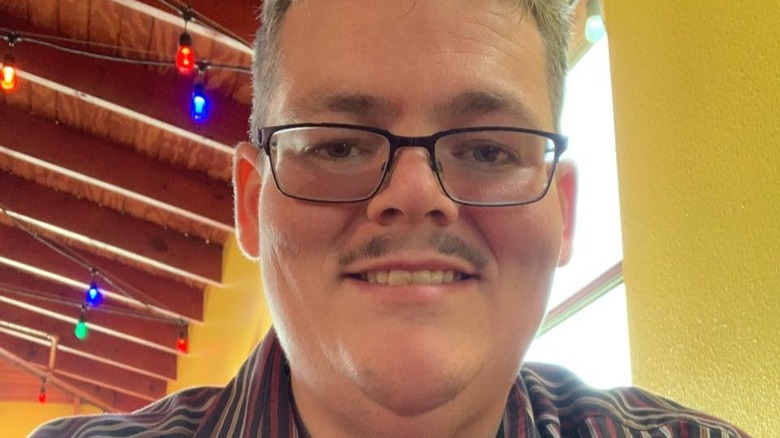 Facebook
After successfully losing so much weight, Aaron Washer was finally able to turn the tables and be the caretaker his father needed, and was encouraging his father to eat healthier with him. He posted on his "My 600-Lb Life" Official Facebook page April 30th, 2019 that he was still losing weight, but his father had a foot infection, and would need a toe removed. "He will be in the hospital for probably 4 weeks because they got to clear up the infection then they have to do a heart valve replacement surgery on him. He's in good spirits so I know he's going to be ok," he wrote (per Starcasm). Unfortunately, Eugene Washer died May 12, 2019.
Washer's last major social media update before closing down his official Facebook page in 2019 was to thank fans for their support after his father died, and to tell everyone that he'd met someone (per Starcasm). While he no longer has a public, official page, his personal Facebook page allows fans glimpses into his current life, in which he lists himself as a Nutrition Health Coach. A slimmed down Washer also posted a photo of his marriage license on October 24, 2020, and consistently posts pictures of he and his wife, Ashlee. Fans are still hoping for an episode devoted to Washer's progress in the last three years, but it's clear that he's happy, and continuing to live a healthy life.