The Intense Combat Training The Woman King's Cast And Director Undertook - Exclusive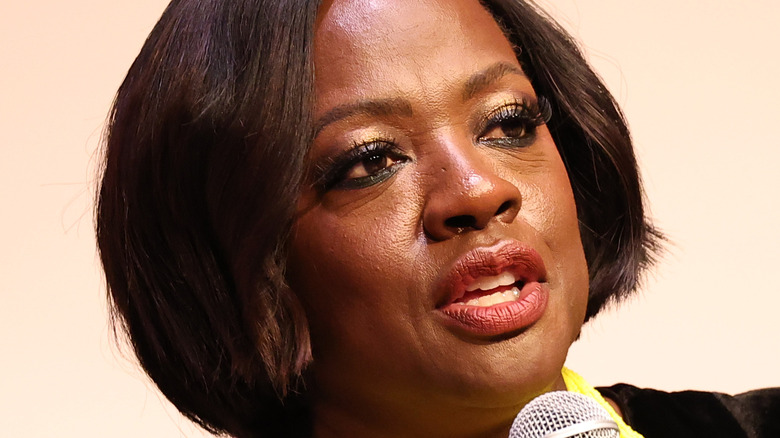 Paul Morigi/Getty Images
"The Woman King" has become the first major cinematic success story of fall 2022, opening with $19 million at the American box office and an outstanding A+ CinemaScore (via Deadline). With a long run in theaters and potential awards season hopes in its sight, audiences are loving this war epic inspired by the historical African kingdom of Dahomey and its all-female Agojie fighting squad. Critics have been praising both its talented cast of actors and its exciting action scenes. But how did those actors pull off those action scenes?
In a series of interviews with Looper ahead of the film's world premiere at the 2022 Toronto International Film Festival, actors Viola Davis, Thuso Mbedu, Sheila Atim, and Lashana Lynch discussed the intense physical training that was necessary for them to become the Agojie warriors in "The Woman King." Director Gina Prince-Bythewood also had a lot to say about the training — because she also underwent it herself.
Gabriela Mclain was a tough trainer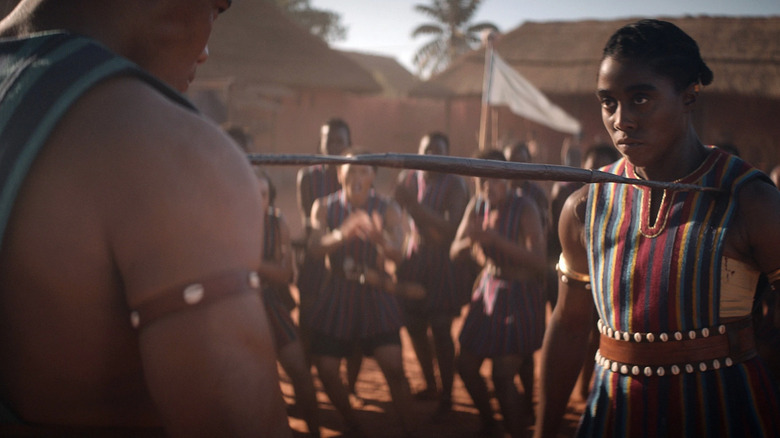 Sony
The actors all agreed that training for the combat scenes in "The Woman King" was an extremely challenging but also rewarding process. Viola Davis repeatedly described it as "brutal," a word which Thuso Mbedu echoed. Lashana Lynch described the training as a chance "to step into your character's actual shoes," explaining, "For the women that we're representing, it was their [routine] every day. I was grateful that we were able to emulate a little bit of what they were, in our lives, to be able to portray them authentically."
One name that came up repeatedly in these discussions was that of trainer Gabriela Mclain. From their descriptions, Mclain comes off as both encouraging and intense. Davis initially doubted she could achieve the physique required of her character, Nanisca, saying, "Because they wanted me to bulk up, Gabriela Mclain, our trainer, showed me a picture of a woman that had muscles on her shoulders. I said, 'Gabi, that's not going to work.' She said, 'Oh, Viola, it's going to work. Okay, come on. Let's get started.'" Mbedu said that her weightlifting routine "took tears — literal tears. Gabi made me cry."
Sheila Atim was perhaps the most descriptive of the combination of love and fear Mclain inspired in the actors. She said, "There were days when we would run and hide from our personal trainer, Gabriela Mclain — physically hide. As a grown woman in my 30s, I hid behind a tree so that the personal trainer wouldn't find me because I didn't want to [train] that day. She's lovely, by the way. As a person, she's wonderful and was such a rock for us. But it was a great challenge that I'm glad to say we went through."
Why the director trained with her actors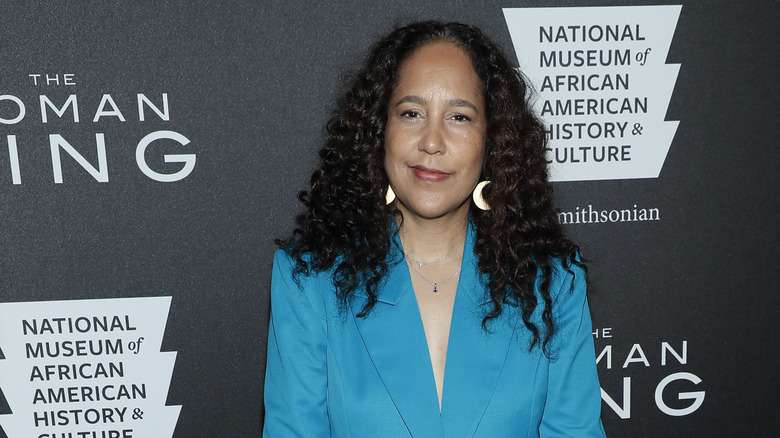 Paul Morigi/Getty Images
Intense training for actors in an action movie is all but expected, but something that makes "The Woman King" unusual is that the director chose to train alongside the actors. Explaining her reasoning for doing so, Gina Prince-Bythewood said, "It's important for me when I'm telling actors to do something that's really hard that I want to show them, I'm willing to do the same. It was also an opportunity for me because I work out before every film to build up the stamina to get through, in this case, a 63-day shoot."
"It's a lot," she continued, "and it takes a lot out of your mind and body. To be able to join them, to get free training, it was something I couldn't pass up. It was also great bonding for them and for me to push them, to see them, but also because that type of training builds character as part of the rehearsal process. To be able to be within it was helpful for all of us."
"The Woman King" is now playing in theaters.