The Major Simpsons Recast That Changed Julio Forever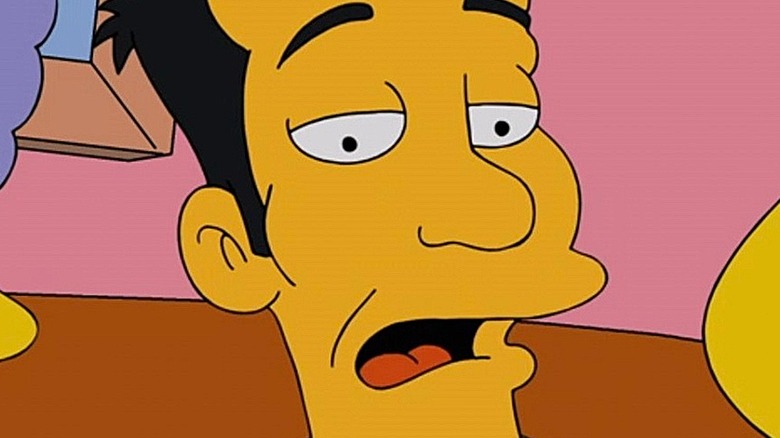 20th Century Television
With a show that's run as long as "The Simpsons" has, it's only natural that the series would need to evolve with the times. Since its debut in 1989, the Matt Groening-created cartoon has poked fun at, commented on, and seemingly predicted American life with its trademark witty, satirical bite. However, as "The Simpsons" is meant to reflect American society in all its ways, it has a responsibility to do so in a comedic yet respectful manner. The last few years have seen a great deal of evolution for the show as representation in our media for all identities and people has taken center stage. 
One example of this change can be seen in the character Julio Franco. Julio is a Cuban (formerly Costa Rican) gay man who first appears in the Season 14 episode, "Three Gays of the Condo," where he allows Homer to live with him and his roommate, Grady. Since then, Julio has been best known as Marge's hairdresser and has had a variety of partners throughout the show's run, including Comic Book Gay (the cousin of Comic Book Guy) and even Waylon Smithers at one point. Originally voiced by series regular Hank Azaria, Julio would eventually be recast in 2021, a decision that further highlights the genuine effort made by the makers of "The Simpsons" to evolve with modern times.
Tony Rodriguez's casting is a dream come true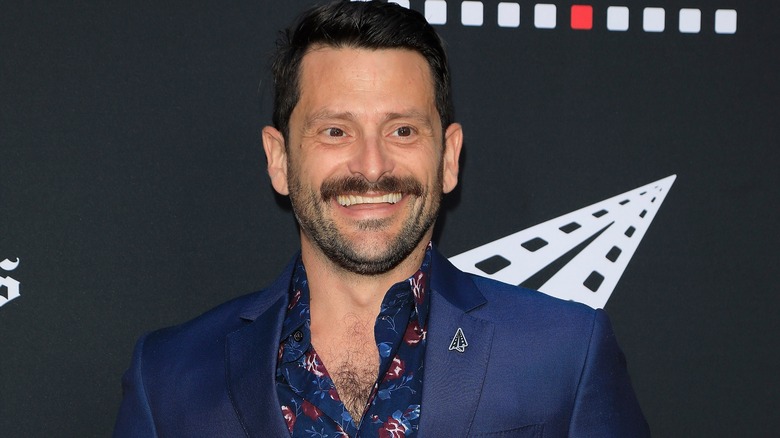 Joe Seer/Shutterstock
In February 2021, Cuban actor Tony Rodriguez took to Instagram, where he talked about his love for the show and expressed his interest in playing Julio. "I love 'The Simpsons,'" he says, adding that he's been watching the show from the very beginning. "The characters on 'The Simpsons' are brilliant, the writing is brilliant, the performances are brilliant." He said. "In the past two years, I have seen myself more in the show, and by that I mean specifically the part of Julio; who is gay like me, he's Cuban like me." That same year, Rodriguez took over as the voice actor for Julio Franco. 
Rodriguez made his debut as Julio on Season 32, Episode 17, "Uncut Femmes" and has since been featured in a number of other episodes. Following his debut, Rodriguez made another post on his Instagram, describing his debut on the show as a dream come true. Before this, Rodriguez has featured on several episodes of "The Late Late Show with James Corden" and the Netflix series "The Eastsiders." 
This would also not be the first instance of a "Simpsons" character voiced by Hank Azaria being replaced by a different actor. Following the heated controversy surrounding the Indian character of Apu Nahasapeemapetilon, Azaria stepped down from the role (via New York Times). Similarly, Azaria was replaced by Alex Désert as the voice of the Black character Carl Carlson (via Independent).