The Cringe-Inducing Moment That Got Adrien Brody Banned From SNL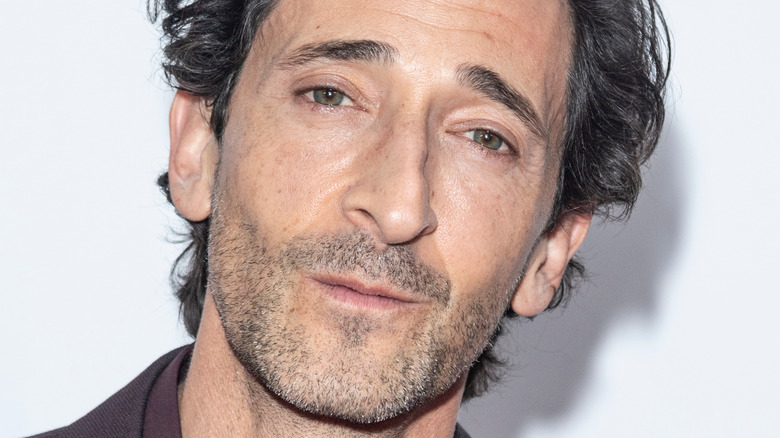 lev radin/Shutterstock
Since starting "Saturday Night Live" in 1975, legendary producer Lorne Michaels has famously held tightly onto control of the seminal variety show. Whether it's a movie star, a band, or any other celebrity, if they do something to upset Michaels, they're probably not returning to the series anytime soon.
Actor and comedian Martin Lawrence hasn't come back since his 1994 opening monologue, when he went off script to talk about feminine hygiene (via The Source). In 1996, rap-rock band Rage Against The Machine were banned for good when they hung American flags upside down during their performance, in protest of Republican presidential candidate and guest host Steve Forbes (via Revolver Mag).
Lawrence wasn't the only actor and "SNL" host to try to improvise, only to meet disastrous results in the process. Another famous example of a guest host who was banned after a truly infamous decision was Oscar winner Adrien Brody.
Brody's racist impression didn't exactly win over audiences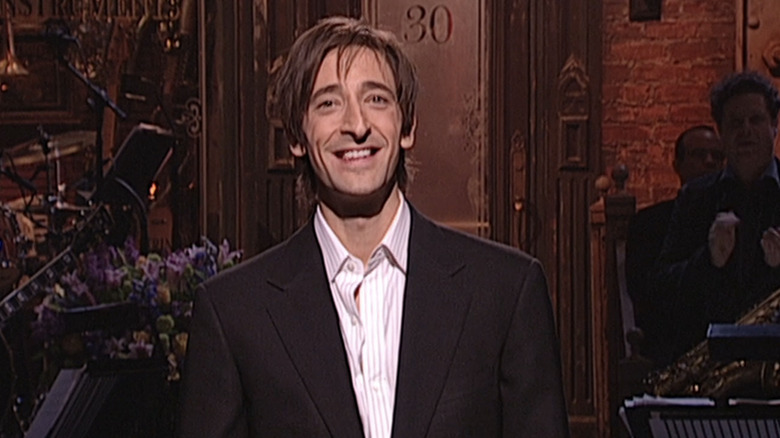 NBC
Fresh off of his Academy Award win for the 2002 drama "The Pianist" (via Oscars.org), actor Adrien Brody was riding a serious career high when he hosted "Saturday Night Live" in 2003. Perhaps that's why he thought improvising a truly awful "Rastafarian" impression to introduce musician Sean Paul was going to work in his favor. 
In the 2003 broadcast, Brody comes onstage wearing a tank top and a wig with dreadlocks. In an exaggerated Jamaican accent, he shouts, "We got original rude boy Sean Paul here!" But the live audience seems audibly more shocked than tickled by Brody's awful performance.
Most importantly, Brody's actions also seemed to anger the most important man on "SNL." The act broke the strict rule that producer Lorne Michaels makes everyone follow on set. Brody claimed that he was never officially banned from the show, and even enjoyed himself (via The Huffington Post), but he hasn't been back as a featured host in the years since. Brody's botched impression will likely live on forever as part of "Saturday Night Live" infamy.