Winnie The Pooh: Blood And Honey Director Has Some Intriguing Things To Say About Thor And Peter Pan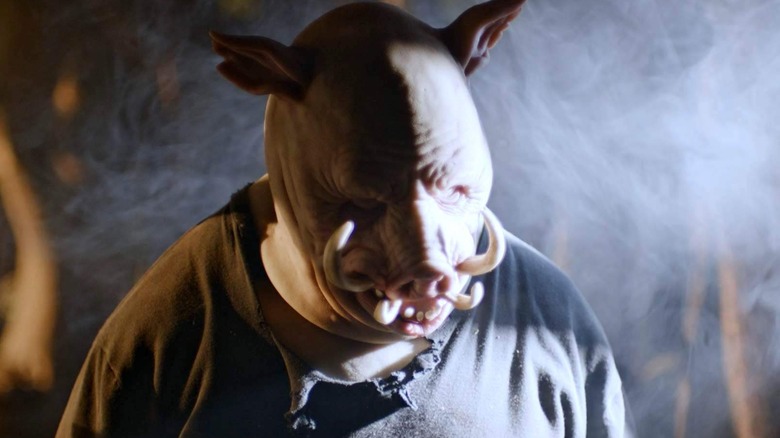 Jagged Edge Productions
After a long and storied career as a Disney stalwart, beloved character to children everywhere Winnie the Pooh has been released into the public domain, which means that Disney no longer holds the exclusive rights to create films, television shows, and other projects based on the chubby, honey-loving bear created by A.A. Milne. What that will ultimately mean for Pooh and the rest of the inhabitants of the Hundred Acre Wood is time's own tale to tell, but one of the first immediately recognizable effects of the transition to the public domain has been the horror movie "Winnie-the-Pooh: Blood and Honey," the trailer for which has already ruined some childhoods before the movie itself has even come out.
Now, even though "Blood and Honey" is still in the pre-release stage, its director and producer Rhys Waterfield and Scott Jeffrey are already teasing ideas for future films that will place characters like Thor and Peter Pan into sinister nightmares of their own.
There are horror takes on Thor and Peter Pan in the works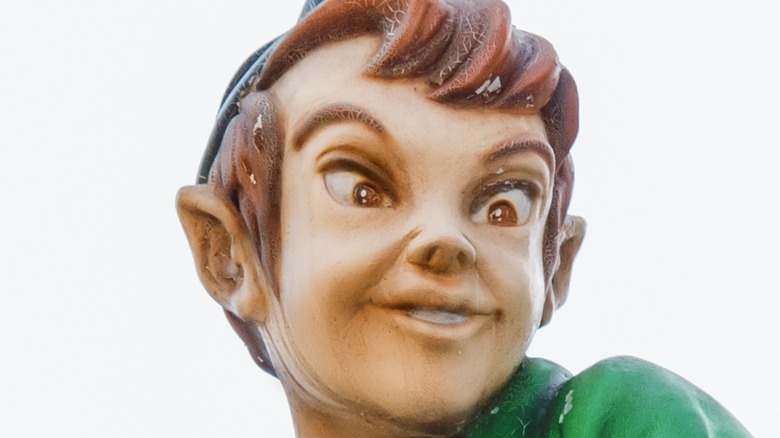 frantic00/Shutterstock
TMZ had a sit down with Rhys Waterfield and Scott Jeffrey, the director/producer team behind "Winnie-the-Pooh: Blood and Honey," and they both had some interesting things to say about future projects they hope to make, continuing to exploit characters within the public domain.
Waterfield shared that before "Blood and Honey" took shape, other ideas for incorporating children's characters into a horror film were brainstormed by the creative team. "Like with Humpty Dumpty and things like that, there [were] other ideas we had in mind," shared Waterfield. "Thor the Norse God isn't the property of Marvel, so we could do kind of our own interpretation of that if we wanted," the director added, before revealing they have "loads of other ideas" along similar lines, including one for Peter Pan.
The project that appears to be furthest along is the one based on Peter Pan, and Jeffrey offered some additional details on what that might be like: "Peter Pan will be very fun because Neverland will be like a circus and it will be kind of a freak show. We'll be taking a tormented look at some of those characters such as Tinkerbell, she will be in there." A "tormented look" would fit right into the surprisingly dark history of Peter Pan, so such a take could be a great fit for the character.
As ComicBook.com points out, the public domain is chock-full of characters both famous and obscure and can be a great resource for creative storytellers like Waterfield and Jeffrey. And more are being added every year, with such illustrious characters as the Hardy Boys and Disney's Mickey precursor Oswald the Lucky Rabbit set to make the leap next year.