Glen Powell Captivates As Cyclops In Eye-Catching Fan Art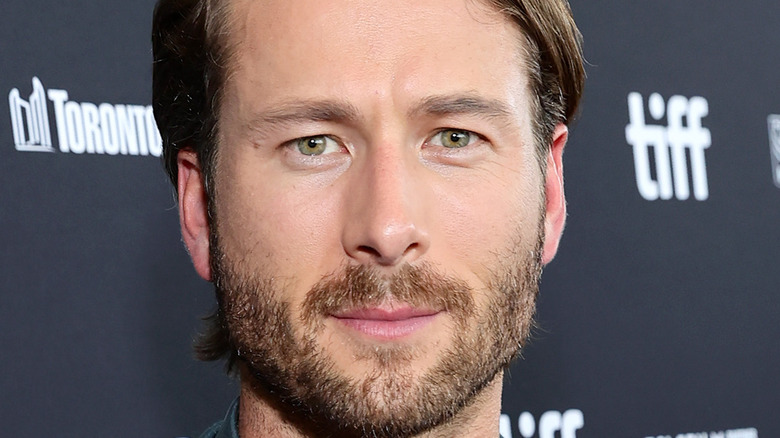 Matt Winkelmeyer/Getty Images
Fans of the X-Men might be waiting a while for the mutant super-team to join the ranks of the Marvel Cinematic Universe, but that hasn't stopped them from churning out plenty of fan casting choices in the meantime. Occasionally, these fan cast rumors get prominent enough that the performers in question end up addressing them publicly, as Giancarlo Esposito did when he shared that he actually approached Marvel about playing Professor X in an "X-Men" movie.
Another example of this phenomenon is Glen Powell, one of the young pilots backing up Tom Cruise in "Top Gun: Maverick." "Maverick" is pretty darn close to a superhero movie on its own, so it's natural that Powell's performance in the movie grabbed the attention of X-Men fans, who decided he'd make a fine Scott Summers, aka Cyclops, in a movie based on the Marvel Comics stalwarts. Unfortunately, Powell revealed that he hadn't had any conversations with anyone at Marvel about playing the character, but a piece of fan art provoked by the rumors shows that he'd make a fine Cyclops in an "X-Men" feature film.
The art shows Glen Powell decked out in a visor and X-Men uniform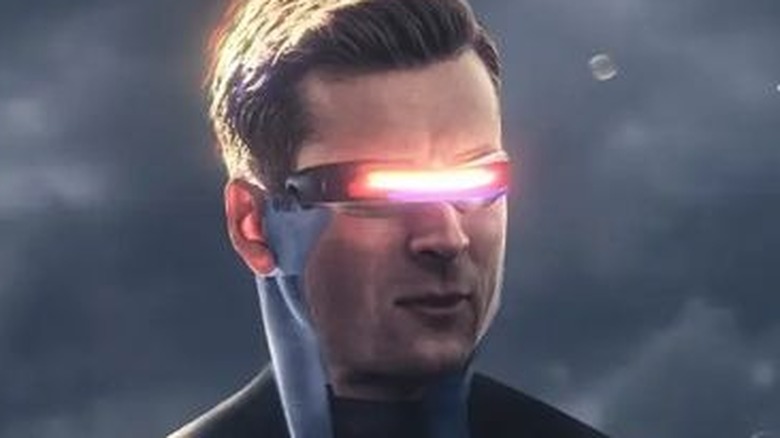 clements.ink/Imgur
The fan art depicting Glen Powell as Cyclops comes courtesy of clements.ink on Instagram. The art shows Powell's Cyclops standing tall amid some sort of wasteland, perhaps one of the dystopian alternate timelines familiar to both "X-Men" readers and viewers. He's wearing a uniform that calls to mind those worn by the team in "X-Men: First Class," which was itself a sort of hybrid reboot/prequel to the original 2000 "X-Men" film franchise — and a reminder that Cyclops has already been recast for the movies once and will likely be so again.
If Powell does end up playing Cyclops in some unknown future project bringing the X-Men into the Marvel Cinematic Universe, those conversation still have to happen. But that doesn't mean it isn't possible. In the meantime, Powell fans will have to content themselves with the fact that he's set to play another iconic character with a public codename different from the one on his metaphorical driver's license: The Sundance Kid in an upcoming reimagining of "Butch Cassidy and the Sundance Kid" for Amazon (The Hollywood Reporter).