The Harry Potter Actor You Likely Forgot Starred In 1993's Super Mario Bros.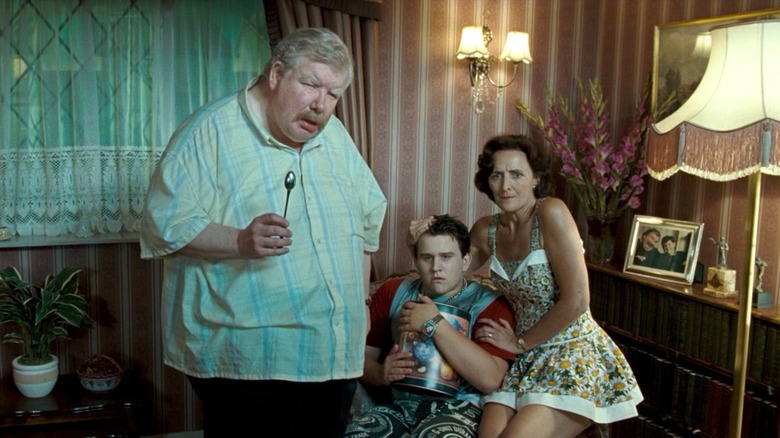 Warner Bros.
The character of "Super Mario" has been the mascot of the Nintendo brand ever since the Nintendo Entertainment System (NES) first premiered in the mid-1980s.
The "Super Mario Bros." game's dominance in popular culture eventually led to an ill-fated movie of the same name in 1993, which, despite its terrible reviews at the time, has become a cult classic. "Super Mario Bros." was actually the first big-budget movie to be based on a video game, and it even managed to attract prestige actors such as Bob Hoskins as Mario and Dennis Hopper as a humanized version of King Koopa. With the news of a new animated "Super Mario Bros." film, it is worth revisiting what went right with the live-action version after decades of focusing on what went wrong with it.
Apart from Hopper's performance being summed up as a Rutger Hauer rip-off (per The Los Angeles Times), it was the acting and characterizations that gave the movie its zany, cult status, in lieu of a silly script. Hoskins, John Leguizamo (Luigi), and Samantha Mathis (Princess Daisy) did the best they could given the material, but it was the performance of a certain future Harry Potter actor that stole most of the scenes and became much more sinister villain than Koopa.
Fiona Shaw played villainess Lena in Super Mario Bros.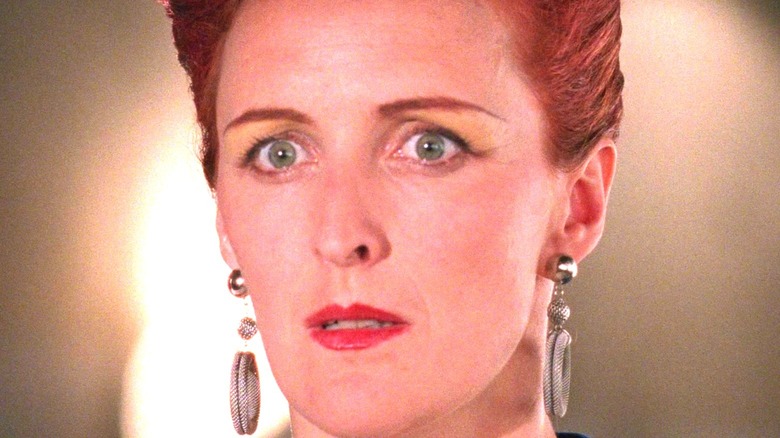 Buena Vista Pictures
Irish actress Fiona Shaw played Lena, King Koopa's creepy henchwoman in "Super Mario Bros." For Harry Potter fans, she is instantly recognizable as Harry's (Daniel Radcliffe) cold maternal aunt, Petunia Dursley. The actress has a long history of playing villains, and she regularly imbues such parts with a range of baddie behavior, from wickedness to deliciously evil humor. For genre TV viewers, she is likely also recognizable as Marnie Stonebrook, a sorceress that becomes the primary antagonist of the 4th season of HBO's "True Blood." She also played villains in 1998's "The Avengers," and debatably in "Killing Eve," where her MI6 Russian agent Carolyn Martens is more ruthless than outright corrupt. It is this ambivalence that is a hallmark of Shaw's acting, since she manages to play villains with multiple shades of gray.
Speaking to Vanity Fair in 2019 about Martens, she commented, "You never get to know — you the viewer — whether I know it's funny or whether I don't know it's funny. That's what's exciting. Does Carolyn know she's funny, or does she not?" This can be seen with both Lena and Petunia as well, as each character possesses a dry wit and offbeat sense of humor that seems to be rooted in some kind of unhinged or repressed mental anguish, which is the hallmark of a great actress. Shaw can also currently be seen as Maarva on the Disney+ series "Andor."