20 Great Movies About Outcasts Everybody Needs To See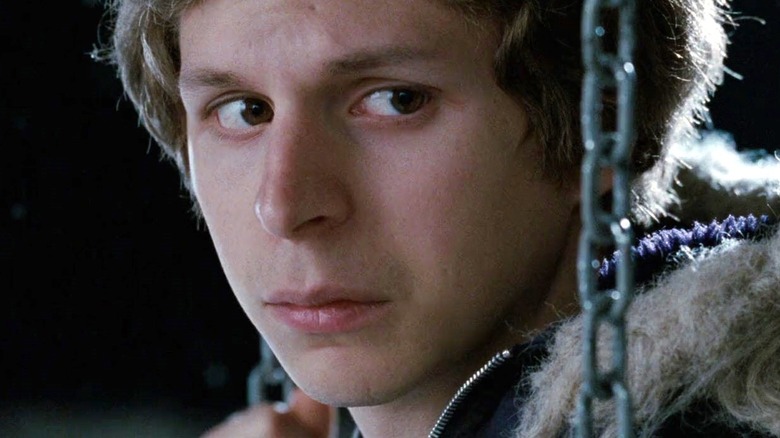 Universal Pictures
Regardless of the context, there's an intrinsic part of human nature that always roots for the underdog, and those considered outcasts or misfits are often the ones we gravitate toward the most. As a result, films that focus on average Joes and people outside the fringes of society are often the perfect subjects for captivating stories.
Not only are outcasts often the easiest to relate to, but there's something much more emotionally rewarding about someone who isn't supposed to succeed proving everyone wrong. In these characters, we can often see something of ourselves, and it creates instant empathy and a desire to watch them overcome the barriers that life tries to put in their way.
Across a wide spectrum of genres, movies have given us some of the best examples of these misfits. Whether you're looking for a story about lovable outsiders who just want to belong or complex, darker characters who've been maligned by society and pushed to the edge, these are some of the greatest movies about outcasts that everybody needs to check out.
Superbad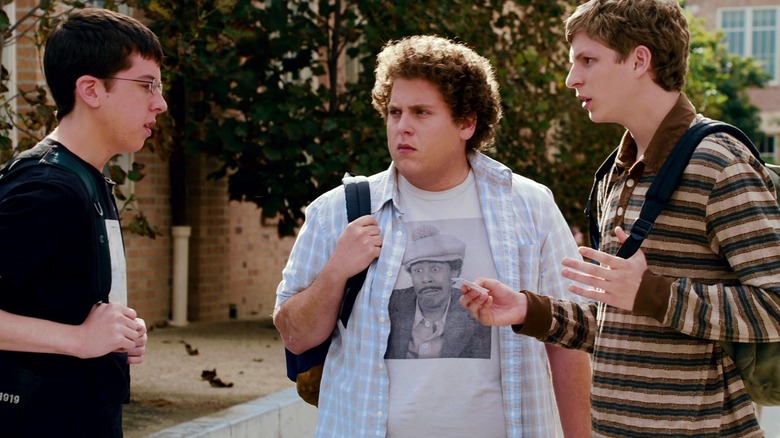 Sony Pictures Entertainment
While it may be frequently trodden ground, the raunchy teen comedy trope of outsiders embarking on one final night of debauchery is a tried-and-tested recipe for comedy gold. One of the best examples is 2007's "Superbad," which focuses on two inseparable buddies — Seth (Jonah Hill) and Evan (Michael Cera) — as they attempt to acquire liquor to take to a party, with the end goal of trying to lose their virginity.
Seth and Evan may have each other's backs, but they're viewed as nerdy outsiders by most of their classmates — so when Seth is invited to a party by the fun-loving Jules (Emma Stone), it becomes an opportunity too good to pass up, and nothing will stand in the way of these buddies getting to that party. The complex social hierarchy of high school can be a tricky thing to try and navigate, and being seen at a party with the cool kids has the potential to exponentially boost Seth and Evan's profile.
The trump card of "Superbad" is in the character of Fogel (Christopher Mintz-Plasse) — also known as "McLovin" — who becomes intrinsic to Seth and Evan's plan to supply booze for the party when he obtains a fake ID. Ultimately, it's a stroke of genius to have this awkward yet likable goofball holding so much of the power in this film, and he completes this trio of underdogs that we desperately want to see succeed.
Pitch Perfect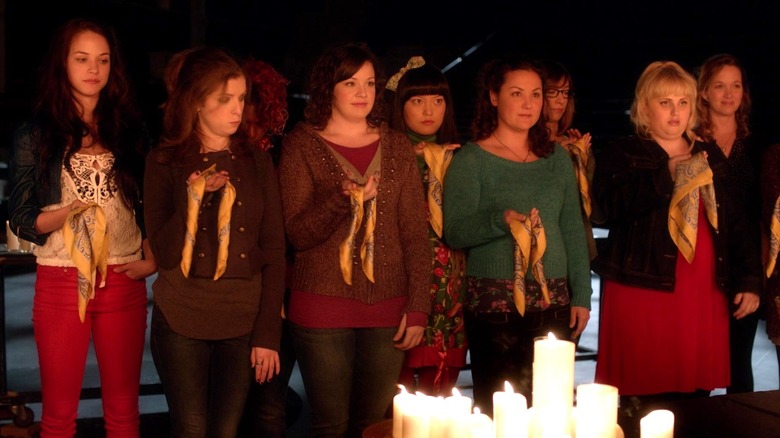 Universal Pictures
Shining a light on the world of competitive collegiate a cappella, "Pitch Perfect" focuses on the image-obsessed Barden Bellas as they recover from an unfortunate on-stage vomiting incident. With the very public embarrassment threatening to tarnish their carefully curated reputation as the poised and polished all-female representatives of their college, they're forced to cast the net wider in order to recruit new members. Controlling leader Aubrey (Anna Camp) is particularly resistant to change, but her right-hand woman, Chloe (Brittany Snow), sees the potential in angsty wannabe DJ Beca (Anna Kendrick) and outspoken Australian Fat Amy (Rebel Wilson) and pushes the Bellas to diversify their ranks and change not just their image but their whole sound.
With a killer soundtrack and spirited performances from the talented cast, "Pitch Perfect" is a surprisingly uplifting feel-good film about a lovable band of outcasts coming together to create something wonderful. Endlessly quotable and with a strong message that people shouldn't be judged on their appearances but by what they can bring to the table, "Pitch Perfect" is an "a-ca-awesome" ensemble comedy that is hard not to be charmed by.
Whip It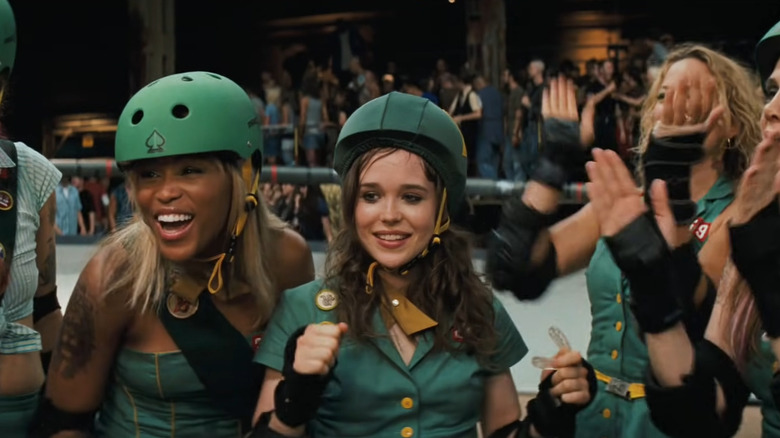 Fox Searchlight Pictures
Marking the directorial debut of actress Drew Barrymore, "Whip It" is a charming and energetic film about an "alternative" teenager who joins a badass all-female roller derby team to escape the monotony of her sleepy hometown. Living in Bodeen, Texas, Bliss Cavendar (Elliot Page) battles her overbearing mother who tries to push her into becoming a pageant queen, replicating the path she'd walked as a youngster. What's clear from the opening moments, however, is that Bliss — with her recently dyed blue hair — immediately stands out from her prim and proper peers, and her path takes her to the roller rink instead of the pageant stage.
Outside of the roller derby aspect, "Whip It" has an immediately relatable central theme and a protagonist who's easy to empathize with. At some point, everyone will have experienced the feeling of not fitting in, particularly those from a similar small-town setting like Bliss. As well as the inescapable, perpetual ennui that arises from feeling like she doesn't belong there, Bliss also experiences great joy when she finds the like-minded group of roller-skating outcasts that make up the brilliantly named Hurl Scouts.
With this and 2007's "Juno," Elliot Page epitomizes the awkward teenage misfit and embodies that feeling of wanting to stand out while also wanting to find your tribe and those who make you feel comfortable and able to be your authentic self.
Cool Runnings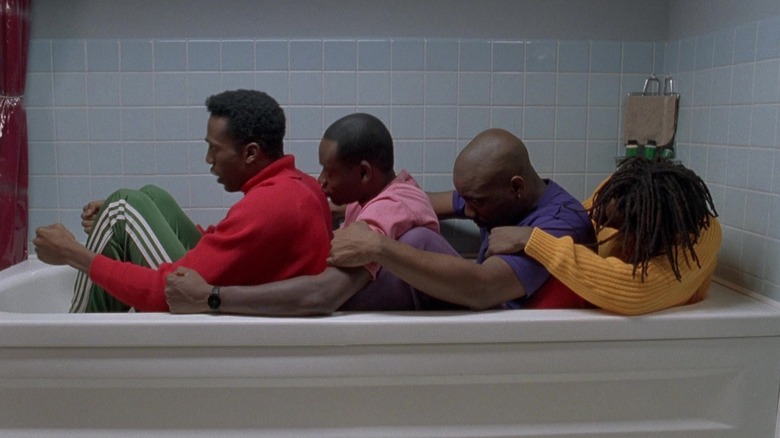 Buena Vista Pictures
Loosely based on the remarkable true story of Jamaica's first national bobsled team and their aspirations for Olympic glory, "Cool Runnings" is a classic feel-good sports comedy about unlikely underdogs and the defiant strength of the human spirit. The film focuses on Jamaican sprinting hopeful Derice (Leon), who enlists former champion Irving Blitzer (John Candy) to train him and three fellow islanders to compete as a bobsled team in the Winter Olympics after he fails to qualify to represent his country at the Summer Games.
Met with a mixture of fascination and disbelief by their friends, family, and fellow competitors, Derice, Sanka (Doug E. Doug), Yul (Malik Yoba), and Junior (Rawle D. Lewis) go from complete novices to unlikely contenders under the careful guidance of Irving — the former medalist and reluctant coach with his own checkered career. The team may be lacking in the same sleek and polished equipment that the other countries have, but they more than make up for it with bravery.
With a cast of likable characters, it's easy to root for these unlikely heroes as they swap the sunshine of Jamaica for the snow of Calgary. While the tone of "Cool Runnings" is undoubtedly light-hearted, it does have occasional reflective moments when it's clear this group of outsiders is at a huge disadvantage with seemingly insurmountable obstacles in their way. But whether or not they win the medal, they win something much more important — the respect of their fellow competitors.
The Mighty Ducks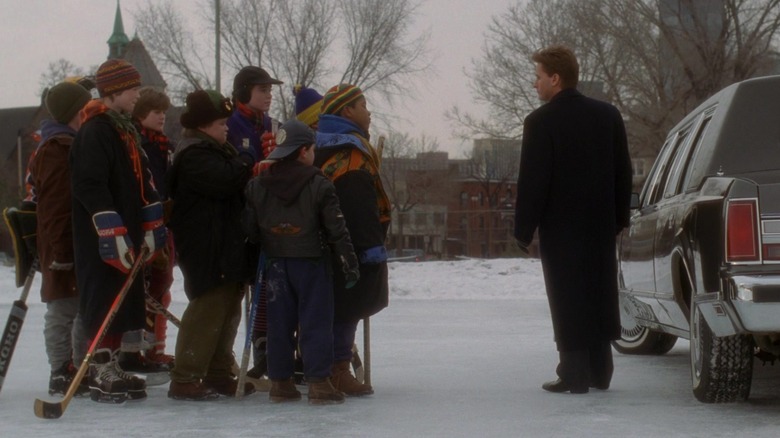 Buena Vista Pictures
A classic family comedy about a plucky pee-wee ice hockey team, "The Mighty Ducks" is as much about a coach overcoming his own personal issues holding him back as it is about the odds being stacked against the young hopefuls. Gordon Bombay (Emilio Estevez) is a lawyer who ends up on the wrong side of the law after he's arrested for drunk driving. As part of his community service, Gordon is reluctantly assigned to coach a kids hockey team.
As the dramatic opening informs us, Gordon has his own history on the ice and is haunted by the penalty shot he missed while playing for the Hawks. When Gordon meets the Ducks, he realizes he has a huge task on his hands with the ragtag group of youngsters lacking in the proper equipment and, crucially, the talent needed to become champions. Not only tasked with whipping the team into shape but squaring off against his competitive former coach — who still manages the Hawks — makes this a personal mission for the young lawyer as he tries to right the wrongs of his past.
While "The Mighty Ducks" is riddled with cliches, it's an unashamedly feel-good flick with strong performances from the young cast and Emilio Estevez. Coming from nothing with the hopes of being something is a reliable formula for any movie about outcasts, and Bombay's journey and his tense relationship with his old coach adds an extra incentive to cheer for the Ducks.
Dodgeball: A True Underdog Story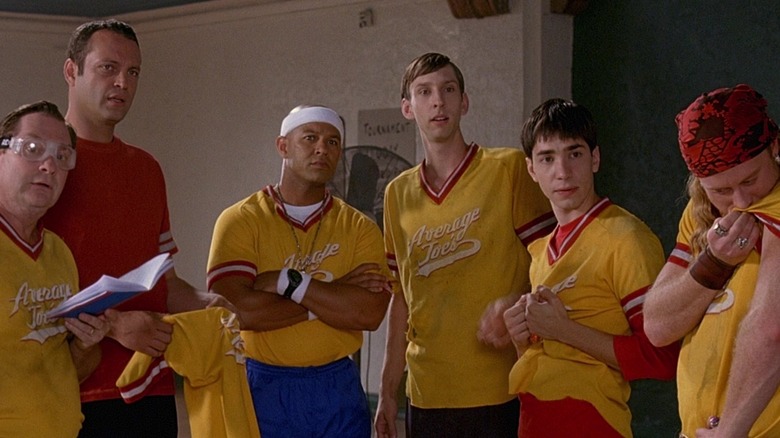 20th Century Fox
While the name of this 2004 comedy may imply it's based on real events, that isn't the case. Instead, the clever play on words emphasizes this is a story about the "true" underdogs. The film focuses on Peter LaFleur (Vince Vaughn) — the owner of run-down gym Average Joe's — facing the prospect of losing his gym for good when he fails to pay the bills.
Threatened with foreclosure, Peter has just 30 days to raise the $50,000 needed to keep the gym out of the hands of White Goodman (Ben Stiller) — the arrogant owner of the flashy Globo Gym — who plans to turn it into a parking lot. After brainstorming some fundraising ideas, Peter and his friends settle on entering a dodgeball tournament that offers a cash prize of the exact amount they need. Determined not to let Average Joe's have a shot, Walt forms his own team to try and humiliate them even further.
"Dodgeball: A True Underdog Story" is a film that really leans into its silliness, and it feels like a wonderful throwback to '80s sports comedies like "Caddyshack." While deliberately outlandish and delightfully profane, it also has a sweeter side to it. Average Joe's represents a place where those who feel they have nowhere else to go can feel welcomed and safe, and in the image-focused world of fitness, it's a joy to see the proudly normal being celebrated.
Camp Nowhere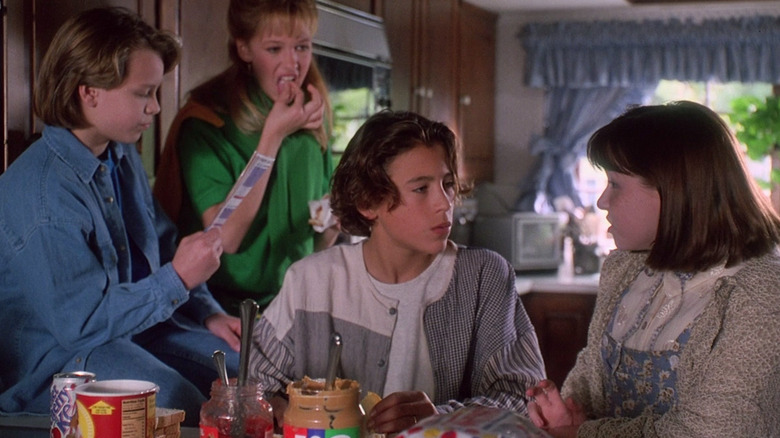 Buena Vista Pictures
For some kids, going away to summer camp is an exciting time, filled with adventures and new friends. For the kids in "Camp Nowhere," however, the idea of being shipped off by their parents to their respective summer camps is their idea of hell. Buoyed by Morris "Mud" Himmel (Jonathan Jackson) — who's willing to do anything to avoid being sent to computer camp — the kids concoct a devious scheme to create their own summer camp.
Living out almost every kid's dream of "no parents, no counselors, and no rules," this elaborate plot can only be a success if our heroes find one willing adult to facilitate it. The band of misfits singles out former drama teacher Dennis Van Welker (Christopher Lloyd), bribing him to be a pawn in their game as they plan the greatest summer of their lives.
"Camp Nowhere" — like many films of this period — has not aged particularly well, and it relies heavily on stereotypes. However, its particular brand of family-friendly anarchy will still appeal to your rebellious side. Hot on the heels of films such as "Home Alone," much of the comedy is derived from the absence of any real authority figures and seeing this mismatched group of different personalities united in their common goal of causing as much mayhem as possible.
Scott Pilgrim vs. the World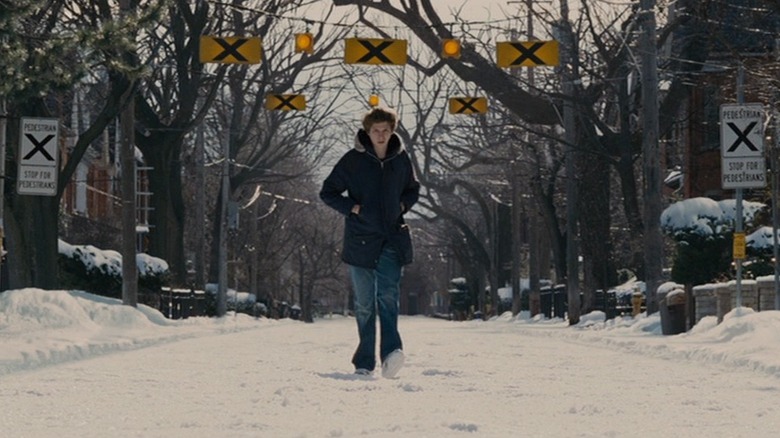 Universal Pictures
Based on the graphic novel series by Bryan Lee O'Malley, Edgar Wright's genre-bending film sees unassuming slacker Scott Pilgrim (Michael Cera) facing the ultimate test in his quest to date the mysterious Ramona Flowers (Mary Elizabeth Winstead). Unlike his character in "Superbad," Michael Cera's Scott has no problems getting the girl — but getting rid of her troublesome ex-partners proves to be a different story as he squares off against seven of them in a series of video game-style battles.
Few people play dorky and awkward as well as Michael Cera, and despite the fantastical elements of the story, he's able to make Scott a deeply relatable and empathetic character. Particularly in his pursuit of Ramona — the archetypal "manic pixie dream girl" — the emphasis is on his inadequacy in comparison to the rogues' gallery that makes up her exes, and this is something that makes us want to root for him even more through the various battle stages.
With dazzling visuals and an array of Easter eggs for fans of video games, comic books, and pop culture, "Scott Pilgrim vs. the World" is a bold and energetic film with the unlikeliest of heroes at its center. Scott embodies so much of what makes us gravitate towards the outcasts and the losers, and the lengths he's willing to go to in order to get the girl makes him an underdog for the ages.
Mean Girls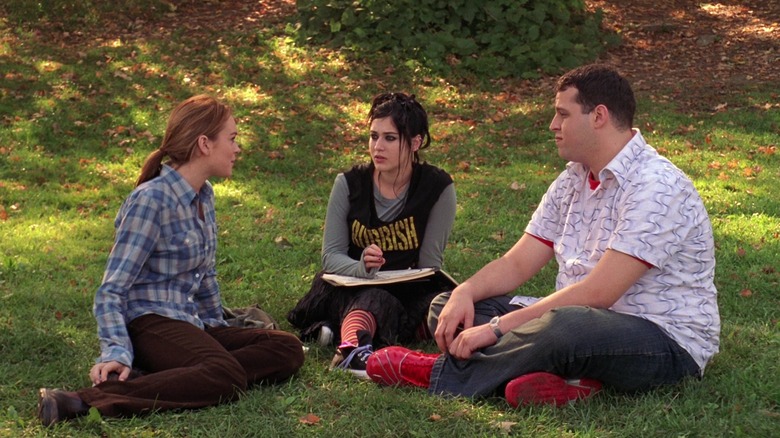 Paramount Pictures
One of the defining teen comedies of the '00s, the endlessly quotable "Mean Girls" — with its clear guidelines on what day you can wear pink — made an indelible cultural impact that's still felt today. The film focuses on Cady Heron (Lindsay Lohan), a new student at a cliquey high school who'd previously been homeschooled by her parents in Africa. Taken under the wing of proud misfits Janis (Lizzy Caplan) and Damian (Daniel Franzese), Cady is enlisted to work her way into "The Plastics" — the formidable trio headed up by the vindictive Regina George (Rachel McAdams).
In our whistle-stop tour of the school cafeteria's complicated seating arrangement, we're introduced to all the various groups, and while others may know Janis and Damian's gang as "The Art Freaks," they refer to themselves as "the greatest people you will ever meet." The hubris of this statement is a summary of what makes "Mean Girls" so great as it's about the outcasts infiltrating the popular cliques to sabotage the system from the inside out.
While Cady comes close to becoming a mean girl herself, she also learns the "system" is designed to create divisions — hilariously comparing it to the social structures of the animal kingdom — and that in destroying it, you're left with the somewhat utopic vision of how things should be. "Mean Girls" is a scathing and brilliantly witty critique about complicated high school politics, and in this case, you'll never be happier to see the underdogs come out on top.
Taxi Driver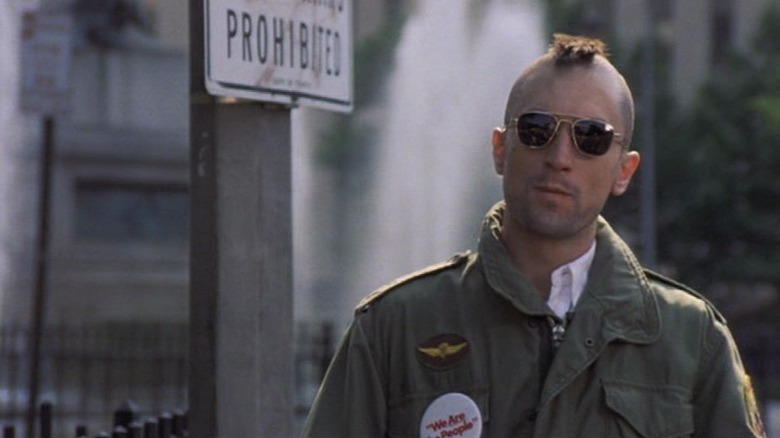 Columbia Pictures
Many films about outcasts take the more comedic route, but some offer a darker exploration, such as Martin Scorsese's "Taxi Driver." Here, Robert DeNiro plays Travis Bickle — an insomniac cab driver who works the late-night shift on the sleazy streets of '70s New York. It's here that Travis experiences the lack of humanity, and driven to despair by the "filth and scum" he sees around him, he spirals down a path of violence and destruction.
Even before he begins his one-man vendetta to clean up the streets, it's clear Travis is different from those around him. Despite his social awkwardness, Travis manages to score a date with the beautiful Betsy (Cybill Shepherd), but things come to a premature end when he takes her to see an adult film. Perhaps the last person who could've pulled Travis back from the brink, Betsy's decision to have nothing more to do with him pushes Travis over the edge and warps his mind further.
"Taxi Driver" isn't just violent and dark — it's thematically rich with an uneasiness to it that becomes more apparent as Travis grows even more detached from reality. With Travis' existential inner thoughts providing the narration, we're placed uncomfortably close to his fractured psyche, resulting in an experience that's equally disquieting and enthralling. Scored by frequent Alfred Hitchcock collaborator Bernard Herrmann and anchored by an electric performance from DeNiro, "Taxi Driver" is a dark fable about what those on the fringes of society are capable of when pushed.
Weird Science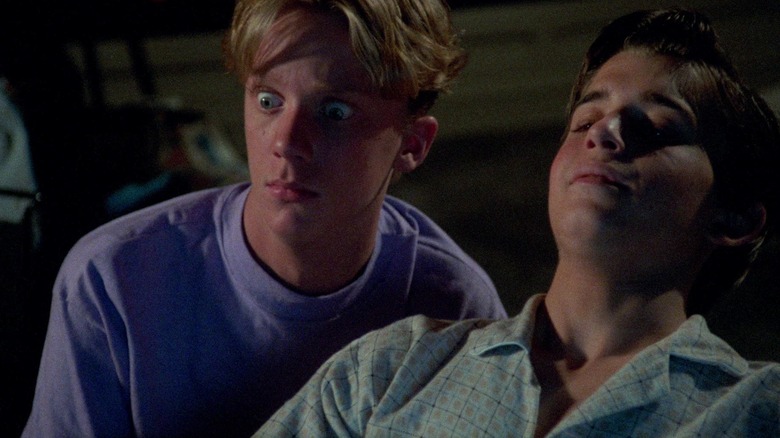 Universal Pictures
Gary (Anthony Michael Hall) and Wyatt (Ilan Mitchell-Smith) are two nerdy teenage misfits who spend almost all of their time fantasizing about girls, yet they're woefully unequipped to actually talk to them. What they lack in social prowess, they make up for in resourcefulness, leading them to use their smarts to design the ideal woman on their computer. When a Frankensteinian freak accident brings Lisa (Kelly LeBrock) to life, she helps them boost their self-confidence and uses her myriad of magical powers to help them to loosen up.
Directed by John Hughes — who made a slew of successful teen movies in the '80s — "Weird Science" is a film that takes the ridiculous and fantastical nature of its premise and runs with it wholeheartedly. The result is a comedy that's frequently crass but also has a goofiness to it, as it perfectly captures the uncontrollable hormones of teenage boys as they try desperately to score with the ladies.
While it lacks the emotional depth of Hughes' other films such as "Sixteen Candles" or "The Breakfast Club," there's still much to enjoy about "Weird Science." Some of the jokes and one-liners haven't aged particularly well, but on the other hand, the wonderfully dated technology that Gary and Wyatt use to create Lisa gives it a nostalgic charm. For all their flaws, Gary and Wyatt are likable and believable protagonists, and you can't help but want them to succeed.
It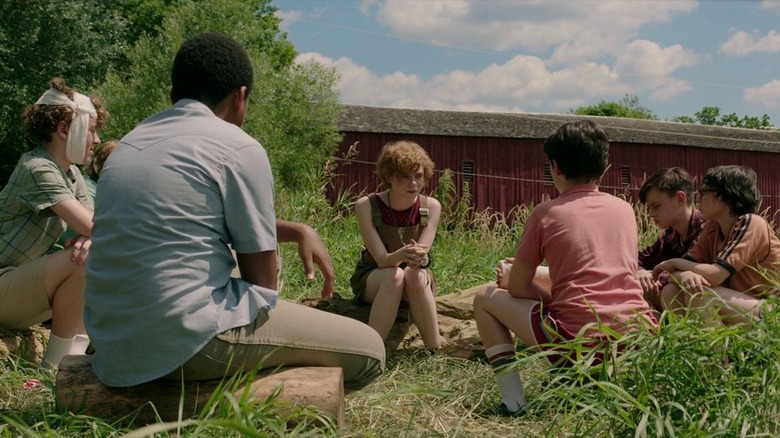 Warner Bros. Pictures
While the presence of the terrifying Pennywise looms large over this Stephen King adaptation, at its core, there's a coming-of-age story about a group of outcasts from Derry, Maine, who come together to confront their worst nightmares. Following the death of his 6-year-old brother, 12-year-old Bill Denbrough (Jaeden Martell) is struggling to come to terms with the trauma. After Bill realizes some of the other children in the town are being terrorized by the same terrifying being, the kids band together to battle the thing they now refer to as "It."
With the entity only emerging every 27 years to prey upon the children of Derry, the kids — now calling themselves "The Losers Club" — face a race against time to defeat the evil force before it's too late. As well as being bullied by their peers, some of the Losers face difficulties at home at the hands of abusive or oppressive parents or having to deal with unspoken traumas from their past. Chillingly, this is something It utilizes to its advantage, and in taking the form of their worst fears, it psychologically manipulates the kids.
"It" is undeniably terrifying and not for the faint-hearted — particularly if you have a phobia of clowns — but there's also a deeply affecting story about how trauma manifests and the great strength that lies in a group who can support each other to overcome this. The Losers Club is a charmingly mismatched gang who, despite their differences, are able to unite against unimaginable evil.
Napolean Dynamite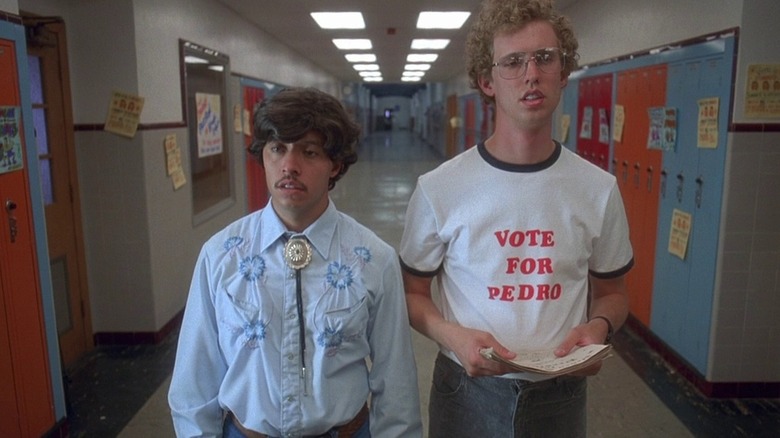 Fox Searchlight Pictures
Napoleon Dynamite (Jon Heder) — the titular dorky and awkward 16-year-old — becomes the poster child for outcasts everywhere in this quirky and offbeat comedy. Living with his grandmother in a small town in Idaho, Napoleon is tormented by his high school bullies but faces it all with a languid indifference. Befriending two fellow outcasts at his school — the shy Deb (Tina Majorino) and Mexican transfer student Pedro (Efren Ramirez) — Napoleon helps the latter run a campaign to become class president.
With Pedro running against the popular and stuck-up Summer (Haylie Duff), his campaign is symbolic of so many who feel like they don't fit in and feel the need to prove themselves. While Pedro's bid for presidency forms the main part of the storyline, there are countless misadventures and strange events happening around this. One of these is Napoleon's seemingly incidental purchase of an instructional dance videotape which later results in perhaps the movie's most memorable moment.
It's fitting for a character as uniquely different as Napoleon that the film is also a rule unto itself, with a singular brand of weirdness that sets it apart from other teen comedies. There are plenty of laugh-out-loud moments, but they're delivered in such deliberately subtle deadpan that some of them might pass you by on the first watch. Now quite rightly hailed as a cult classic, "Napoleon Dynamite" represents a generation of misfits and gives them an unlikely hero to cheer for.
The Karate Kid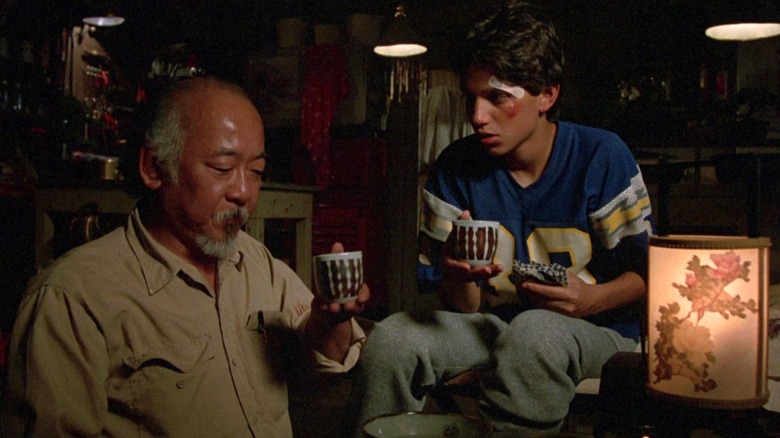 Columbia Pictures
When Daniel (Ralph Macchio) moves to Southern California, he finds himself targeted by a gang of karate-practicing bullies whose prowess in the martial arts places Daniel at an immediate disadvantage. After he forms an unlikely friendship with kindly repairman Mr. Miyagi (Pat Morita) — who also happens to be a skilled martial arts master — Daniel learns that karate is about a lot more than just being able to fight back.
Through his training with Mr. Miyagi — which initially just appears to be household chores — Daniel not only learns some key defensive moves, but he's taught to find peace and balance at a tumultuous time in his life. What makes "The Karate Kid" so enjoyable is that it isn't just a film about the bullied kid fighting back — it's one that has a strong message that fighting isn't always the answer and often the greater fight can be in finding the restraint not to.
Undeniably formulaic and cheesy, "The Karate Kid" nonetheless remains a heart-warming and triumphant underdog story with the central relationship between Daniel and Mr. Miyagi being the highlight. The timelessness of the story has ensured it remains a classic, enduring over the decades through a number of sequels, reboots, and the popular "Cobra Kai" TV series.
Carrie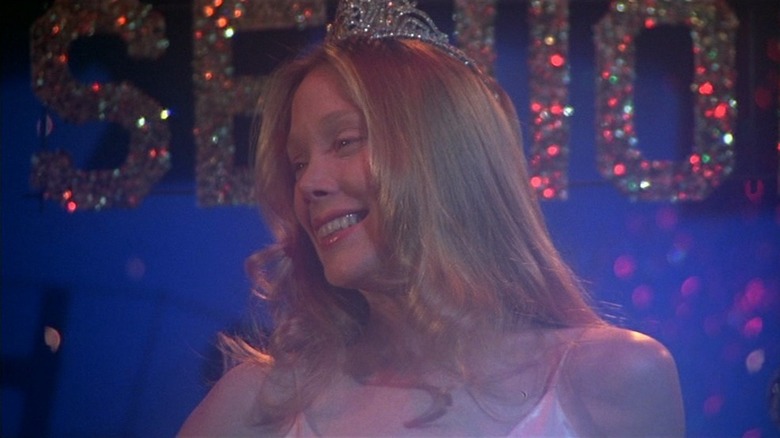 United Artists
Sitting at the spookier end of the scale when it comes to films about outcasts, this chilling adaptation of Stephen King's horror novel explores what happens when the person ostracized gets their revenge on the perpetrators. The film centers on Carrie White (Sissy Spacek), a sensitive and withdrawn teen who endures abuse at the hands of her fanatically pious mother (Piper Laurie) and relentless taunting from her classmates at school.
Setting "Carrie" apart from other movies about outcasts is the film's supernatural element. When strange and unexplainable occurrences start happening around the titular character, she begins to suspect that she may have telekinetic powers. Deliberately guarded around others, Carrie relents slightly when the empathetic Tommy Ross (William Katt) invites her to prom, but unbeknownst to Carrie, her classmates plot a devious scheme to humiliate her in front of everyone.
"Carrie" is highly effective both in the way the tension slowly builds to the blood-soaked prom finale and in its depiction of a troubled teen who's different in more ways than one. The sight of a blood-drenched Sissy Spacek is one of the most enduring images in cinema, and with many qualities that make Carrie a deeply relatable character — outside of the supernatural abilities, at least — it's tinged with a sadistic satisfaction that proves revenge is a dish best served bloody.
The Breakfast Club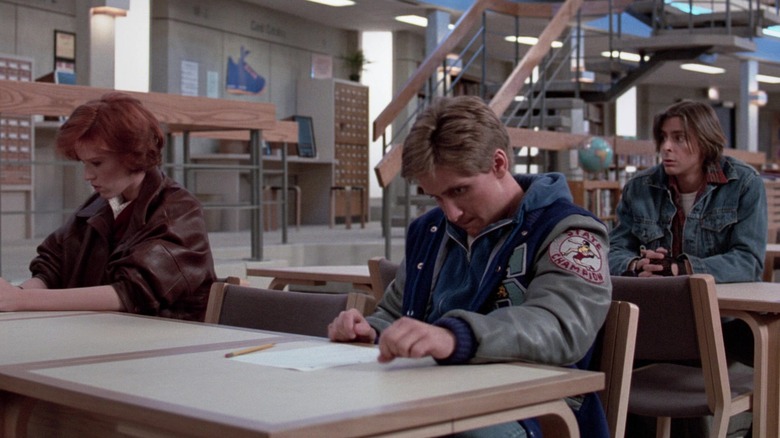 Universal Pictures
Arguably the greatest of John Hughes' high school movies, "The Breakfast Club" is a surprisingly insightful character drama offering a glimpse at a group of teen archetypes as they bond during Saturday morning detention. 
While referred to as "a brain, an athlete, a basket case, a princess, and a criminal," this film sets out to prove that the five key characters are much more than the reductive labels they're given. Made up of the rebellious John (Judd Nelson), the stuck-up Claire (Molly Ringwald), outcast Allison (Ally Sheedy), nerdy Brian (Anthony Michael Hall), and jock Andrew (Emilio Estevez), the disparate group soon starts to realize they have more in common than they thought, and this fleeting day they're spending with each other just might change their futures. 
There are plenty of warm and funny moments, but what "The Breakfast Club" has that gives it an edge is in the way it breaks down these perceived stereotypes, as well as its subtly woven message of inclusivity and unity rather than division. Tasked with writing an essay on "who you think you are" while in detention, the conversations and moments the teens share with each other help them to realize that being reduced down to just one quality or adjective doesn't do justice to who they really are, and the open-ended conclusion prompts the audience to question how we view others as well.
The Edge of Seventeen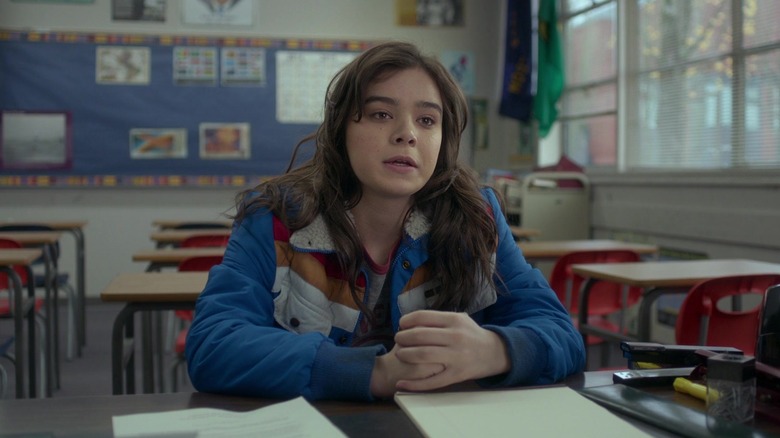 STX Entertainment
While the initial beats of this film feel like a typical coming-of-age teen comedy, there's a much sharper edge to "The Edge of Seventeen." Nadine (Hailee Steinfeld) is a high school junior who faces a crisis when her best friend Krista (Haley Lu Richardson) starts dating her older brother, Darian (Blake Jenner) — causing a greater rift in her family that had been building since her father's death. Now feeling like her only friend and escape has been taken away from her, Nadine is close to breaking and more alone than ever.
Nadine is a relatable portrait of a messy and flawed teen, and despite some unlikable qualities, her honesty is what endears us to her. The film finds its heart in the surprising and frank conversations Nadine shares with her teacher, Mr. Bruner (Woody Harrelson), who's often visibly annoyed at having to deal with Nadine's latest crisis. The pair have a wonderful, offbeat dynamic, and in the scenes they share together, we experience a truly refreshing and heartwarming teacher-student friendship.
As the title suggests, this period of adolescence is a turbulent and confusing time, and Nadine epitomizes this. Through her conversations with Mr. Bruner — and her tentative friendship with the thoughtful Erwin (Hayden Szeto) — we start to see that many of the reasons why Nadine feels like an outcast could be because she hasn't resolved some of the trauma from her past, and the film explores this in a sensitive, melancholic, and frequently hilarious way.
10 Things I Hate About You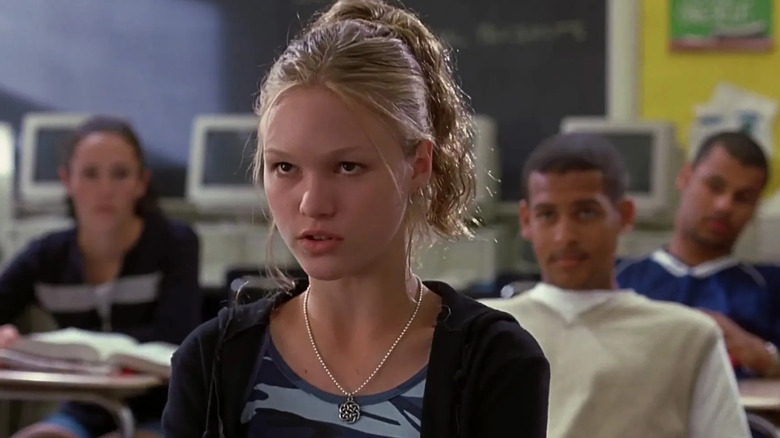 Buena Vista Pictures
Proving that the best stories are timeless, teen comedy "10 Things I Hate About You" is loosely inspired by the William Shakespeare play "The Taming of the Shrew," and it charts the complicated love lives of sisters Kat (Julia Stiles) and Bianca (Larisa Oleynik). Older sister Kat plays by her own rules and embraces her reputation of being "tempestuous" as she has little interest in fitting in or dating anyone. Bianca, on the other hand, is desperate to date, but her over-protective father stipulates his youngest daughter will only be allowed to date when Kat has a boyfriend.
With this setup, the sisters find themselves at the center of a scheme in which bad boy Patrick (Heath Ledger) is coerced into wooing the feisty Kat, allowing the smitten Cameron (Joseph Gordon-Levitt) to make his move on Bianca. Patrick's desire to date Kat initially comes with an ulterior motive, but he quickly succumbs to her unique charms, and Kat's previously frosty exterior begins to break down.
Bolstered by the sharp script and the sparkling chemistry from Heath Ledger and Julia Stiles, "10 Things I Hate About You" is a fresh, funny, witty teen comedy. Where the film succeeds is in the way it makes the outcast the star of the show and proves that nobody is truly unlovable or undateable. While Kat may be unlikable to her classmates, her no-nonsense attitude and refreshing honesty are what make the audience — and Patrick — fall in love with her.
Ghost World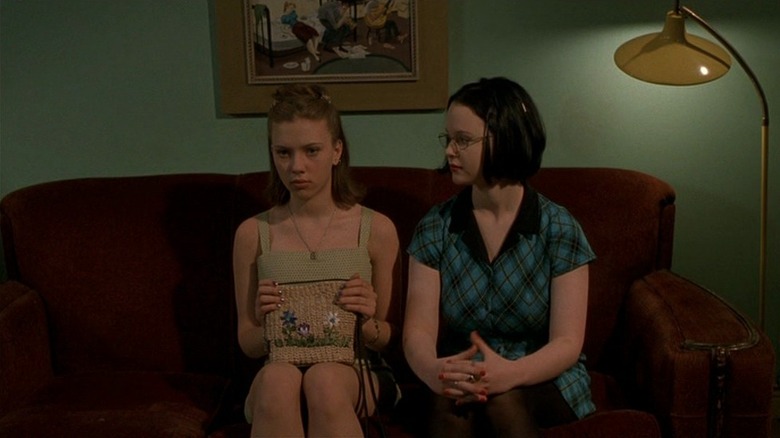 United Artists
Enid (Thora Birch) and Rebecca (Scarlett Johansson) are best friends on the cusp of adolescence as they prepare to graduate. While these two outcasts have their differences, they share both a cynicism for the high school they're leaving behind and an uncertainty of what they want to do with the rest of their lives. It may seem like Enid and Rebecca are kindred spirits, but this darkly comedic film explores the rift that occurs between them when they leave the bubble of school and begin to connect more with other people around them.
Like "10 Things I Hate About You," "Ghost World" is also a film that proves outcasts are the ones you really want to hang out with. Both Rebecca and Enid have a captivatingly wry way of observing the world around them with precise and scathing cynicism. While their friendship is what draws us in, the feeling of their lives going in opposite directions — particularly apparent in their very different romantic conquests — is what makes this film so watchable.
Few films capture teen angst — and the tangible self-loathing and self-deprecation that exists in those considered outcasts — as well as "Ghost World." Balancing its well-observed and relatable characters with moments of surrealism and poignancy, "Ghost World" is a film that's as surprising as it is hilarious, capturing the feeling of alienation without ever feeling alienating in itself.
The Greatest Showman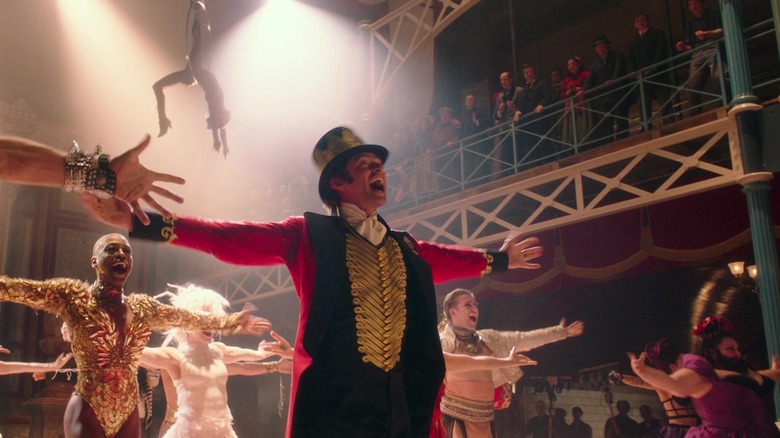 20th Century Fox
Set in the early 1800s — yet with a modern musical soundtrack — "The Greatest Showman" blends story and spectacle as it tells the heavily embellished tale of real-life showman and businessman P.T. Barnum. Hugh Jackman stars as Barnum, a man with a natural theatrical flair and a talent for putting on a show. Desperate to pull his family out of financial ruin, Barnum recruits a group of misfits and so-called "freaks" to create a circus that will enthrall and delight its visitors.
There are questionable elements to Barnum's actions, and employing those considered different as circus acts could be seen as exploitative. This is something the film addresses to a degree, with some people highly critical of Barnum's show, but it barely scratches the surface of some of the darker elements of the real story. However, the film's decision to be more optimistic in tone is something that works in its favor, and the overriding message is one of acceptance, inclusion, and hope.
"The Greatest Showman" may have scored surprisingly low with critics, but the passionate fan enthusiasm for the film saw it become a genuine phenomenon and one of the most successful live-action movie musicals of all time. One of the criticisms was that it glossed over Barnum's real story, but audiences fell in love with its likable cast of characters and the way they were able to overcome discrimination to shine like the stars they are.