CSI Fans Sure Have A Lot To Say About Doc Robbins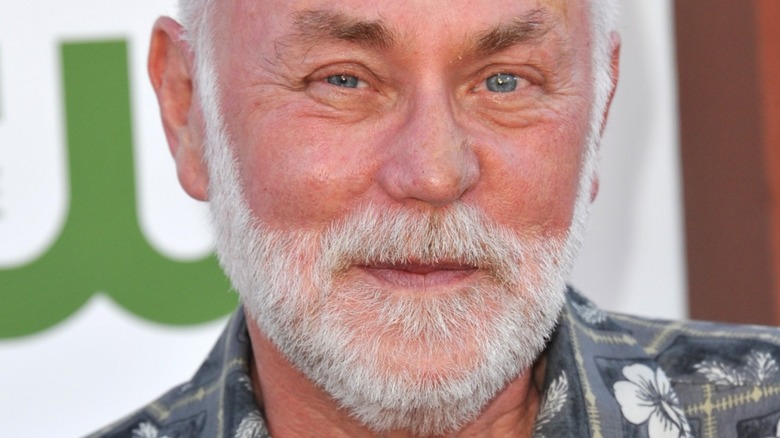 Featureflash Photo Agency/Shutterstock
For a little while there, the mighty "CSI" franchise, which debuted on CBS in 2000 with "CSI: Crime Scene Investigation," seemed to be all but done for. Popular spin-off "CSI: Miami" wrapped in the 2011/12 season after 10 years running, while the mothership show itself concluded its 15-season run in 2016. "CSI: Cyber," meanwhile, didn't really take, and also had the plug pulled on it in 2016 after a mere two seasons.
But now, with "CSI: Vegas," a sequel to the original Las Vegas-set "CSI" series, having pulled in great numbers on its freshman season, prompting CBS to upgrade it from a one-and-done epilogue limited series to a multi-season affair with Season 2 set to premiere in September 2022, everybody's talking about the "CSI"-verse again. It's a well-deserved wave of renewed appreciation for a franchise that always managed to do a lot of things consistently right across its mighty decade-and-a-half run.
For an example of one of the elements of "CSI" that always worked, you can look to the character of Dr. Albert "Al" Robbins, played by Robert David Hall as a recurring star on Seasons 1 and 2, and as a series regular for the entire rest of the show. While his job as head county coroner for the LVPD meant that he mostly kept to his workspace at the crime lab and didn't always factor heavily into each week's action, Dr. Robbins was a character who never failed to get on "CSI" fans' good side — as evidenced by a recent Reddit thread.
Reddit fans love the show's treatment of Dr. Robbins' disability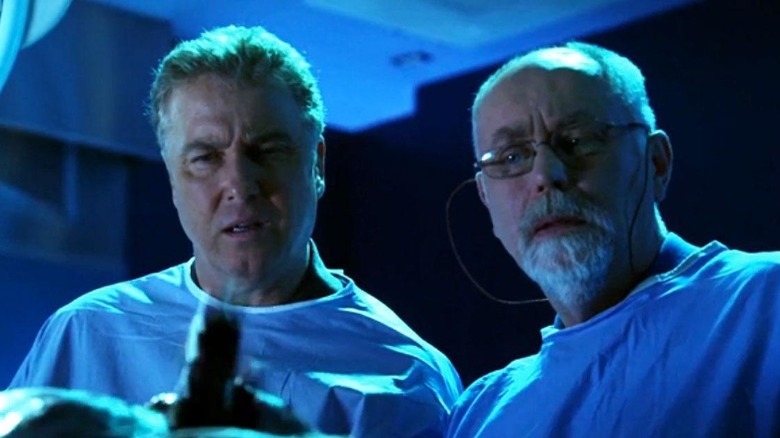 CBS
On April 23, 2022, a Reddit user by the name of u/Seiliko made a post titled "Doc. Robbins appreciation post" on the r/csi subreddit. On the post, which received 46 upvotes, the user waxed lyrical about their love for the character of Dr. Al Robbins and the series' treatment of his disability, writing, "They never really made a huge deal about it. None of the bs 'omg you're so strong for existing even though you're disabled', or the 'wow your life must suck I feel so bad for you', or (god forbid) trying to help him do something he's perfectly capable of. He isn't treated any differently than anyone else. It's barely even brought up, because it's just a part of his life."
Indeed, "CSI" often received praise for depicting Dr. Robbins, who had both of his legs amputated after being hit by a car as a teenager, in a matter-of-fact, deeply respectful way. Actor Robert David Hall, who has a disability and wears prosthetic legs himself, once told The Tolucan Times that, although some viewers saw Dr. Robbins' crutches as "a prop that made the character more interesting," the reality is that he's been open throughout his life about his own disability, to the point of it being only natural that his characters should share them. "I see no reason why talented, hardworking people, who are viewed as 'different' should be kept out of the entertainment industry, or any industry for that matter," Hall said.
Fans highlighted his integrity and sense of humor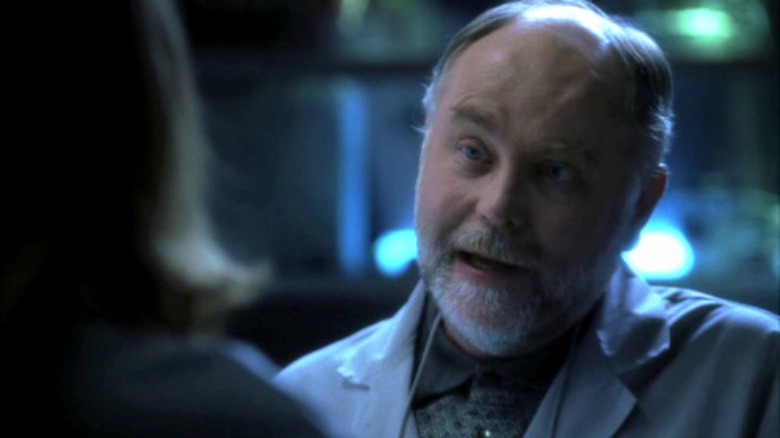 CBS
Other fans on Reddit shared the original poster's enthusiasm for Dr. Robbins. u/lucky7hockeymom highlighted the character's sense of humor, noting, "My favorite part is when he's getting into a hazmat suit or something and he's like beating on his prosthetic calling it a b**** 😂😂 it cracks me up honestly."
Meanwhile, u/check_cashed confessed to feeling so attached to Dr. Robbins that they didn't like it when the show appeared to take his personal life storyline in a sadder direction during the Season 12 episode "Genetic Disorder." "Even the suggestion that his wife might be cheating didn't sit well, especially considering we didn't get as much backstory with Doc Robbins as the other characters," the poster wrote, adding that this might have been due to the fact that Dr. Robbins "felt like a safe place within the cast because the writers didn't dirty him up like they'd try with Warrick, Catherine, Nick, etc." They also expressed hope that Dr. Robbins could come back on the upcoming "CSI: Vegas" season: "I'm not sure how it would work, but I'd like him to check in during the next season," the poster wrote.
User u/RainbowWoodstock concurred with the original post, writing, "I loooooooved Doc Robbins and how his disability was handled in the show. It was amazing to me how it evolved through the show from season one throughout and how it never SEEMED like a disability. Such a cool role model for anyone struggling with the same type of stuff."