Sydney Sweeney Hid An Excruciating On-Set Injury From Her Co-Star On Euphoria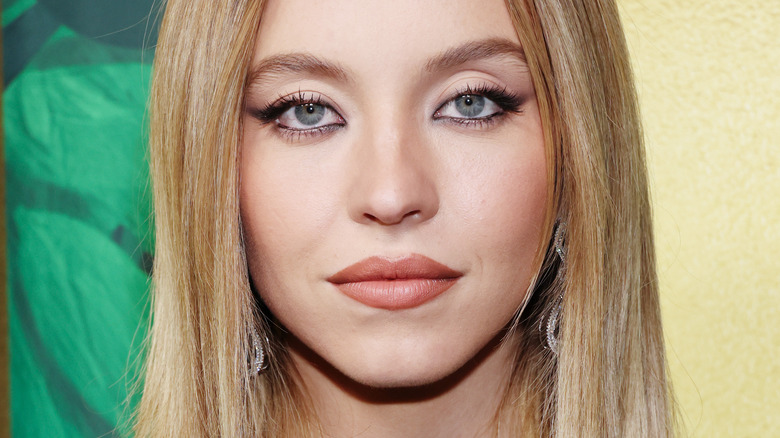 David Livingston/Getty Images
Though "Euphoria" has only had two seasons on HBO, the series is already among the most popular shows that the network has ever produced (via Variety). Following the often traumatic and troubling misadventures of a group of California teens, the series offers an unflinching look at the issues faced by many Gen Z-ers, and how they navigate a world dominated by the unreachable expectations of social media.
Sydney Sweeney has emerged as one of the breakout stars of "Euphoria," earning herself an Emmy nomination for her role as Cassie Howard in the series. The character goes through a roller coaster of emotions throughout the second season of the show, as she attempts to hide her relationship with her friend Maddy Perez's ex, Nate Jacobs (Alexa Demie and Jacob Elordi respectively). Though Cassie has her fair share of stress and trouble over the course of her tumultuous arc, Sweeney herself had a real-life injury occur while she was on the set of "Euphoria" and kept much of it to herself.
Alexa Demie broke Sydney Sweeney's toe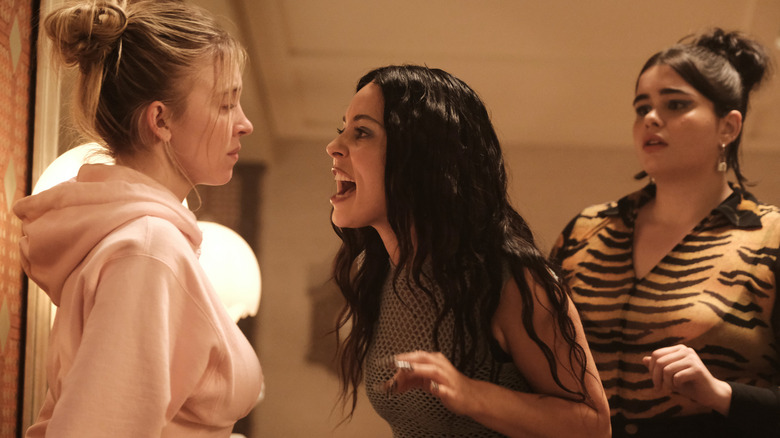 Eddy Chen/HBO
Sydney Sweeney sat down for an interview on "The Late Late Show with James Corden" where she let it slip that she broke her toe while filming the second season of "Euphoria," and missed some of the wrap party as a result. "Well my toe got stepped on during filming and it just exploded," Sweeney told Corden. "So I ended up at the E.R."
Yikes. As if breaking your toe isn't bad enough, missing out on part of the wrap party after such an incredible season of television must have just added insult to injury. To make matters even more awkward, once Sweeney finally made it to the party she said she was out of it on pain medication. "I showed up and I was high on morphine," she said with a laugh.
Though Sweeney was cagey at first about who broke her toe, she did eventually admit it was Alexa Demie, which seems especially appropriate, when you consider how angry Demie's character, Maddy, is with Cassie's betrayal. As it turns out, Demie didn't know about the accident, and Sweeney apologized profusely for keeping it a secret. "I'm so sorry Alexa," Sweeney said, somewhat embarrassed, while Corden confirmed that Demie would be finding out from this episode of his show.