The Staggering Number Of Concussions Jackass' Johnny Knoxville Has Had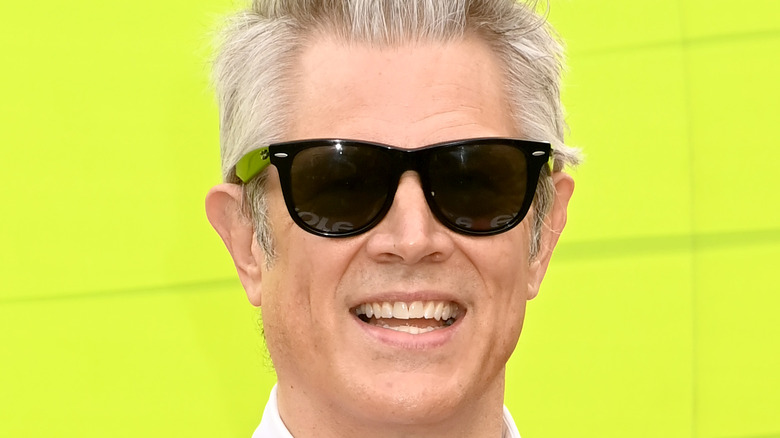 Dave J Hogan/Getty Images
"Jackass" has made an indelible mark on American culture, especially at the height of its popularity in the 2000s. The reality comedy TV show follows a variety of cast members, led by creator Johnny Knoxville, as they carry out dangerous and extremely funny stunts. The cast's wild antics and physical humor has grossed out and entertained audiences for decades, from the original "Jackass" television show in 2000, to the film franchise it spawned.
The most recent movie in the franchise, "Jackass Forever," proved that its popularity has not waned in the slightest. With an 85% critics' approval rating on Rotten Tomatoes, and a worldwide box office total of just over $80 million (via Box Office Mojo), audiences are still enjoying the gloriously juvenile stunts and their ridiculous execution.
And yet, the stunts have clearly taken their toll on the original cast. "Jackass Forever" is said to be the final film that Knoxville will perform major stunts in (via Entertainment Weekly). Knoxville's body has overcome some brutal damage in the course of entertaining audiences for over two decades, including a shocking number of head injuries.
Johnny Knoxville says he has had about 16 concussions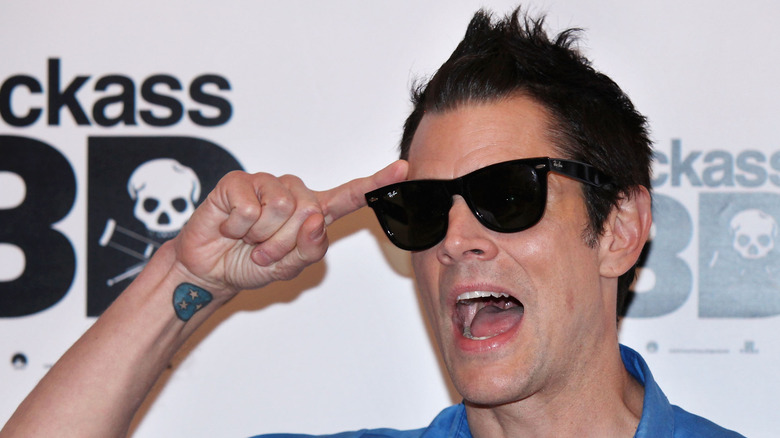 Liesa Johannssen/Getty Images
Johnny Knoxville revealed on "The Daily Show with Trevor Noah" the dangerous number of concussions he's had over his lifetime. He told Noah that the bull stunt he performs in "Jackass Forever" will likely be his last, as it gave him his 16th concussion. 
"That was my last bull to face because I've had 16 concussions and that one was really pretty gnarly. I had a brain hemorrhage and it took me several months to come back from," he told the host. Though 16 is the number Knoxville has settled on, he told Entertainment Weekly that, actually, it might even be 17 total head injuries. He told the outlet that he has been motivated by his children to stop performing death-defying stunts, as naturally, he wants to be present for them as they grow up.
In addition to giving him his 16th concussion and some short-term cognitive decline, an interview with Knoxville on "The Howard Stern Show" revealed that the bull stunt also caused a broken rib and a broken wrist. "No one in my family is happy with the stunts," Knoxville told Stern, describing the bull stunt as "the worst hit I've ever taken."
He told Stern he's now exploring with a therapist why he gravitates toward dangerous behavior, feeling it's okay to do so now that his stunt performing days are likely behind him. "I'm sure it has something to do with self-worth," he said about his compulsion to intentionally put himself in harm's way for audience entertainment. Whatever the reason, the bulls will surely miss him.