The Slasher Film That Saved Drew Barrymore's Failing Career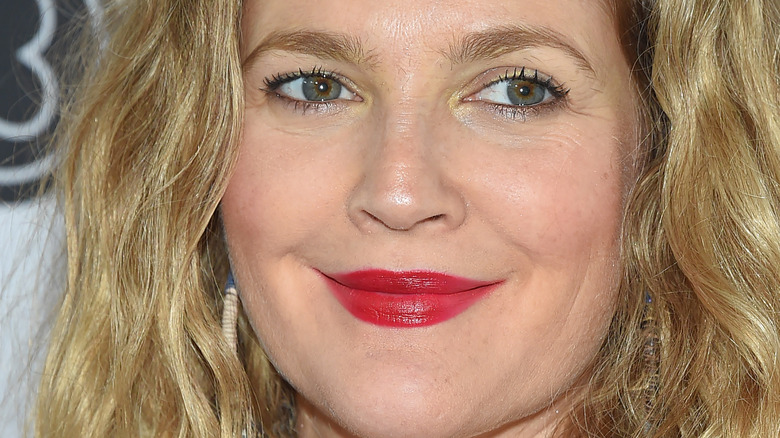 DFree/Shutterstock
Hollywood is full of young talents thrust into fame and success far too soon, only to succumb to a highly public downfall. No matter how brilliant the star gets, the pressures of the limelight can often become unbearable for these youngsters. One of the most well-known examples of this comes from the early life of Drew Barrymore, who found herself on a meteoric rise at only seven years old.
Biography looks back at Barrymore's career, which started when she was just five years old, having been cast in the film "Altered States." Her next role, however, was her breakthrough performance, when she played Gertie in the smash hit "E.T. The Extra Terrestrial." From there, her stardom would blast off, appearing in one film after another, knocking out performances in "Firestarter," "Irreconcilable Differences," and "Cat's Eye."
However, unfortunately for Barrymore, her path would stray off course when she entered her preteen years. In her autobiography, "Little Girl Lost," she reflects on how, when only 13 years old, she checked into a rehab center for drug and alcohol addiction. The acting career of this once-innocent little superstar appeared to be in a death spiral. However, there was one role that not only set Barrymore's career path back in the right direction, but it also helped begin a whole new chapter.
Murder brought Drew Barrymore's career back to life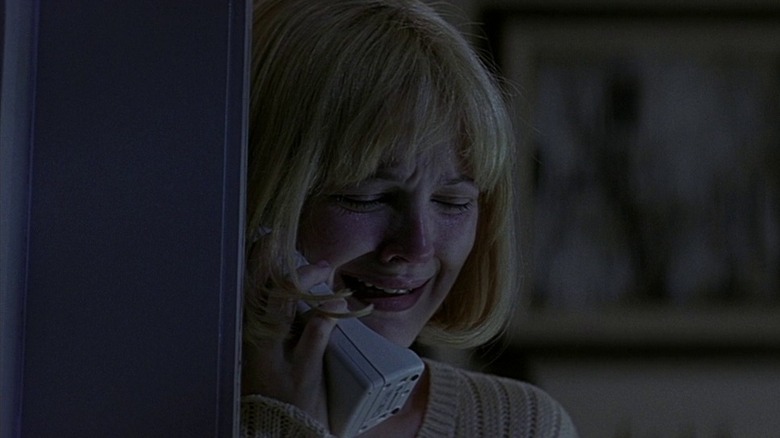 Dimension Films
With drugs, alcohol, and controversy surrounding Drew Barrymore at such a young age, her once booming career looked as if it was on a unstoppable path to destruction. With appearances in films such as "Poison Ivy" and the TV movie "The Amy Fisher Story," Barrymore quickly began to fade from the public eye. However, just 10 minutes of screen time in the opening of Wes Craven's slasher "Scream" turned out to be the reset button for her career.
Barrymore tells Entertainment Weekly, with her first read of the script, she knew how much of a great opportunity this film would be for her. "I just read the script one night at my house and I said, oh my God, there hasn't been anything like this for so long," Barrymore remembers. Despite being killed in the film's opening sequence, just being able to work with horror-legend Wes Craven was worth it. "I loved getting the opportunity to work with Wes and I trusted him," Barrymore explained. Thankfully, that trust lead to one of the most iconic horror sequences of all time, propelling Barrymore back into the public spotlight.
When just a tiny bit of screen time makes you the literal face of a $300 million franchise such as "Scream," you're guaranteed to find yourself in high demand. For Barrymore, getting brutally murdered on screen eventually led to Hollywood hits like "The Wedding Singer," "Charlie's Angels," and "50 First Dates." The resurrection of her career would also eventually allow Barrymore to explore a new career path. Today, you can watch her host her own daytime talk show, "The Drew Barrymore Show."