Are Annie Potts And Iain Armitage From Young Sheldon Close In Real Life?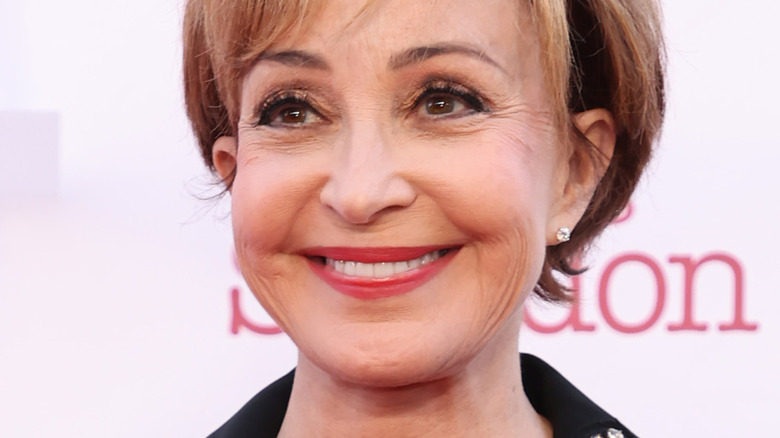 Amy Sussman/Getty Images
Sheldon Cooper loves his Meemaw. Sheldon's grandmother, Connie "Meemaw" Tucker was mentioned repeatedly on "The Big Bang Theory" before she finally made her appearance in "The Meemaw Materialization," where she was played by veteran character actor June Squibb. Therefore, when CBS launched the show's spin-off prequel "Young Sheldon," Meemaw absolutely needed to be a main character, and she was introduced in the third episode of the series, "Poker, Faith and Eggs" played by Annie Potts.
Potts explained in a 2018 interview with HeyUGuys, sitting beside her co-star Iain Armitage who plays Sheldon, that she was never asked to base her portrayal of the character on Squibb's version. "They didn't even suggest that I needed to do anything," Potts explained. "30 years has passed, so you know a lot can happen in 30 years. You could look like an entirely different person."
However, one thing remains consistent between Squibb's version of the character and Potts' version: they both love their grandson, Sheldon. In an interview with TV Week, Potts explained that: "Meemaw makes no bones about the fact that Sheldon is her favourite grandchild. She likes the others, but she hardly has the time of day for them."
So, with Meemaw and Sheldon having such a close relationship in both shows, many fans have started to wonder if Potts and Armitage are as close in real life as they are on the show.
Potts and Armitage are very close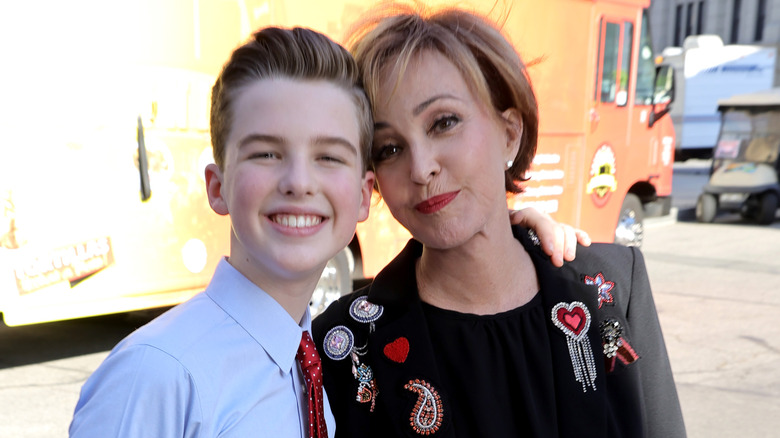 Kevin Winter/Getty Images
According to an interview with Variety, Potts not only bonds with Armitage on set, but they have a great friendship off of the set as well, as the two were practically neighbors at one point. "As fate would have it, when I started working on the show I was renting a house not far from where Iain and his mother were renting a house, so we were sort of neighbors and we started seeing a lot of each other off-set — playing together and taking walks together," Potts told Variety. "We became friends, and of course it's absolutely essential with a little one to have their absolute trust." Potts went on to explain that she doesn't have actual grandchildren herself, so she's happy to have them through her role as Meemaw.
In the aforementioned interview with TV Week, Potts explained that it was fun to have a child around her. "I have three sons of my own, so I was just happy to have a little boy in my life again," she said. According to another article in Variety, "Young Sheldon" has been renewed through 2024, so the pair will have plenty of time to continue their friendship.