Which South Park Episodes Do You Need To Watch Before Playing The Stick Of Truth?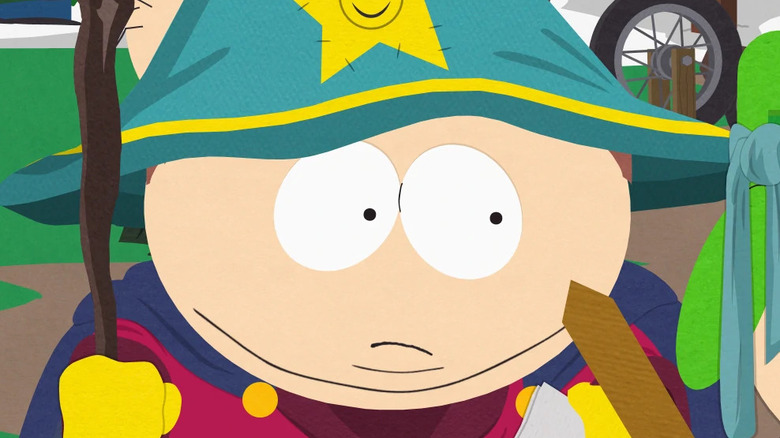 Comedy Central
At this point, it's clear that Hollywood has fully embraced the ongoing trend of adapting video games into TV series. But for gamers, sometimes the reverse can be just as satisfying. Converting a popular TV series into a video game allows fans a rare opportunity to step inside that specific world of entertainment. Shows like "SpongeBob Squarepants," "Game of Thrones," and "Star Trek," are just a few of many examples that give viewers a chance to put themselves in their favorite fictional worlds.
For "South Park" fans, becoming pals with the animated fourth graders from the titular small mountain town is just one of the perks experienced within the show's adapted video game, "The Stick of Truth."
The funny thing about "The Stick of Truth," released by UbiSoft, is that the boys have also stepped into their own fantasy role-playing situation themselves. Fans of the show will know that this act of role-playing (dressing up and acting as if they're fantasy-world characters) is nothing new for the cast of "South Park." There have been several episodes that find them more-than dedicated to their favorite TV shows. They've even been obsessed with video games on several occasions. And if you're looking to play "The Stick of Truth" at some point, there are a few specific episodes that directly link to the video game, and it's recommended to watch them before playing.
Watch these episodes before playing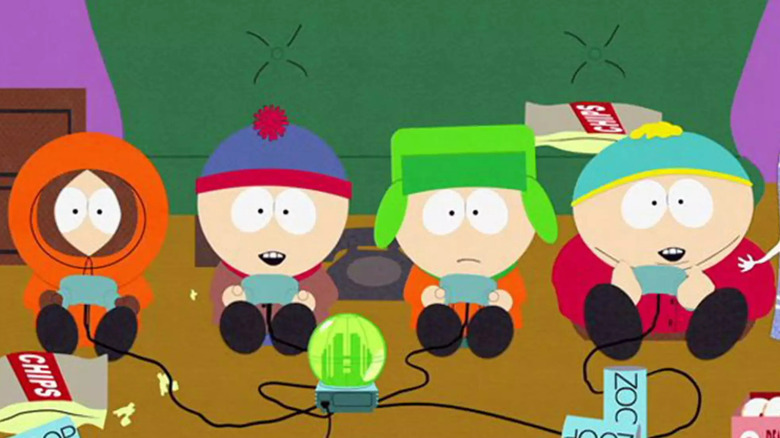 Comedy Central
Though not essential to play, Watching these episodes first will only enhance the gaming experience. GreenManGaming explains that there are three episodes that directly link to the game. 
The first one is Season 17, Episode 7 ("Black Friday.") In this episode, it's the day after Thanksgiving, and a line has been drawn between two separate groups of role-playing kids, divided by their desire for either a PlayStation 4 or Xbox One. The story then continues in Season 17, Episode 8 ("A Song of Ass and Fire,") as the boys prepare for a game-console battle that not only threatens their quest to save money but also tests the very foundation of loyalty and friendship.
The conclusion comes with Season 7, Episode 9 ("Titties and Dragons,") as the South Park Mall finally opens, allowing the masses to stampede inside. In the end, the boys have successfully gotten the Xbox One, but can't tell the difference between their previous, older Xbox model. Cartman (Trey Parker) explains to his friends that they don't need a video game to have fun; They can play outside with something as simple as a stick. 
Of course, if you want to know what happens from there, you'll need to step into the plot yourself with "Stick of Truth."