Why We Have Chicago Fire Fans To Thank For This Upcoming Violet And Hawkins Storyline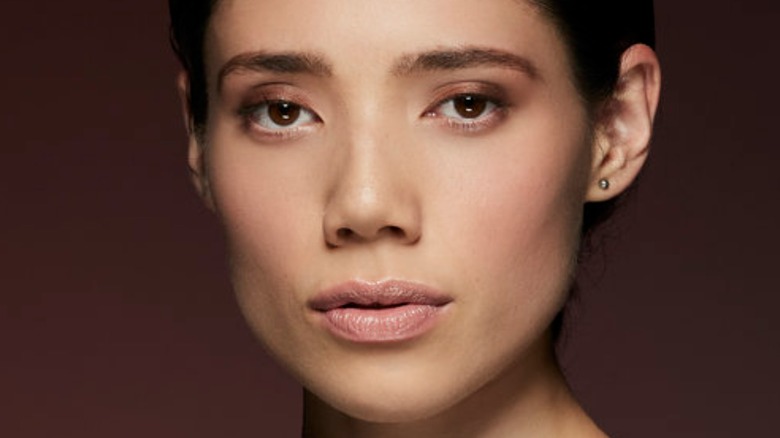 Art Streiber/NBC
Contains spoilers for "Chicago Fire" Season 11, Episode 1
As surely as the days get colder and the nights grow darker, a new season of "Chicago Fire" has arrived to soothe the sweater season of the "One Chicago" franchise faithful. Apart from the thrilling firefighting-themed plotlines and occasional good-natured laughs, this means that the rollercoaster-like romantic relationships of Windy City first responders are once again at the forefront of weekly TV entertainment. 
The couple many fans' eyes are no doubt fixed on is, of course, Violet Mikami (Hanako Greensmith) and Evan Hawkins (Jimmy Nicholas). The romance between the two paramedic powerhouses has navigated rocky waters as of late, and in the Season 10 finale, it seemed that their secretive relationship might've been at an end. 
If you've seen the "Chicago Fire" Season 11 premiere, of course, you know that things have taken a drastic turn for the better — and as the people behind the show are all too happy to admit, certain developments in their relationship were made because of the fans. Here's why we have "Chicago Fire" fans to thank for a very particular, upcoming Violet and Hawkins storyline. 
Violet and Hawkins rekindle their relationship in a particular fan-favorite fashion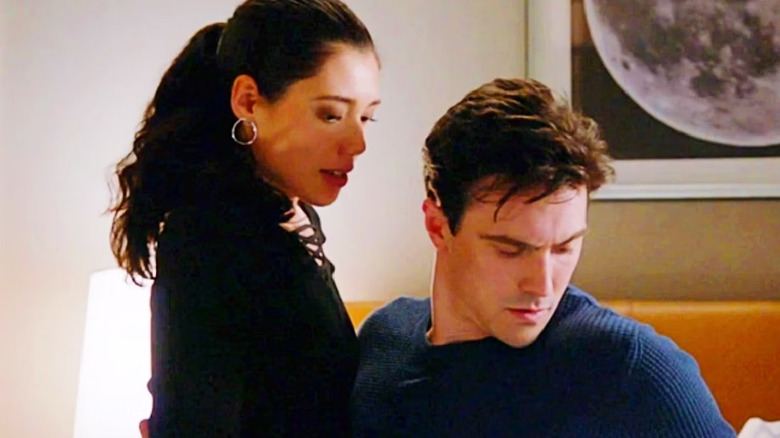 NBC
In the "Chicago Fire" Season 11 premiere, the couple reignite the flames of their relationship, and things are only going to get more interesting in the future. In an interview with TV Line, showrunners Andrea Newman and Derek Haas revealed that they've tailored a very particular out-of-town plotline for the fans. 
"So I can tell you that we found that audiences, for some reason, love it when couples go out of town together," Haas said. "So we thought that'll be nice if Hawkins, in a coming up episode, asks Violet to go out of town with him." 
What's more, Newman promised that this is just the beginning for the two, and that their formerly secretive relationship will now be out in the open. "And also, the fun thing now is that even though Hawkins, in particular, took a hit to his career, it's like the chains are off," he explained. "They're unfettered now. They can be together and be together in public, and it's a whole new chapter for them, being able to be out in the world as a couple and really explore that together."
"Chicago Fire" is currently experiencing a relative dearth of romantic couples, so the fact that "Hawkami" have decided to take things public might very well be welcome news to the fans. Expect plenty of interesting things in the duo's future.