What Happened To Mason On Chicago Fire Season 11?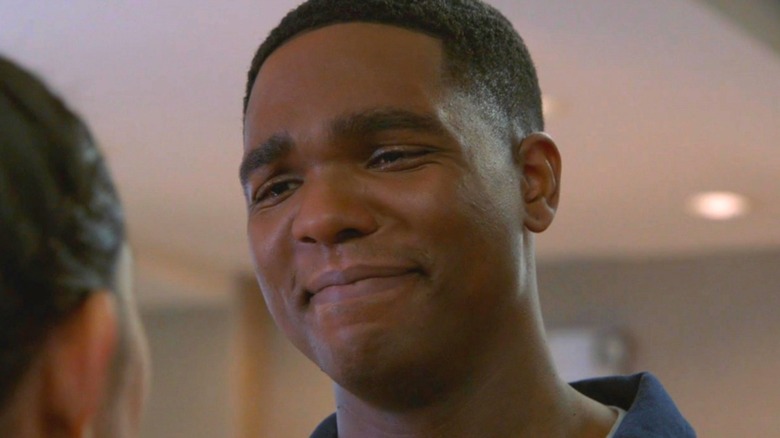 NBC
Warning: This article contains spoilers for "Chicago Fire" Season 11, Episode 1, and "Chicago Med" Season 8, Episode 1
What on Earth is going on in the house of Dick Wolf? Jesse Lee Soffer is exiting "Chicago P.D." after Season 10. Kelli Giddish is departing "Law & Order: SVU" after 12 years as detective Amanda Rollins. The Season 8 premiere of "Chicago Med" also suggests Guy Lockard is leaving the series after his character, Dr. Scott, quits Med and departs in a non-ambiguous way.
Now, it looks like we might be losing another "One Chicago" star as Mason was noticeably absent from the Season 11 premiere of "Chicago Fire." Mason first appeared on the series in Season 9, Episode 12, where Christopher Herrmann (David Eigenberg) tried his best to get the former firefighter on at 51. With his criminal record, it wasn't possible. But fast forward to Season 10, Episode 15, and Mason is welcomed on truck by Stella Kidd (Miranda Rae Mayo) with some tricky writing.
So, why was the newest "Chicago Fire" cast member absent from the Season 11 premiere with no notice whatsoever?
Mason is no where to be found on Chicago Fire Season 11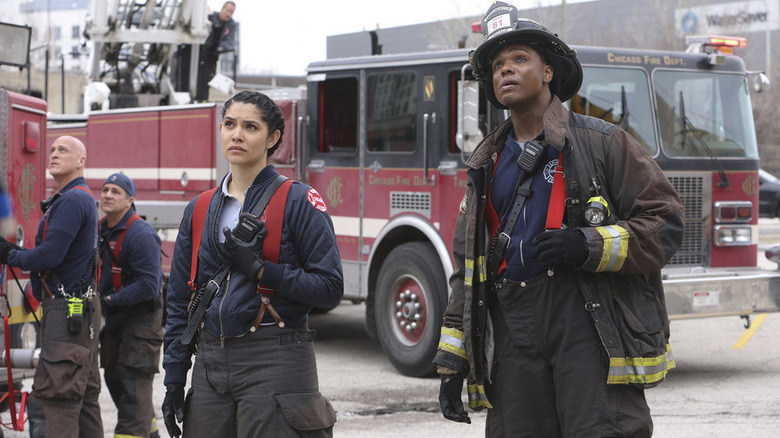 Adrian S. Burrows Sr./NBC
It looked like Mason (Chris Mansa) was going to spend some time on "Chicago Fire" after his introduction on truck last season, but it seems like the actor isn't going to appear in Season 11. His absence is barely touched on when Stella goes into Chief Boden's (Eamonn Walker) office to talk about getting a replacement for Mason, as their new floater is not working out at all — a popular trend in this series. Stella tells Cheif she just got a text from Mason, and he's happy to be back fighting wildfires and says he's doing great. This suggests the firefighter is back in Colorado, where he learned he was from in Season 9. He got his experience through a prison program that gives inmates firefighting courses. 
And folks, that's it. That's the only explanation we get for Mason's disappearance from "Chicago Fire," and it doesn't look like he'll be back anytime soon. A new truck member is selected in Episode 1, a foe of Stella's from the fire academy. Sam Carver (Jake Lockett) seems to be taking Mason's spot permanently. Hopefully, we'll get an explanation on why Mansa left "Chicago Fire" soon. Back in June, Mansa shared on Instagram that he was stepping back into Mason's boots for Season 11, suggesting his exit wasn't in the initial plans.