The Action-Thriller That Almost Ruined Nicolas Cage's Career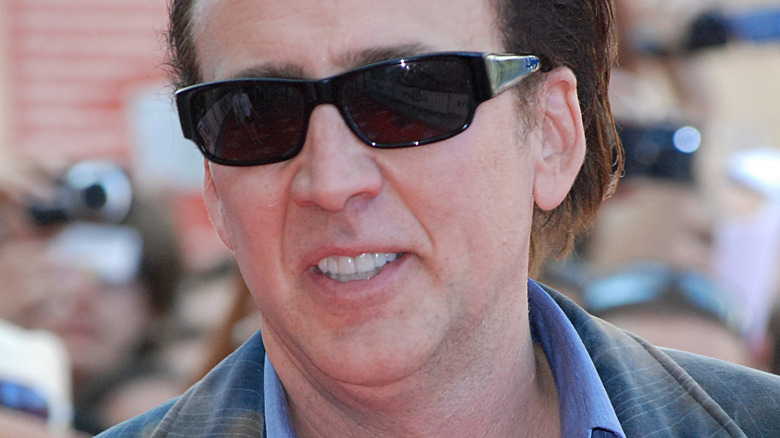 GIO_LE/Shutterstock
For an actor, a climb to the top of success can be painfully treacherous. Plenty of the Hollywood elite started off by trekking across town and tackling audition after audition, no matter how small the part. Most success stories start begin with the moment their luck suddenly changed, sending them on a meteoric rise to stardom. When they finally get there, the perks and benefits must make the tough journey all worth it.
However, just because an actor makes it to the A-list doesn't mean they'll stay there forever. In fact, they can have it all ripped away with one bad career decision. Despite all the time and effort, sometimes the choice of one bad role can completely ruin a career, or at least take it right to the edge of the cliff.
For example, shortly after pulling in an Oscar for 2001s "Monster's Ball," Halle Berry chose to star in "Catwoman," which eventually won a Razzie for "worst movie of the year," and the stink of that movie still follows her around. Kevin Costner stumbled a bit after his massively expensive "Waterworld" sank. But perhaps no actor has made more questionable choices than Nicolas Cage, who proved early on in his career that he can expertly take on a dizzying spectrum of roles. However, he made one particular choice that could've resulted in his starlight to fizzle out.
Bangkok Dangerous almost meant the end for Cage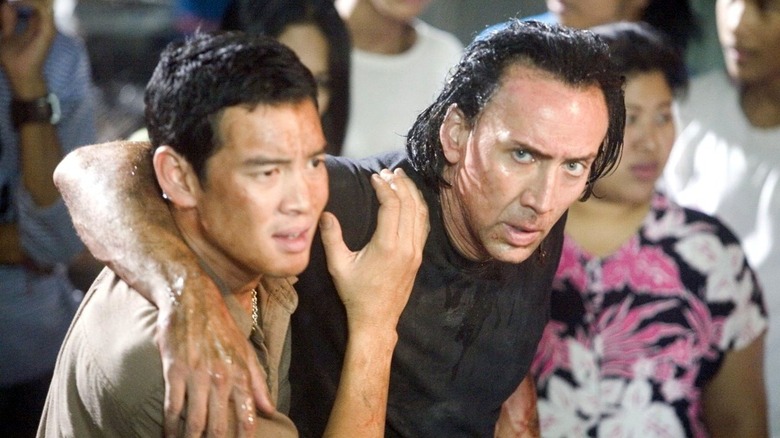 Lionsgate
When it comes to Nicolas Cage and "Bangkok Dangerous," you have to wonder how an Oscar winner like him can make such a bad decision. Despite getting started with breakthrough roles in "Peggy Sue Got Married," "Raising Arizona," and "Moonstruck" (the latter earning him an Academy Award), the Los Angeles Daily News reports Cage's choice to star in the remake of the Thai film "Bangkok Dangerous" was an alarming misstep, a decision that almost completely ended his career.
According to Box Office Mojo, 2008's "Bangkok Dangerous" saw its worldwide earnings fall a few million dollars short of the film's $45 million budget. The remake, which follows a hitman who finds himself developing personal bonds with a couple future victims, was is absolutely crushed by critics on Rotten Tomatoes, earning a still-current score of 9%. After the trainwreck of that film, it seemed as if this career choice by Cage was going to spell curtains for the once bright star. 
However, "Bangkok Dangerous" wasn't so much of a career killer as it was a fork-in-the-road. Cage's past performances were apparently enough for him to continue on with a seemingly endless string of VOD films. Proving that Hollywood comebacks are still possible (and that 'Bangkok Dangerous' was merely a near miss), critics loved his recent film, "The Unbearable Weight of Massive Talent," where he plays an exaggerated character of himself, even as the actor has made even more questionable decisions in starring roles. 
Apparently there's no stopping Nicolas Cage, no matter how many times he stars in bad movies.