The Hilarious Plan Kirsten Vangsness Made In Case She Was Fired From Criminal Minds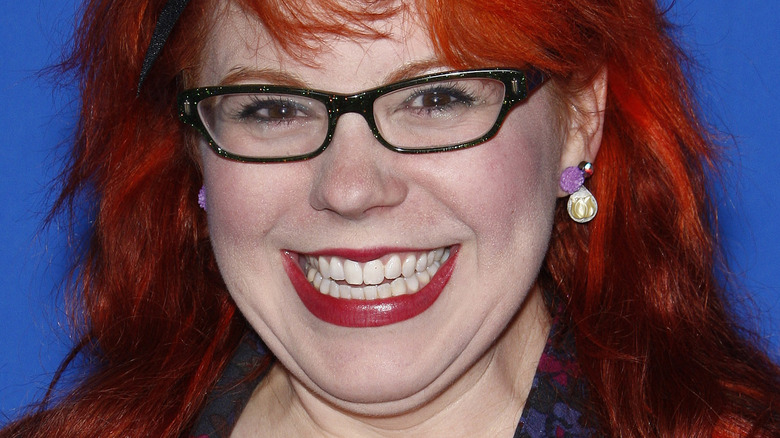 Joe Seer/Shutterstock
In a world full of police procedurals, "Criminal Minds" stands out for its significantly darker tone. The show follows members of the FBI's Behavioral Analysis Unit (BAU), who work with local law enforcement across the country to bring serial killers and other violent criminals to justice, with some of the most brutal scenes arguably going too far. It would be all too easy for a show like this to wallow in its grittiness, blood, and gore — which makes it all the more surprising that Kirsten Vangsness was brought in to play such a bright, colorful character.
Vangsness' start on "Criminal Minds" resembles how many smaller characters become heavy hitters. Often, a cameo character can be turned into a series regular as a result of fan response or simple working chemistry. In an interview she did with co-star Joe Mantegna on "Megyn Kelly Today," Vangsness claims that the show's creators felt the cast was too "guy-heavy," which led to them rewriting her character — Penelope Garcia — as a woman. A friend of Vangsness' working in the casting offices asked her to come in and read for the part, despite feeling like Vangsness wasn't going to be cast. Perhaps this is why the actor could never shake the feeling that her days on the show were numbered.
Vangsness guaranteed her place on set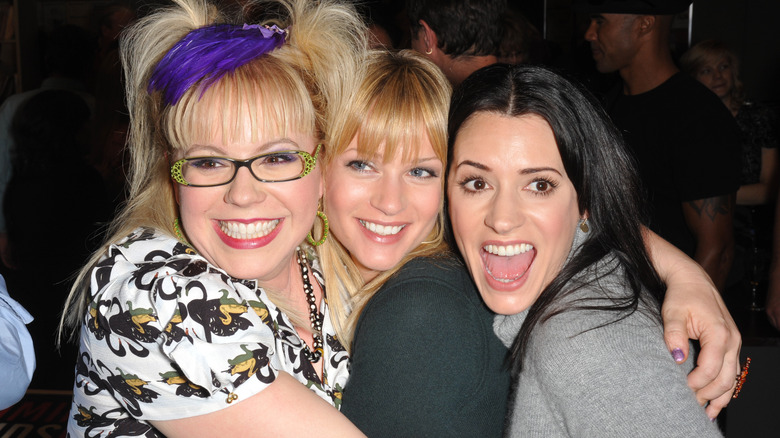 Jaguar PS/Shutterstock
Megyn Kelly described Kirsten Vangsness' role as only having one or two lines, initially. Vangsness noted they "just kept me around," which allowed her to continue working on the show but left her unsure of when she would be let go. To ensure she'd always have an excuse to come back to set, she began bringing and leaving personal effects that — because the costume designers loved her style so much — would ultimately become props on the show. That way, if she were fired, she could always call and ask to come by and retrieve her items. Though it's not clear how exactly this would get her back on the show (or if this was even her goal), it's a desperate plan long since in the rearview mirror — seeing how she became a series regular on both the main show and its spin-off, "Criminal Minds: Suspect Behavior."
At this point, she's even gone beyond just acting on the show. Vangsness co-wrote five episodes of "Criminal Minds" with Erica Messer as of 2020, including the Season 12 episode "Spencer" and Season 10's "Nelson's Sparrow." Speaking with Smashing Interviews Magazine, Vangsness stated that she prefers to co-write episodes, so as to not deprive the show's writers of one of a finite number of writing opportunities per season. "It's just the kinder thing to do in the situation that we have," she explained. She then praised Messer as a collaborator while discussing how fun it is to work with her on some of the series' biggest moments.
Going from abandoning personal items to co-writing important episodes is likely a trajectory that Vangsness herself couldn't have expected, though it's clear that from day one she wanted to leave her mark on "Criminal Minds."