Steven Spielberg's List Of Favorite Movies Includes A John Wayne Classic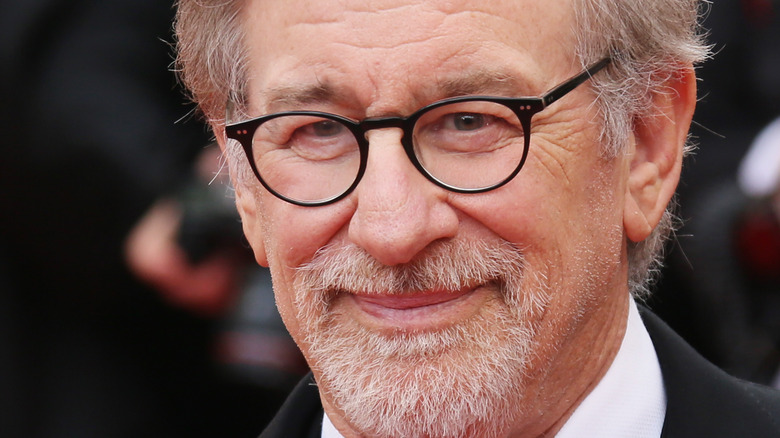 Denis Makarenko/Shutterstock
We may receive a commission on purchases made from links.
With all the countless lists of everyone's favorite movies bouncing around the internet, it's easy to get lost in a sea of opinions without truly knowing if the author's tastes have any real credibility. But when a film legend gifts the world a collection of their favorite movies, there is way more weight behind those choices. Who better to pay attention to, than the masters of the craft themselves? Filmmakers!
In the case of director Steven Spielberg, you know you're getting the pinnacle of cinematic tastes from a true master of the art. Surely you can trust the picks from the man who has given us "Jaws," "Indiana Jones," "Jurassic Park," and "Schindler's List." Thankfully, Goop has compiled some of his recommendations, which includes classic movie staples like "The Godfather." While pulling from a few different genres, Spielberg also singles out a classic John Wayne western flick.
Spielberg's top western points behind the camera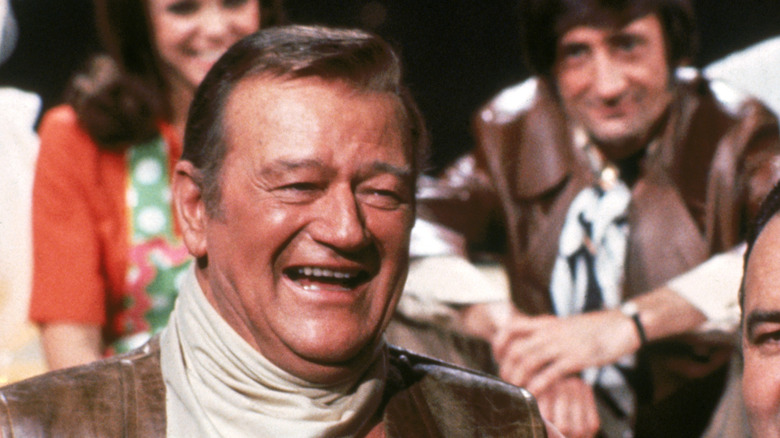 Martin Mills/Getty Images
One of Spielberg's most beloved films is "The Searchers," based on a 1954 novel by Alan Lee May and starring the great John Wayne. WesternClassicMovies points out that the film is widely regarded as a pinnacle of the Western genre. "The Searchers," which was named one of the American Film Institute's Top 100 movies of all time, follows Ethan Edwards (John Wayne), who treks through a multi-year quest to rescue his niece, Debi (Natalie Wood), who has been kidnapped by the Comanches tribe.
According to The Take, "The Searchers" is not only one of Spielberg's favorite movies, but also one of his most influential. In fact, he claims to watch it every time he's getting ready to make a new film. However, Spielberg explains that for him, it's more about the directing of six-time Academy Award winner, John Ford, that keeps him re-watching. "I try to rent a John Ford film, one or two, before I start every movie," he told AFI. "Simply because he inspires me, and I'm very sensitive to the way he uses his camera to paint his pictures, the way he frames things." 
Of course, there are plenty more John Wayne films to scratch that western itch you might have. So start with Spielberg's recommendation, but you can broaden your horizons with even more of The Duke.