The Only 24 Cast Member Freddie Prinze Jr. Had Beef With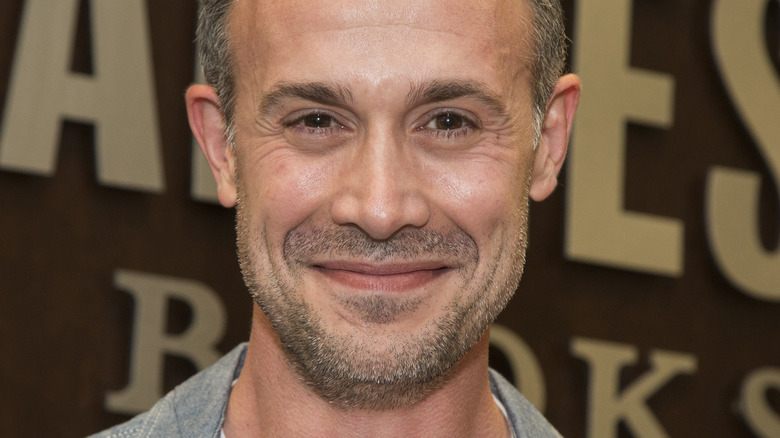 Vincent Sandoval/Getty Images
Some people may think that co-stars always get along, but that's not necessarily the case. Regardless of their social status, at the end of the day actors are normal people who just don't mesh with everyone.
There have been some pretty memorable celebrity beefs in Hollywood, too. Meryl Streep famously can't stand Dustin Hoffman, due to the actor's abusive behavior on the set of "Kramer vs. Kramer." Then there's Jim Carrey and Tommy Lee Jones. According to Carrey, he ran into his "Batman Forever" co-star at a restaurant while they were filming the movie. "He went to hug me and he said, 'I hate you. I really don't like you.'" When Carrey asked for an explanation, Jones replied, "I cannot sanction your buffoonery."
It turns out that the set of "24" was home to some troubled relationships between actors as well. The series, which originally ran from 2001 to 2010, follows the fictional Counter Terrorist Unit in real time as it deals with threats to America. As former "24" star Freddie Prinze Jr. revealed, however, the tension didn't stop once the cameras stopped rolling; there was one cast member in particular who made his time on set miserable.
According to Freddie Prinze Jr., Kiefer Sutherland was 'unprofessional'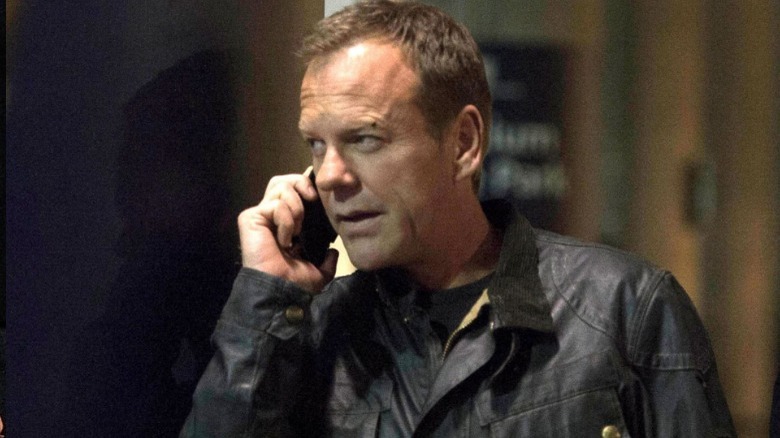 Fox
Freddie Prinze Jr. was everywhere in the late '90s and early '00s. His roles in "She's All That" and "I Know What You Did Last Summer" made him a superstar, and helped him land a role in "24" in 2010. However, they did not help him get along with the show's lead, Kiefer Sutherland.
Prinze joined "24" during the final season of the show's original run, playing Cole Ortiz, a CTU operative. Although "24" was popular, the on-set environment was less than ideal, according to Prinze. "I did '24,' it was terrible. I hated every moment of it," Prinze told ABC News. "Kiefer was the most unprofessional dude in the world. That's not me talking trash, I'd say it to his face, I think everyone that's worked with him has said that."
Prinze went on to say that Sutherland and the "24" producers made him take off his shoes to film certain scenes, and implied that had to do so to make Sutherland seem taller. As Prinze observed, that could've been fixed by having Sutherland stand on a box, or by hiring a shorter actor to play against him. Prinze said that the experience was so awful that he wanted to quit acting altogether, and ultimately resulted in him taking an extended break from the industry.
A representative for Sutherland eventually responded to Prinze's claims, telling ABC News, "Kiefer worked with Freddie Prinze, Jr. more than five years ago, and this is the first he has heard of Freddie's grievances," the representative said. "Kiefer enjoyed working with Freddie and wishes him the best."