The Story Behind The Hope Episode Of Black-Ish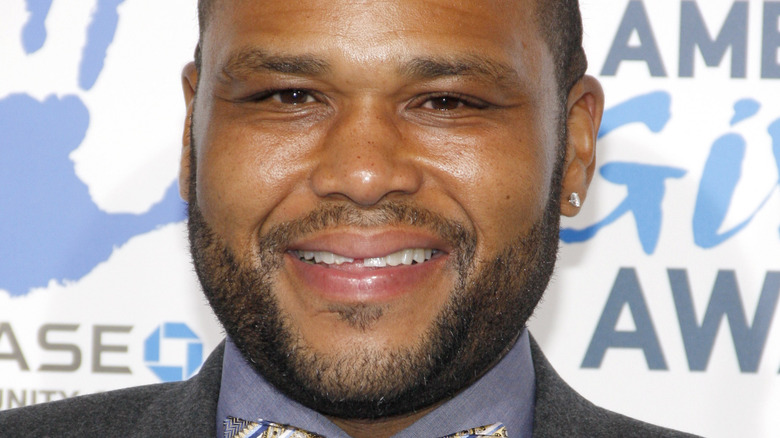 Tinseltown/Shutterstock
Few shows have had the guts to talk about hard-hitting issues like ABC's hit sitcom, "Black-ish." Starting in 2014, the show focused on the life of an upper-middle-class Black family, headed by advertising executive Andre 'Dre' Johnson (Anthony Anderson) and anesthesiologist Dr. Rainbow "Bow" Johnson (Tracee Ellis Ross). Throughout its run, the show was not afraid to touch on some hot-button topics, including episodes surrounding sex, colorism, hair politics, and the flaws of the electoral system. And while the show always remained funny and creative with its handling of these topics, it nevertheless told it straight when facing them head-on. No episode exemplifies this better than "Hope." 
Released in February 2016 as Episode 16 of Season 2, "Hope" focuses on the Johnson family as they discuss police brutality while watching news coverage of a grand jury deciding whether or not to charge the white officers who killed an unarmed Black teen. The episode, which takes place almost entirely in the family's living room, questions if it's right to tell Black children of the true nature of America's police system, all while our characters themselves question their stance on the subject. The New York Times said of the hard-hitting episode, "'Hope' proved how sitcoms can still matter; even in a time of fragmented audiences, they can connect. No talk is going to work miracles, but it beats saying nothing." With such serious subject matter at play, one might wonder just how this episode came to be. 
The episode was inspired by painfully real events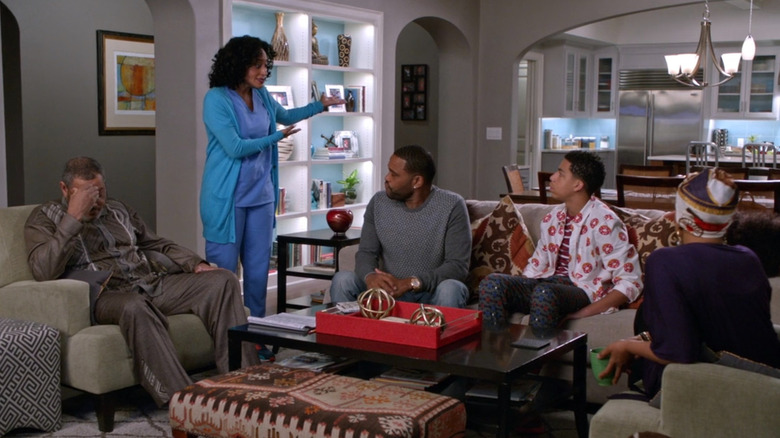 ABC
If "Hope" felt too real at times, that wasn't a coincidence. In an interview with Entertainment Weekly, "Black-ish" showrunner Kenya Barris discusses the origin of the episode. "It literally kicked off from my son during the Ferguson indictment period," he says, referring to a 2014 incident where a white police officer was not indicted for the killing of unarmed Black teen, Michael Brown, in Ferguson, Missouri, causing angry riots to break out. "When the results were coming out ... my son ... turned around and said, 'Why are these people so mad?' And it really kicked off a conversation between me and my wife and how to actually answer that question." Barris goes on to talk about how he was tempted to respond as Dre did in the episode, but he and his wife realized that it would be more important for their son to form his own experiences rather than be influenced by his parents. 
It's comforting to know that the team behind "Black-ish" are aware of how hard yet important it is to talk about these issues. And in the end, their intentions are always for the best. "I hope nothing more than that they got some laughs," Barris says of the audience. " And that it sparks a conversation between them and their family, or them and their friends, and those conversations spread out into something else. The best scenario would be that it motivates some change."