Abbott Elementary Fans Were Completely Touched By This Part Of The Season 2 Premiere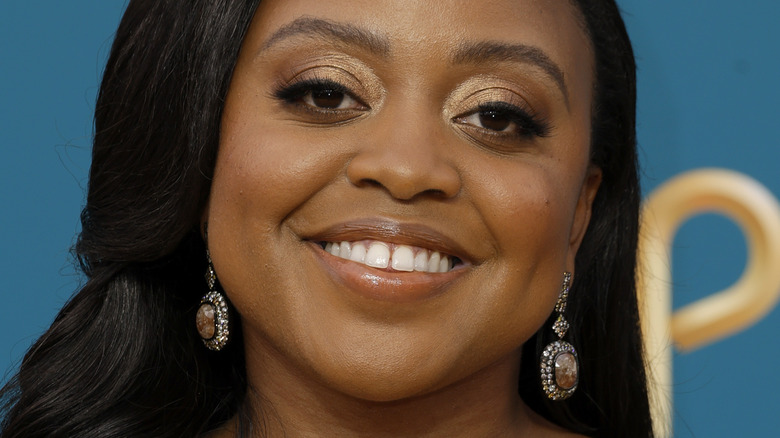 Frazer Harrison/Getty Images
There are few shows quite as genuine and heartwarming as ABC's "Abbott Elementary." For those avoiding 30 minutes of weekly, serialized joy, the show follows second-grade teacher Janine Teagues (three-time Emmy Nominee and series creator Quinta Brunson) as she navigates the small budgets and big personalities of Willard Abbot Elementary School. Along for the ride are party-girl-principal, Ava (Emmy nominee Janelle James); her former professional rival, Gregory (Emmy nominee Tyler James Williams); veteran teachers Melissa (Lisa Ann Walter) and Barbara (Emmy winner Sheryl Lee Ralph); and Jacob (Chris Perfetti), a well-meaning but overbearing young teacher.
This talented ensemble of comedic actors made a huge impact on the television scene beginning with the pilot episode. Variety praised the series premiere for balancing the real-life hardships of teachers and the communities they serve with insightful humor, stating, "That the series can find even light comedy in this sobering truth is a credit to its writers." Indeed, "Pilot" succinctly establishes the comedic chops of the cast and the seriousness of their mission as teachers. This is likely why Brunson was awarded the Emmy for Outstanding Writing in a Comedy Series for the episode. Now entering its sophomore year, "Abbott Elementary" has released its Season 2 premiere, which packs the one-two punch of humor and heart that made the series a hit.
Fans are holding back tears over these two moments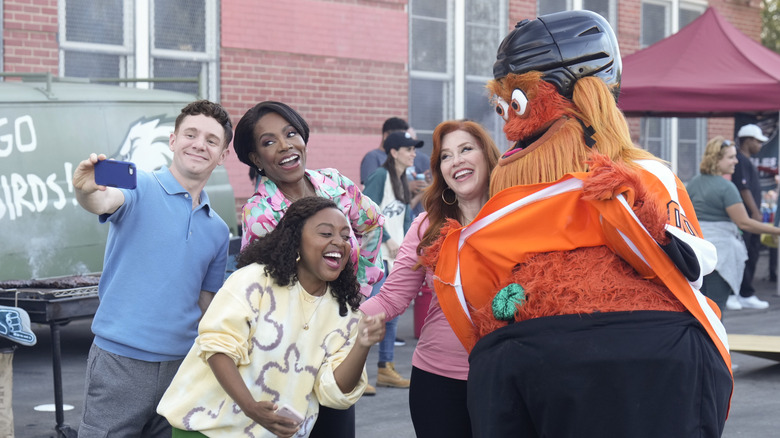 ABC
In the Season 2 premiere, "Development Day," the teachers of Willard Abbott Elementary School are eagerly preparing to start the school year. While the bulk of the plot surrounds Janine's personal and financial struggles after breaking up with her musically gifted but unmotivated ex, Tariq (even with his brief appearance, it's hard not to miss Zack Fox), users on Reddit were understandably drawn to smaller, emotionally heavy moments in the episode.
Though Jacob's eagerness to use his newfound sign language skills is played for some of the biggest laughs of the episode, his zeal culminates in a touching moment in which he uses ASL to greet a new deaf student. Another "aw"-inspiring moment sees Gregory go out of his way to get Barbara the wheelchair-accessible desk she's been fighting for the entire episode. The look on her face when she sees it for the first time as she's wheeling in her new student sums up everything that makes this show great.
Referencing these moments, u/Triscuits_And_Wine wrote, "Is anyone else getting teary-eyed right now?" Meanwhile, u/jelatinman summarized, "Their effortless inclusion of both a deaf and a paraplegic kid is so heartwarming," with u/MasterPrek responding "YES! And these are real kids!" The series is already reconnecting with its class. A show can rarely deliver such poignant moments of representation while affording significant screen time to the Philadelphia Flyers mascot, Gritty (it's a long story). With such an impressive first outing, it wouldn't be surprising to see "Abbott Elementary" at next year's Emmys.