An Only Murders In The Building Character Disappearance Has Fans Super Confused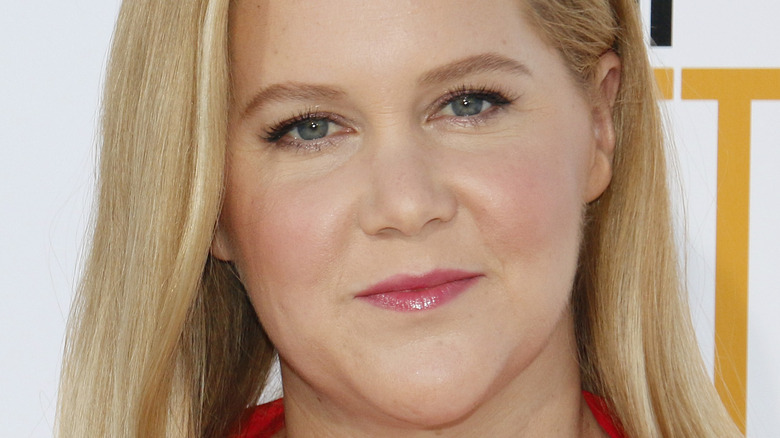 Tinseltown/Shutterstock
Doesn't "Only Murders in the Building" have the craziest casting? Just look at the trio making up the main leads. First, there are two comedy legends, Steve Martin and Martin Short, both of whom gained ground by appearing on "Saturday Night Live." They're of the same generation, and they're off-camera friends. And then there's Selena Gomez: decades younger, female, and better known as a singer than an actress — despite her early appearances on "Barney & Friends" and "Wizards of Waverly Place," along with several more recent film roles. Still, a combination of chemistry and creative risk-taking brought them together, and the characters they've created aren't going anywhere. They're the heart of an award-winning show.
On a murder mystery series, however, side characters can't be so confident. Any one of them — Teddy Dimas (Nathan Lane), Detective Kreps (Michael Rapaport), Jan Bellows (Amy Ryan) — might disappear at the drop of a hat. And in fact, one particularly appealing side character actually has gone missing. Why? What happened exactly? It's super confusing to fans.
Be forewarned: There will be spoilers!
Just two seasons in, "Only Murders" has already featured its fair share of high-profile players. The gang's big competition in the podcasting world is Cinda Canning, played by Tina Fey. Jane Lynch shows up as Charles's (Martin) stunt double. But the biggest surprise guest star? That honor probably belongs to Sting.
In Season 1, Oliver (Short) meets Sting in the elevator. Playing a crankier version of himself, Sting immediately sparks suspicion among the amateur sleuths. Seeking to solve the mystery of Tim Kono's (Julian Cihi) murder, they drop by his apartment with a turkey. There, they learn Sting recently fired Tim. For a moment, he even appears to confess to the murder. "You think Tim's death is my fault. Well, you're right. I killed him," he says, before elaborating that he screamed at Tim, perhaps driving him to suicide.
At the end of the scene, the trio — and viewers — get a treat when he picks up his guitar and belts out a hilariously terrible impromptu song about Tim. Soon after, his character arc ends when he leaves on tour. So Sting doesn't just disappear from "Only Murders." His exit makes sense.
That's the opposite of what happens to another celebrity guest star who appears on "Only Murders" in Season 2. Comedian Amy Schumer shows up to move into Sting's recently vacated apartment. She, too, meets Oliver in the elevator. But then what happens? Her own character arc is something of a mystery.
Schumer just vanished
Also playing a fictionalized version of herself, Schumer gets Oliver excited when she proposes a TV show based on the "Only Murders" podcast. Sounds amazing, right? It gets better when she explains she'd like to play Jan and gets her flirt on with Charles. "As a little girl, I would practice my signature: Amy Schumer Savage, a. s. s.," she hisses seductively, prompting an awkward, "Thank you?" from Charles.
The real reason Charles is there has nothing to do with romance, however. He and his podcast partners want to find out more about why she has the missing Rose Cooper painting — a clue to Bunny's (Jayne Houdyshell) murder — hanging in her apartment. As it turns out, it's not the original, and everyone loses interest in Schumer as a suspect. Schumer, meanwhile, loses interest in the painting, now that she knows the subject wasn't actually a nude Charles.
And that's the last we see of the delightful character Schumer has created. There's no reason to believe she's moved out of the building, so it's a little frustrating to see her simply disappear. Is her story over? What about that "Only Murders" TV show she proposed?
With "Only Murders" renewed for Season 3, it seems likely fans can expect more celebrity cameos to come in the future. Doesn't it seem likely Fey will be back? And Variety reports "Ant-Man" star Paul Rudd will return next season, following his surprise cameo in the Season 2 finale. Will Schumer show up, too? We'll have to wait for the upcoming season to solve this mystery.